How to Merge Two Facebook Pages: Well, Facebook is the most famous or popular social networking site in today's world. Every single person creates an account on Facebook to chat, connect with all the friends in a more effective way. Through this, one can learn many things too with no other doubt.
Youngsters greatly enjoy being as a member on Facebook by posting multiple interesting things in it. Not only the youngsters, but even the business people also go with Facebook creating one or more than one pages to all their blog respectively. Doing so there is a great chance of creating confusing among all the viewers very well.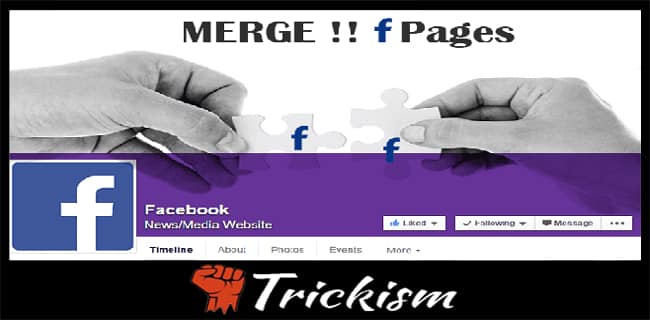 In that case, how can we solve it? This is none other than trying to Merge Duplicate Facebook Pages and remove all the confusion raised among viewers in a less period of time. Even business people can do merge facebook pages with different names to avoid confusion completely.
Points to Keep in Mind Before We Start Merging Two Facebook Pages
Below are the specific or important points to be taken care before you start the whole process.
Rename the pages with the same name. Doing so greatly helps in taking the respective Facebook approval in a more successful way.
Contact details like mobile number, address, description and the about section must and should be same on both the pages.
Make sure that you have taken the count of likes and check-ins encountered in your respective Facebook page. So that looking into such details, you requested to maintain the page which you more likes without making second thought.
Do create and get awareness related to the topic called process involved for merging Facebook pages respectively.
Do backup the Facebook page which you prefer to merge. So that will never lose any kind of information irrespective of time.
How to Merge Two Facebook Pages
Well, here are the simple steps that you can try out without making the second opinion. All the thing you have do is follow all the points one by one and implement them accordingly to merge facebook pages with different names in a more successful way.
But before that make sure you haven't started any campaign point to that particular page. Because it gets deleted after the completion of a successful merging process. So, therefore, let's go right here and start accordingly.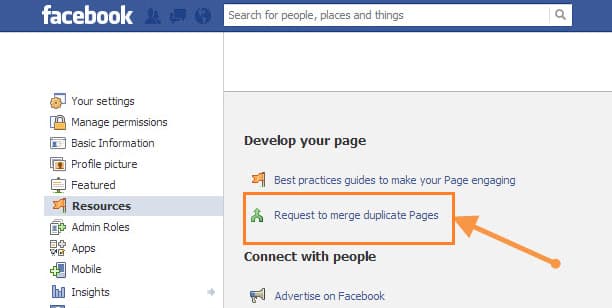 Select all the two pages you are looking forward to merging.

And then click on continue. So that it asks you to select the page you like to merge with.

Choose accordingly and click on the option called keep page button successfully.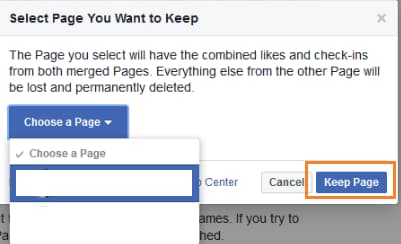 And then you are requested to confirm merge request by tapping on the button called request merge respectively.

Finally, one can see the message saying "You have successfully requested the merge" prompting on the screen. Click on ok.

That's all!!! As simple as that!!!!
Therefore, after the successful merge, update the new cover page and set as a profile picture. Provide the input for all the relevant information in the form of about section available on the page. Seeing that one can learn what you are. Also, set the respective page to the local and allow the access if check-ins respectively.
Recommended Article:
If in the case of a business page, one has to verify it undoubtedly. Once after completing successful verification, the visibility of one particular page is drastically improved.
Points to Remember
Following are the points to be remembered before you merge or failed to merge:
In order to merge both the Facebook pages, make sure that you are an admin to both pages respectively.
Local pages must and should have the same address rather than a different one.
The page name should be similar.
If in case, failed to access the option called merge, can request the Facebook to review successfully.
Reasons to Merge Facebook Pages
Below are some specific reasons for how to merge two Facebook pages in a clear and understandable format.
Whenever you lost the admin rights, recovering them through merging all the pages is very important.
Few people might make an attempt to steal the total business entity respectively.
The Facebook page you have might not be listed as local.
You might fail to set the business name at the time of managing all the two pages associated with only one particular business.
Wrapping Up
As per my thoughts, got a perfect or optimal solution for the query on how to merge two Facebook pages right here. Viewers can follow this methodology and implement it accordingly. For any doubts or like to learn more about it, no problem. Mention a comment in the below space so that we help and guide you accordingly. If you like the article, share with friends and also through any of the social networking sites right away. Thank you. Get connected with trickism for learning more interesting and latest tutorials updated on daily bases.