10 Minute Mail alternatives: Before getting involved in various best 10 minute mail alternatives, it is necessary to know about it very well. Taking those points into consideration can choose any of the alternatives provided below in the form of bullet lists.
The 10 Minute Mail does best in providing a free disposable email address for anybody. Moreover, it held responsible for creating anonymous, secure and temporary mail accounts to the greater extent. All this means one can send and receive the messages through the 10 minute mail very well.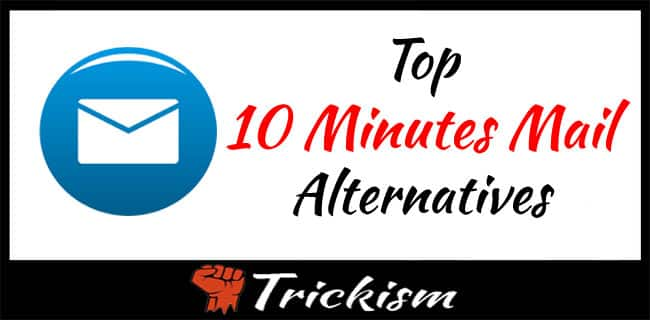 This is usually available in 42 languages respectively. However, it has come with a unique option providing a link "I need more time. Give me 10 minutes". By simply clicking on it, the user has a chance of accessing the mail extra 10 more minutes respectively. Now it is the time to learn alternatives to the 10 minute mail.
Best 10 Minute Mail Alternatives 2019
Well, there are numerous sites like 10 minute mail. Here we go with the best apart and accessed by several users in the present market. Looking into the best alternatives like 10 Minute Mail will provide a clear cut idea about them and how important it is for a single user.
MailDrop
YOPmail
Spamgourmet
Nada
Guerrilla Mail
Air Mail
Mint Email
Throw Away Mail
These are the certain lists of 10 Minute Mail alternatives provided in a clear and understandable format.  Have a look into the all and pick the best you like to go with it.
MailDrop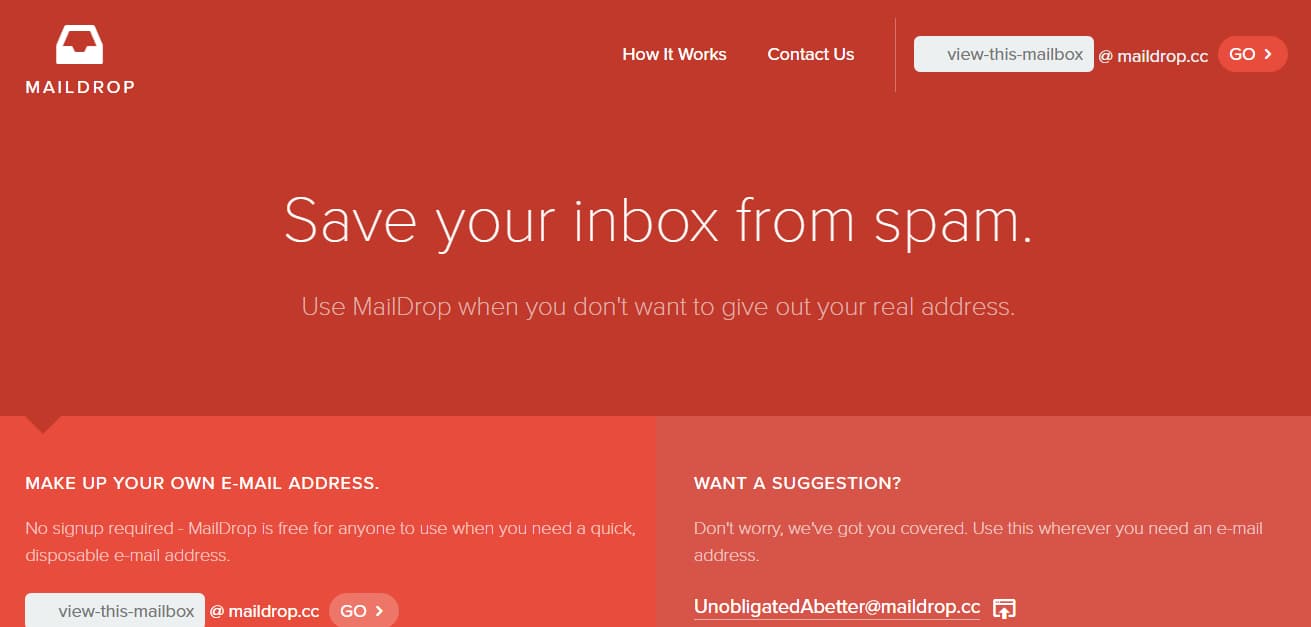 MailDrop is one of the best alternatives to the 10 Minute Mail, is free to use and very much simple enough to access. Moreover, it is completely an open source. This is especially required for providing an email address to the respective mobile that cannot send any of the messages back.
It is usually created by Heluna, especially used to block all the spam attempts without any doubt. It is considered as the disposable inbox, where no more spam messages generated while you go for a check in the respective email. In simple words, this is considered as one of the best alternatives available right today.
YOPmail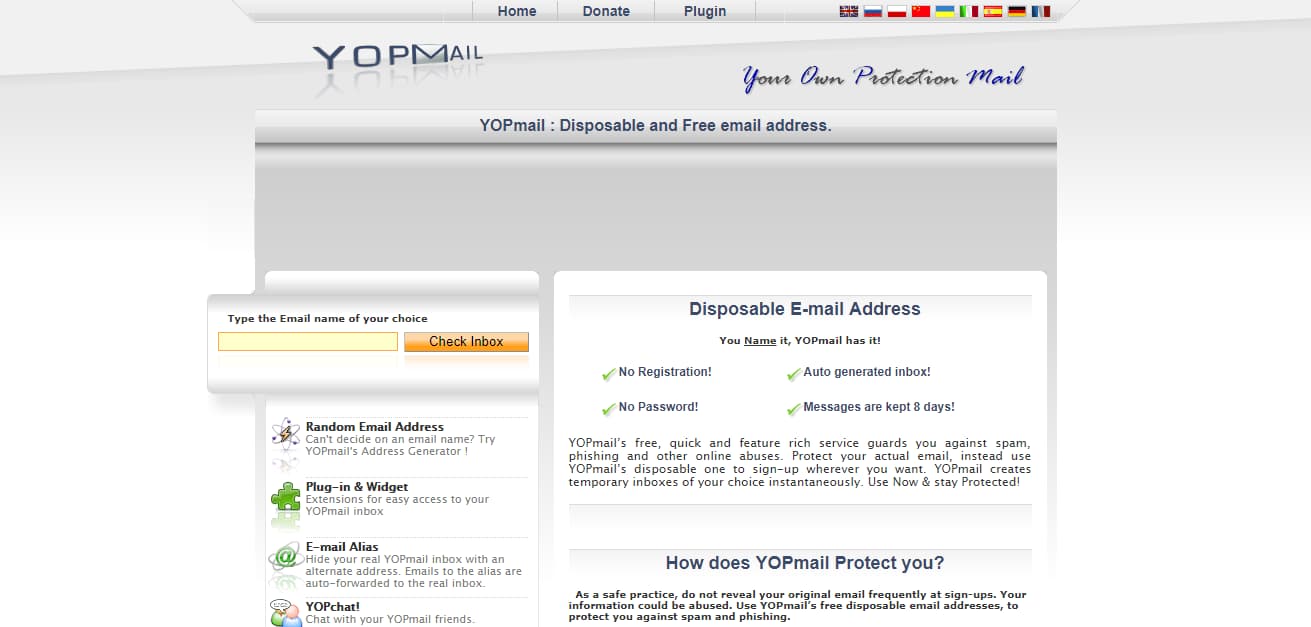 YOPmail is one of the well-known free disposable email address, where completely maintains auto-generated inbox without any fail. Placing messages for 8 days is most of the special thing it has. In simple terms no more registration and no more password required in order to access it.
This means creates a temporary inbox which is called upon instant inbox. However, it greatly protects from the spam and phishing comparatively. Before accessing, remember one point as use any name of your choice@yopmail.com, so that can sign up irrespective of place and time accordingly.
Spamgourmet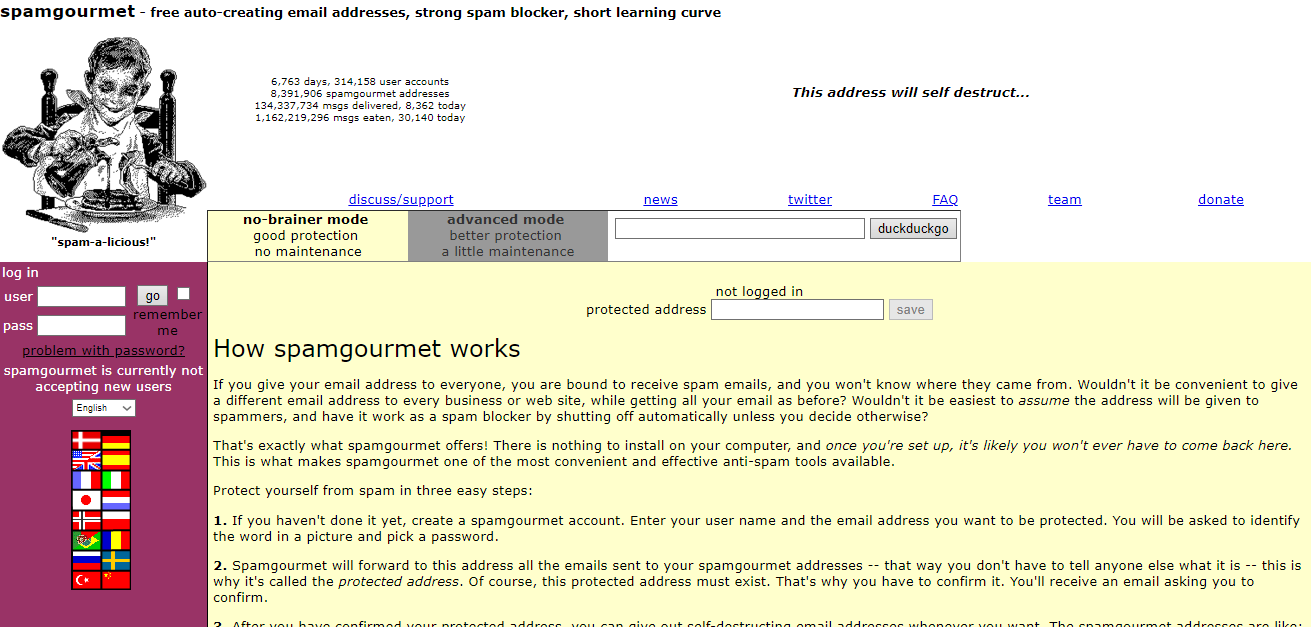 The Spamgourmet is also the one best alternative to the 10 Minute mail, which is very much free for creating email addresses automatically, and considered as one of the strong spam blockers. For suppose, if you have given your respective mail address for anyone, receives a spam mail which you can't see the sender details.
Moreover, the Spamgourmet currently not accepting new users due to some reasons. But ultimately works very fast and secure enough. It is mainly used for the owners of the institutions or the companies who like to send bulk emails within seconds. So create your account, send the mail and share the information in an easy way.
Nada
Well let me tell you, Nada is only one of the common well-known free disposable email address available even today. No more spam is involved. It means help to get rid out of this spam and helps in creating a number of temporary inboxes through Nada.
Moreover, there are options too like installing chrome plugin if you prefer, tips and updates availability, help if needed like how to access. So, therefore, register right now with its services and the respective third party sites for which, ever and ever think about to use the real email at any cost. Go with it and enjoy the service.
Guerrilla Mail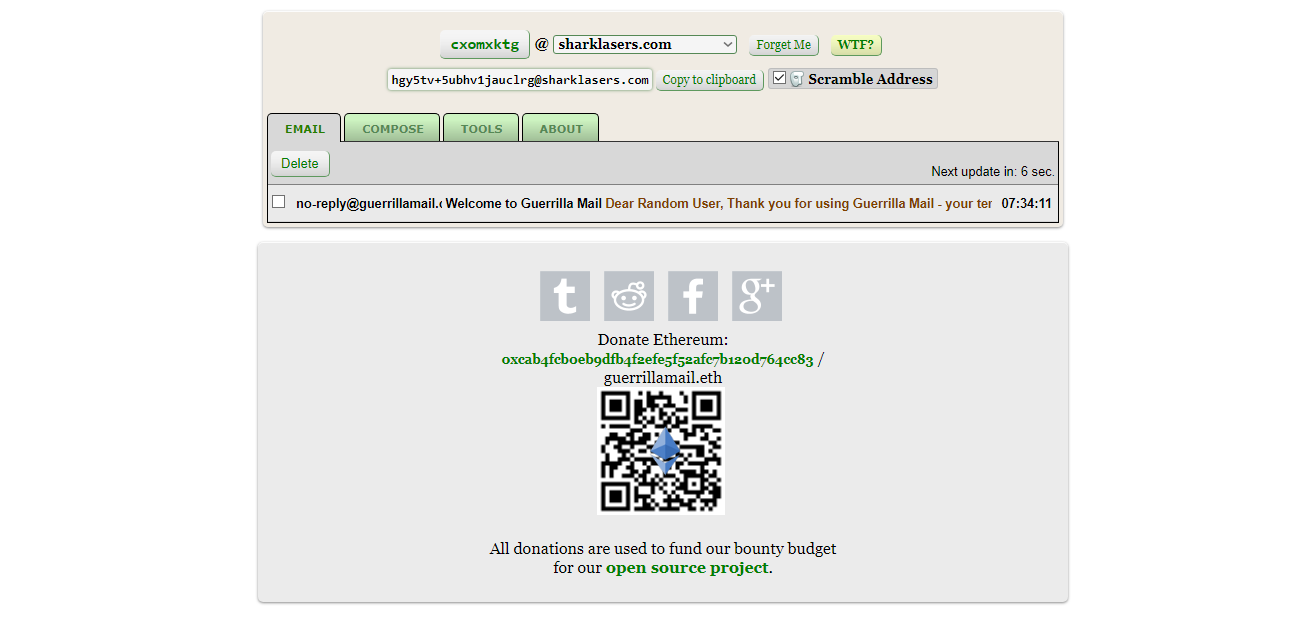 While keeping above aside, the Guerrilla is also the one among services offer free disposable email addresses. There are at least 11,045,679,478 emails have been proceeded until now through Guerrilla. One need now worries about the inbox provided through this. Because it is all safe and secure enough.
Also, displays a number count of email proceedings gone through this without any fail. And the count of emails which are ready to proceed in an hour too. The only thing you have to provide is domain name without specifying www, Master passphrase, and respective password. In simple, one can say this as an open source.
Recommended Articles:
Air Mail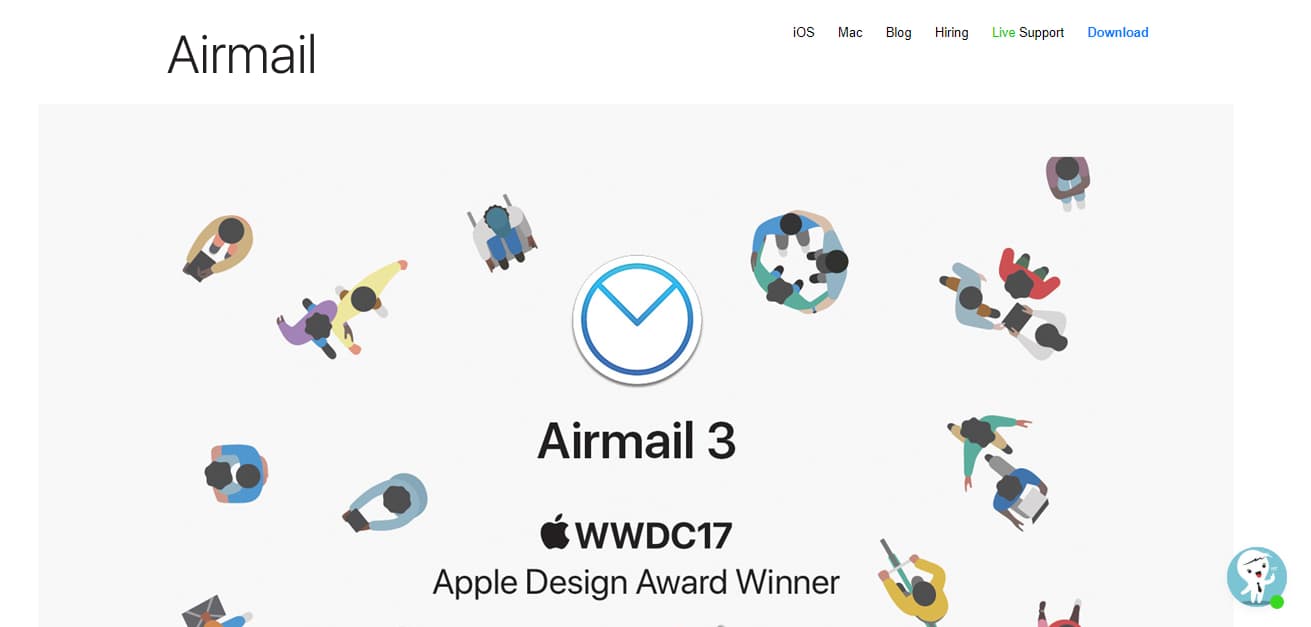 The Airmail is greatly supported by iOS and available for ipad, iphone also the mac very well. Supports 3D touch, fast document previewing, high-quality pdf's, interactive push notifications and much more. In simple, one can say it as a lightning fast mail client for both Mac and iOS respectively.
There are millions of followers even today and see the services offered by it, you can be also one of the members in it with a successful sign in. Decide yourselves and if the answer is yes then click on get started. So, the user either has to sign up with a facebook account or with a Google for further access.
Mint Email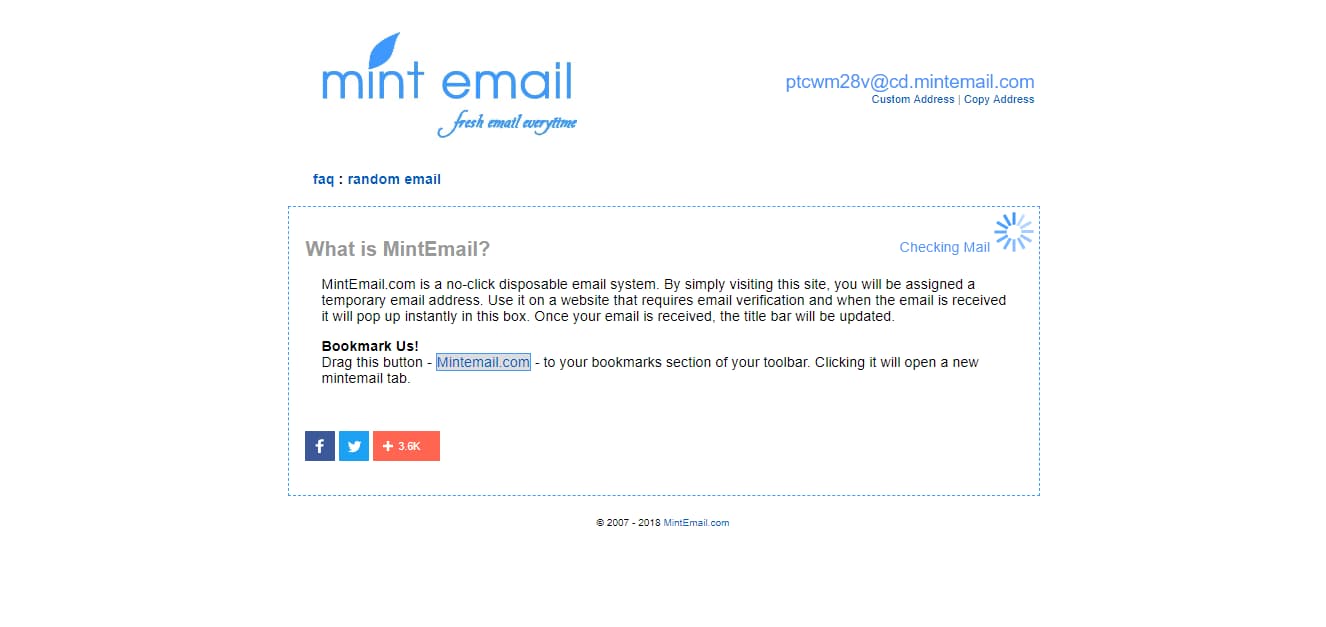 Well, one can say this as also one of the best alternatives to 10 Minute mail, offers a no-click email system. It means one can navigate to the page directly and access further without any fail. The slogan itself specifies generating fresh emails all the time.
In simple terms, one can say it as high compatibility platform for all the single users. Moreover, improvises the respective status of the inbox to a greater extent. Therefore, simply drag the button called Mintemail.com to the respective bookmark section for a faster way of accessing it.
Throwaway Mail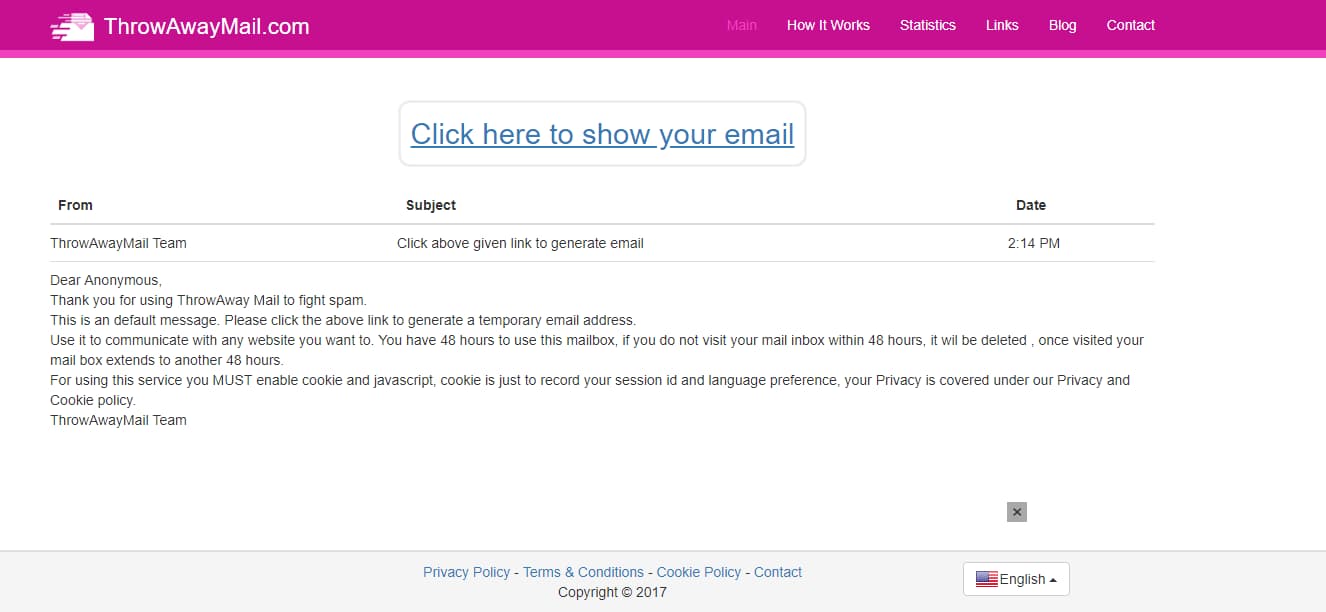 Last but not least, the throwaway email is also one doing best in offering these type of services. In simple terms, it can be considered as free temporary email or one of the best in providing a free disposable email address at the right time. Provides a greater experience than anybody comparatively.
In order to generate, the user has to simply click on "click here to show your email" link respectively. Every user will have 48 hours to use upon. If not used, then the respective mail inbox is deleted. But if you have visited within 48 hours, it is extended to another 48 hours respectively. This is a special thing it has among various.
Final Words
according to my views, the above provided 10 minutes mail alternatives were very clear with the offers it gives and does access accordingly by picking the best you like to prefer. For any doubt related to these best alternatives, we are here to explain with a clear cut idea. Look forward to the trickism for more unique articles and basic tricks. You can also share this useful information with anybody either through a word of mouth or taking any of the social networking sites as a communication channel.