Best Photo Viewer for Windows: Today, if you see, there are a lot of users accessing Windows 10 operating system. This has come with various tools, wake from sleep times, booting process and much more without any fail. As technology got improvised, updations have been taken place in the same way.
How the files like file explorer, command prompt were come up with windows, also include windows photo viewer download in the same way. This supports any format and very much simple to use. It consists of features like opening the selected image very quick, optimizing all photos at a stretch and much more very well.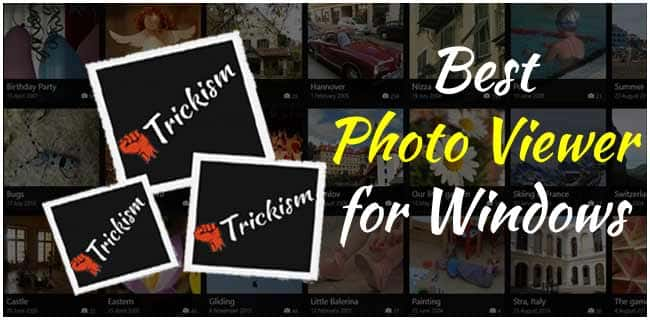 People who were not interested in using normal photos app if any, can pick this with no second thought. Here we have come with such an amazing best photo viewer windows 10 apps that you can use to a greater extent. Therefore, pick one and enjoy the experience very well.
8 Best Photo Viewer for Windows
Well, simply try out these best windows photo viewer download, if you like to use a bit different. All the below bullet lists are greatly supported by the windows10 operating system. In order to pick the best Photo Viewer for Windows apart, start analyzing each and every single app and choose accordingly.
IrfanView
XnView
Nomacs
Fast stone image viewer
Honey View
Wildbit Viewer
GIMP
ACDSEE Photo Studio
Have a look, pick one to your respective system and enjoy the experience with it. For any doubts or like to learn more best photo viewer windows 10, we are here to help you.
IrfanView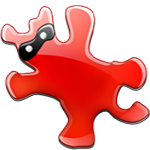 IrfanView is one among top windows photo viewer download, came into existence since 1996 respectively. Irfan Sklijan is the person who took initiative to introduce this particular software. However, this pretty software application is free for non-commercial license members and very much easy to use. Using minimum resources, one can implement the software without any fail.
BMP, GIF, JPEG, JP2 & JPM, PNG, TIFF, ECW, EMF, FSH, ICO, PCX, PBM, PDF, PGM, PPM, TGA, Flash, Ogg and text files are the various formats supported by IrfanView software. Moreover, one can open large images captured from DSLR which includes 50 Irfan View plugins respectively. Therefore try out this amazing software application by performing a single click on the below-downloaded button.
XnView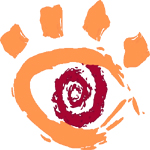 XnView is the one among best photo viewer windows 10 offers image viewer, act like an organizer and editor too very well. It supports various languages. featured with 500 image formats, video as well audio to the greater extent. One can rename the various batch of files at a single instance. Also, can edit Raster images with the help of software to a greater extent.
Formats like JPG, BMP, GIF, PNG, TIFF were greatly supported. And what not!!!!! Large file format base, scripting for basic tasks and much more were also taken into consideration.  However, it is available for free and applicable as only in private use. As a result, get this software right now with no second thought. Start making use of it right now.
Nomacs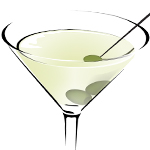 Nomacs works better than any other. It is Open source and anyone can make use of it. Not only one can view images, overlying a database of images on the bases of similarities is greatly possible. Moreover, the synchronization of multiple instances can be done. Through Nomacs, can zoom at that particular position or overlaying is well done with it.
Adding notes to the images, accessing images available in zip format,  MS documents and much more were taken into consideration. However, it includes image manipulation methods like contrast, hue, gamma, exposure, adjusting brightness and much more. Supports any type of format including camera raw format to a greater extent. Therefore, in order to get, download by performing a click on the below button.
Fast Stone Image Viewer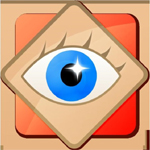 This is one of the windows based image viewer and supported by multiple languages. Also, include different transition effects. It is used with multi-monitor configuration when the user is undergone through a number of images. Moreover, modifying its name and converting them into a batch of files through the software is successfully implemented.
Formats like BMP, JPEG, JPEG 2000, animated GIF, PNG, PCX, TIFF, WMF, ICO, and TGA, also with a focus on popular digital camera RAW formats (like Canon's CR2 and Sony's ARW) is greatly supported. This is the compact version that can be copied enough to the respective drive and that can be run with no installation. Attaching files directly to the email is the amazing feature it has comparatively.
Download Fast stone Image Viewer
Honey View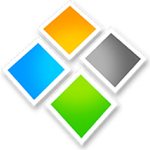 It is very much fast and supported by different formats very well. Using this, one can view the images available in a compressed folder too without performing any kind of extraction. Moreover, the images that have GPS can easily be identified through Google Maps and can be stored well.
Remember, no photos include the viruses or malware attacks when you prefer to store/download successfully. Formats like BMP, JPG, GIF, PNG, PSD, TGA, TIFF, and RAW formats were greatly supported. In simple words, it is a fast image viewer. As a result, it is considered as best Photo Viewer for Windows successfully.
Wildbit Viewer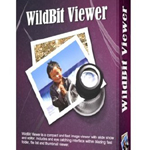 Well, the wild bit viewer is again best Photo Viewer for Windows which is small enough, fast but compact maintaining very much similar interface. Any of the users can access this as it is completely user-friendly. Formats like JPEG and TIFF were greatly considerable.
Moreover, dragging and dropping the respective photo editor also available. As a result, hep to save the favorite photos and create slideshow including 176 different points of views or transition effects accordingly. Every user who tried out this today had a wonderful experience than any other.
Recommended Articles:
GIMP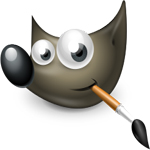 GIMP is also one of the best Photo Viewer for Windows, allowing to view and edit to a greater extent. Any user using this particular software will greatly enjoy using these amazing features. It is created including a simple and user-friendly interface where anyone can make use of it. Includes the various number of tools to edit.
And the filters like color controls, exposure, selection tools and much more can be implemented. Most of the cases, it is very much used by the beginners itself who like to create basic images without any fail. However, this is supported by any of the Windows operating systems with no bugs.
ACDSEE Photo Studio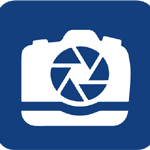 Might or Might not familiar. Because, people who were a fan of Rock band AC/DC, play on words of mouth. It includes various advanced and innovative software. Also, offers thumbnail view, lossless rotation, resize and the crop was greatly offered.
Allows all the users to have a look at images present inside the zip file. One can adjust the colors, contrast, exposure and much more to the greater extent. JPG, PNG, BMP, GIF, PSD, raw file formats were used very well. But remember the only thing it has is a free trial for 30 days respectively.
Final Verdict
Till now we have seen an amazing best Photo Viewer for Windows supported by Windows10. As suggested, pick one and make use of it to a greater extent. If you like the article, share with friends and also on social networking sites without fail. Thank you. Be in touch with trickism for more interesting and useful tutorials.