Best City Building Games: In these days, if you see various people show interest or passionate about playing games. The City Building games 2019 is one of the best categories took a competitive position among all type of games available today. In simple, the user act as a planner.
Most of the users who were well creative enough with innovative or advanced thoughts can make use of these free city building games very well. Moreover, one can build upon with an unlimited budget. Also, these type of games helps in enhancing management skills associated with outstanding solutions.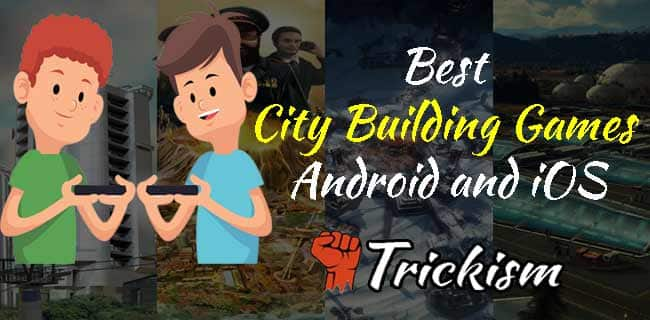 All these games were majority supported by both iOS and also the Android operating system. Therefore, try out these amazing games in order to build all the managing skills, and create your own world successfully. Keeping this aside, if you like to consider Best Two Player Apps For Android & iOS, can get here to have more fun.
Best City Building Games Android & iOS 2019
Today, we go across a few amazing best city building games android and iOS provided in a clear and better understandable format. Keeping this aside, if you are looking for the games for your sweet little kid, they are also available here. Start download right now and enjoy to a greater extent.
Simcity
Township
2020 My country
Virtual City Playground
Megapolis
Townsmen
City Island
People who like to add some creativeness while playing games can go for these with no second thought. Let us try out these best or amazing games to add or build a bit more fun to our life.
Simcity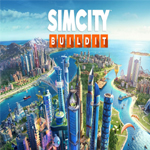 The Simcity is one among free city building games, in order to develop the most amazing city. It is a bit difficult as various individuals get into it. Moreover, one can place each building and tax level it has is constant. The user can view 360 degrees and zoom on specific areas accordingly.
Adding landmarks to the respective cities increasing all the popularity. Featured as  3D graphics, realistic in nature. The multiplayer mode it has allows competing with others accordingly. However, it is supported by the both Android and iOS system. Download accordingly and enjoy to a greater extent.
Township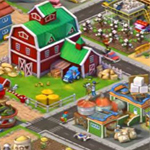 Well, the township is again one of the best city building games android and ios accordingly. Helps to develop various unique buildings, harvesting crops and much more very well. And what not!!!! People can also build various restaurants, cinemas, and other community buildings successfully.
All these help to identify the resources or the items people order and provide without any fail. Simultaneously, one can also build the zoo and collect animals all over the world. Either the user can be like a farmer or the city builder, can build your dream town without any fail.
2020 My Country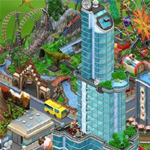 This is the one allow all the users to build a revolutionary metropolis from the chain of island respectively. It has come with the ultimate graphics provided with greater animations. However, the user held responsible to make all the citizens happy.
However, one can customize the various buildings, facing various challenges, earthquakes, floods and much more successfully. Featured with futuristic vehicles and outstanding architecture. Consists of more than 100,000 possibilities to customize each building very well.
Virtual city playground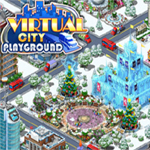 This mainly let the users construct dream city including various industrial buildings, dwellings and much more. Also, one can deliver to virtual shopping malls very well. Using this, the user has a chance to manufacture the various number of retail goods and deliver to the respective shopping mall successfully.
One can set up the parks, stadiums, cinemas and what not to add a bit more entertainment. Also, one can organize various events and turning up the city into green and most beautiful comparatively. However, upgrading buildings on time, adding more number of community buildings like hospitals are greatly included.
Recommended Articles:
Megapolis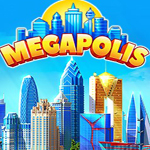 The Megapolis is the one topmost Best City Building Games supported by Android and iOS respectively. It is very much similar to the survival craft. All this simple design and develop the primary infrastructure of the respective city.
Airways, railways, seaports, gas mining. atomic power plants and much more were greatly included with it. This is updated on a regular basis, adding a bit more entertainment on our day-to-day life. Millions of users choose to play comparatively. Also, one can extend the city over the sea without any fail.
Townsmen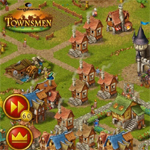 The townsmen let the user develop own and very small village including different lifestyle with it. Harvesting crops, statues and much more were included in order to grasp the attention of a single user. It also comes up with different challenges and for doing so, people can hire brave soldiers very well.
One can control any all over the castle and allow the citizens to live happy very well. Moreover, offers in-app purchases too that can be deactivated on the respective device whenever you like to do so. If you see, tons of individuals play this and highly rated comparatively.
City Island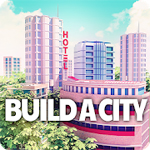 City Island is one of the famous supported by both iOS and Android operating system. One can say this as one of the most popular city-building game comparatively. designed with including various innovative and most advanced features so that grasp the attention of a user in a single instance.
Most of the people in the city provide certain feedback and give suggestions if any to help out reaching up to the mark. Moreover, if you see, there are 150 unique attributes that help to build upon and decorate in a more beautiful way.
FAQ's on City Building Games
Final Words
Therefore, I hope all the games provided here were amazing and interested to choose upon. Try out now by downloading and enjoy playing to a greater extent. Well, if you like the article, share with friends and also on social networking sites with no doubt. Moreover, for any doubts or like to know more games, contact us by dropping a comment in the below rectangular section. Thank you. Stay back with trickism for more interesting and useful apps.