Volume booster windows 10: Tired enough and fail to volume up in your respective system? Not a big deal!!! We have come with some preferable steps as well few Best Volume Boosters for windows 10 that help you greatly. Before going to the depth, let me tell you we never have an external speaker to choose upon.
Remember one thing, the sound mixer available in the windows10 is also greatly replaced. People who are well addicted to streaming music or the movies will get upset if they fail so. It means volume breaks down especially due to the missing speaker icon on the taskbar. Or if the volume control doesn't work properly.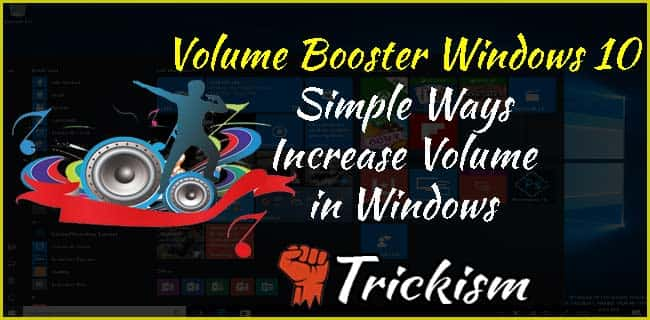 Also, remember, any user does not be up to in thinking about a few amplification capabilities respectively. Therefore, start initiating and analyzing the amazing features and steps of volume booster windows 10 provided below. Using those, any user can improve or increase the sound booster for windows 10 to the desired level successfully.
How to Increase Volume Booster Windows 10
These methods are applicable when you fail to hear the volume of your respective system. Before going to implement, don't forget to check the speaker icon available in the taskbar. If not, go ahead applying below steps one by one accordingly.
Switching to the respective speaker button.
Enable Volume Equalization
Boost the Volume using Realtek Drivers Properties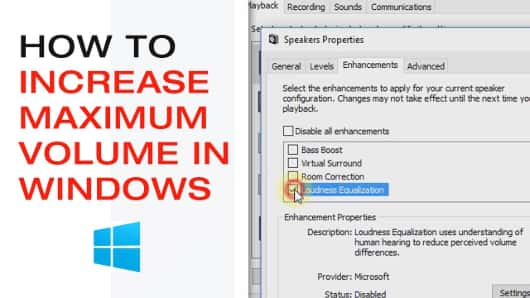 Even though, if you get fail, simply try out the best volume boosters available below in the lists. So that helps to increase max volume in windows 10 to a greater extent.
DFX Audio Enhancer
Breakaway Audio Enhancer
Free Video Volume Booster
Last but not least, if you fail all the options, try out other ways to Improve volume booster windows 10 respectively. For any doubts related to the current information, contact us. So that we reach you and help to a greater extent. Now try out implementing all the below methods to fix sound booster for windows 10 successfully.
Switching to The Respective Speaker Button
Follow the below steps in order to increase volume booster windows 10 right now successfully. Here we go with the below provided process in a clear and understandable format.
First and foremost, right click on the respective taskbar and choose the settings option respectively.
Simply page down to the notification and then click on a turn system icons on/off with no doubt.
See that the volume button must be enabled.
Now, tap on the back arrow available on the left to go for the previous page.
Choose the select exactly what icons appear on the respective taskbar. And do check either the volume is On or off. If it is on, the user can notice the speaker icon appearing on the taskbar successfully.
That's all!!!
This would be the first method when we use to increase the volume in windows 10. Don't just end here, proceed with the other methods as well to increase the system volume even more.
Enable Volume Equalization [Short-cut Method]
The windows usually have a built-in equalization factor that supports few volume oriented drivers extraordinarily.  As a result, this particular equalizer maintains an outstanding sound effect associated with all the applications available in the respective system. In order to enable such an amazing feature, follow the below steps accordingly.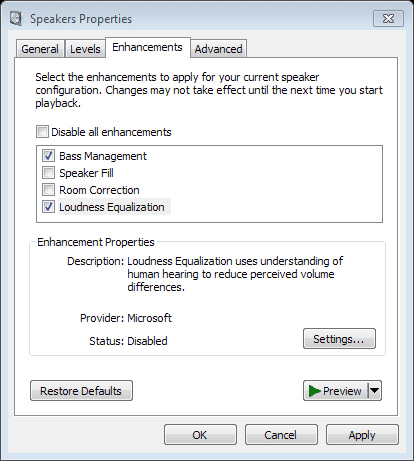 In the first step, perform a right click on the speaker available at the right side bottom of your system.
Choose Playback devices-> and select the sound device in order to enable without any fail.
Click on the Properties-> enhancement tab.
Now simply enable the loudness equalization by ticking on the specific checkbox present in the form of a list. Remember, when you fail to notice such an option, the hardware you have chosen is not supported.
Once it is all set, restart the particular playback in order to have an effect on changes made.
These are the step by step process to increase volume in windows 10 and enjoy the great sound of your favorite track.
Boost the Volume using Realtek Drivers Properties
Similar to the equalization factor, boosting up the volume through Realtek drivers is also greatly possible. Follow the steps provided one by one to make changes to it very well.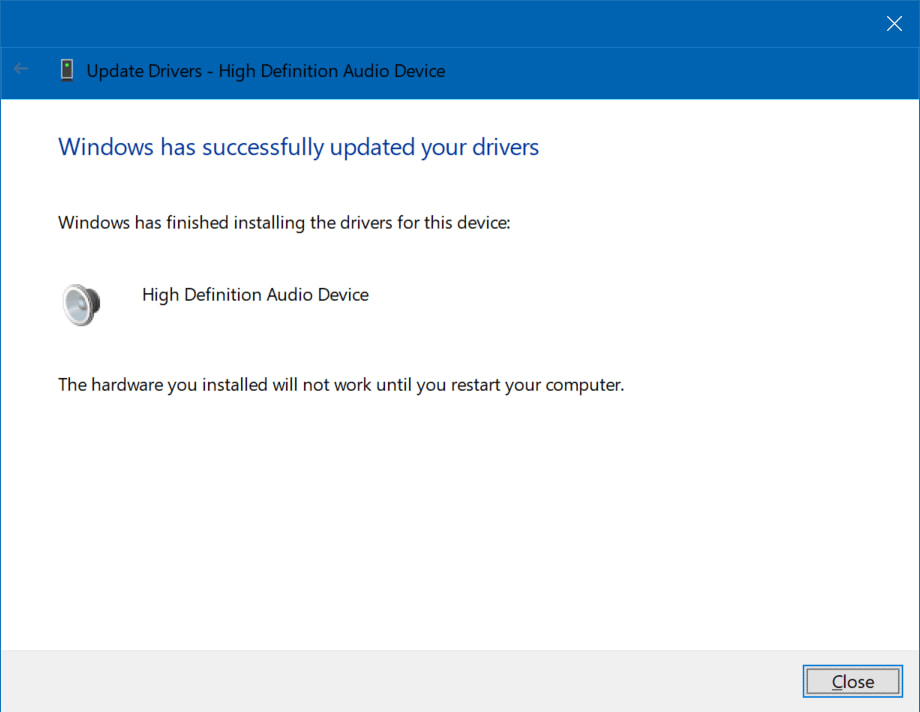 Check whether your audio drivers are up to date or not.
If they are not updated. Click on Update and complete the update.
You can even use Realtek Drivers and boost the volume in a windows laptop
These are the options that help to increase sound booster for windows 10 successfully. Keeping these aside, if you like to learn more boost volume windows 10. We have gathered some best and important lists that help you to a greater extent.
Recommended Articles:
Best Volume Boosters for windows 10
Let us start analyzing the importance of volume booster windows 10 and implement accordingly. Therefore, try out right now and see the ultimate effect on the sound that has taken place. We have chosen the best working volume boosters for windows 10 and for all windows versions. Just check them and download the best one which suits your requirements.
DFX Audio Enhancer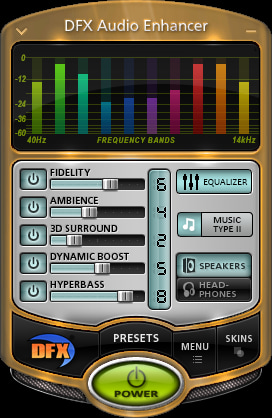 This is one of the best volume booster windows 10 which helps in boosting the volume on your system to a greater extent. Generally, it takes all the control for enhancing the volume successfully. Any user can choose and implement this successfully. However, featured as Ambience Stereo imaging, dynamic gain boosting and much more including greatly into it.
All these will grasp the attention of a single user. Moreover, it never breaks down the volume to the least level. It only helps in increasing the loudness with greater effects. Why not this to improve sound booster for windows 10? Let us try out and succeed accordingly.
Breakaway Audio Enhancer

Well, it is again one among helps to increase max volume windows 10. Either the user plays a game or listening to music or any, doesn't matter at all!!!!!! This genuinely helps to boost the volume up successfully. Due to this, any user likes to pick this particular booster and enjoy ultimately the changes made on it. Perhaps, it consists of an amazing user-friendly interface, where every user can understand, implement and enjoy accordingly.
And what not!!!! Includes the automatic adjustment of volume. But the only thing, the user has to remember before using it is, free for only 30 days respectively. Later on, have to go for a certain package to make it not effected on the respective system. This might not a disadvantage at all. Because let me tell you, people who have used this particular software for 30 days, chosen for the long period too even it costs some penny.
Download the Breakaway Audio Enhancer
Free Video Volume Booster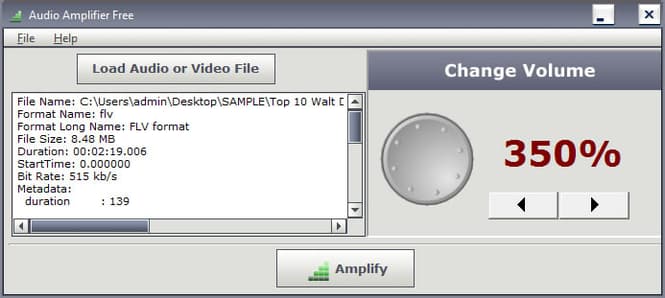 When the user is very much passionate about music or streaming any number of movies with high sound effect, can pick this with no second doubt. It helps to boost or volume up irrespective of any file available on your system. Also, very much easy to use. This is because they have come up with an amazing user-friendly interface.
Therefore, let us start boosting up in terms of X decibels. It means any number you like to go with it. Moreover, supports multiple as well large video formats accordingly. Isn't interesting for you? If yes, pick up this right now to boost up volume booster windows 10 very well.
Download Free Video Volume Booster
Other Alternative Ways to Increase Volume Booster Windows 10
Well, if the user fails by using all the options, it can go for the external speakers to enjoy all the music successfully. Or else, try out the in-built Bluetooth and the wireless Bluetooth speaker for increasing boost volume windows 10 to a greater extent. If not all these, there is another alternative too. Simply go for the audio enhancer for making it increase max volume windows 10 successful.
So these are the best ways to increase volume windows 10. Just follow according to the given methods.
FAQ'S on Volume Boosters for Windows 10
Closure
As per the information stated above, I hope everything is clear enough. For more doubts or any information related to best volume booster windows 10, contact us irrespective of time. We help you in short. Well, if you like the article, do share with all your belongings to help them greatly. Thank you. Stay in touch with trickism for more interesting articles with no second thought.