Dreamweaver alternatives: Dreamweaver is made for those who are professional designers, photographers, and videographers. Not only for these people but you can also use it as a beginner but before learning you should know some points about it.
With the help of Dreamweaver, you can design, illustrate, and add effects as well as Photoshop the pictures. But these days many programs like Dreamweaver are available in the market which is giving tough competition to Dreamweaver. You can develop websites with the help of these alternatives or in fact, you can directly write code also.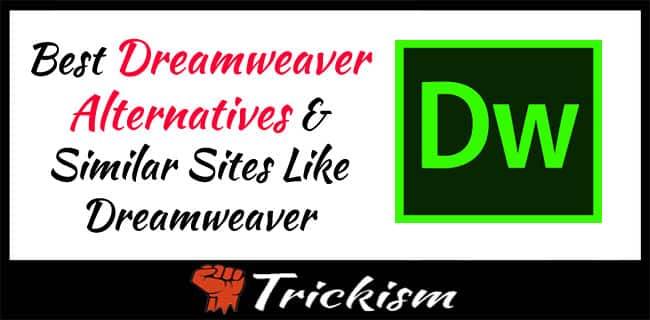 They will manage the site well and will convert Flash content to any language you want whether it is JavaScript, XML, CSS2 and more also get the online transactions to be done easily. So in this article, we are here to show you the best alternatives to Dreamweaver. You can use these Dreamweaver alternatives and get a more new experience.
Best Alternative To Dreamweaver – Dreamweaver Alternatives
Dreamweaver has some limitations that it is not available for some platforms and those platforms are LINUX, UNIX and Tablet. It is also somewhat expensive as it will cost you between 300$ to 500$ which is really going to burn a hole in your pocket.
Let us look at some good alternatives to Dreamweaver which will really help us a lot.
Quanta Plus
It is a perfect Dreamweaver alternative and has which interface closely resembles Dreamweaver. It is basically a LINUX based program which can support many languages. The languages supported by Quanta Plus are JavaScript, CSS, Forms, RSS, and others. You can also write code in XML, HTML, PHP, JavaScript, and others. SVG and HTML5 are not directly supported by Quanta Plus.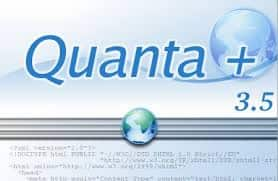 You can also convert the code from one language to other like CSS to JavaScript. Isn't it good enough? Yes, it is. You can create your templates and can open any number of pages. You will get one CSS editor and HTML validator so that the sites which will be created by it will support modern browsers. It is really a good integrated IDE which will allow you to make amazing sites and in such an easy way. Go for it and all the best!! 
Blue Griffon
Blue Griffon is open source and online web editor like Dreamweaver platform for making sites and doing innovative things. It is no doubt one of the robust platforms to develop code for sites. It is compatible for Windows, MAC, LINUX, It supports HTML4 and HTML5. This is not free as this will cost you 69.99$ for premium version in which you will get all the features.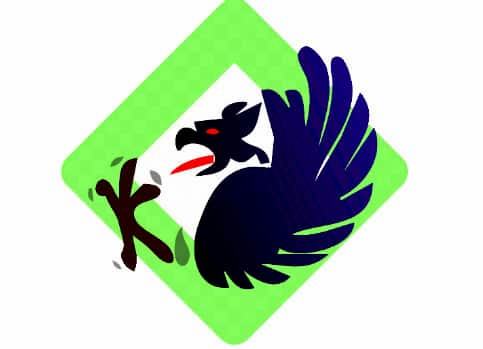 But the free version is cool enough that it will fulfill all non-professional people. It will even let you do page review and spell check so that you can get to know what are the mistakes there in the text. There is an SVN editor on which you can draw vector graphs so that you can see how the site will look. Development will also be implemented in the future which is really going to benefit a lot of large masses of people who like web development.
Sea Monkey 
With the latest updates, Sea Monkey has really been successful for free Dreamweaver alternative. It is an open source platform that means you can use it without spending any bucks. It is basically a Firefox Project. This has a composer where you will design your website. It is available in 26 languages and it supports Windows, MAC, and LINUX. You can drag and drop widgets which can be anything like images, text, graphs, and others. In fact, server side scripting is also supported by Sea Monkey.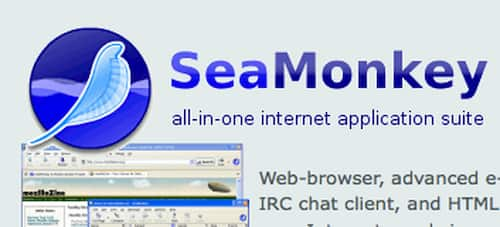 You can create different kind of graphs with the help of Sea Monkey and in fact, RSS is also supported by Sea Monkey. Shared editing is the feature which is not supported by Sea Monkey. This is the thing which is lagging in Sea Monkey. MathML and XPath are also not supported by Sea Monkey.
Recommended Article:
Google Web Designer
It is one of the very decent designers and Dreamweaver replacement which will provide you almost all the basic features which you need being the professional photographer and designer. It can give you an SEO edge over others. From here you will get different views while accessing Google Web designer like Design View, Code view.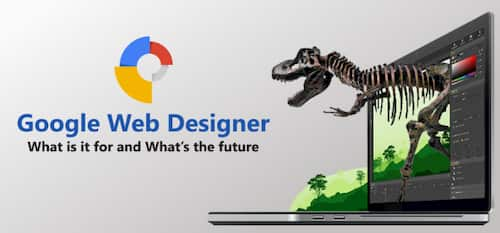 So that you can actually look at the site you have created with the help of all browsers whether it be Chrome, Firefox or InternetExplorer. You can even craft Google Ads. You can also create as well as edit CSS and JavaScript files. So almost all the features are supported by it and you can use this site to do wonders by creating some awesome sites with the help of this.
Amaya Home Page
It supports various HTML formats like 1.0, 1.1, 2.0 and others. MATHML and other CSS features are also supported by Amaya Home Page. You can use this site for creating a site as per modern browsers. You will get HTML, CSS and XML validators and editors also. Even get one Page Preview option also in which you can actually see how your site looks before delivering on to the web.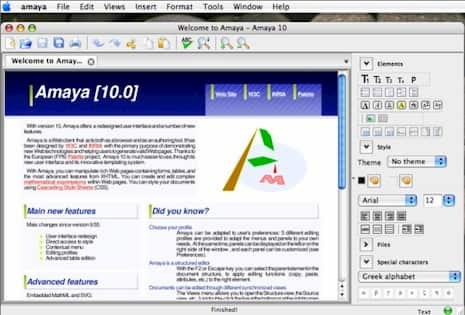 It is compatible with different browsers and provides you almost all features which one needs in case of one website developer. It will help you in doing spell checking and creating such amazing search engine friendly pages. Amaya is definitely good for SEO's out there in the world. You can definitely go for it and start designing your new site and then you will be glad that you have made something out of the box.
So now we have looked at these amazing platforms to develop the websites. These all are good enough and also not that expensive. You can try every one of them and then decide which one will be best for you.
Conclusion
So now we have looked at 5 amazing free web editors like Dreamweaver where you can create very responsive websites. So that you can actually make some outstanding websites. HTML5 and CSS are supported by almost all the platforms. They all are good for SEO's who want to earn money by creating such responsive websites. So you can try any of them. They all are good enough in their respects. Try any alternative Dreamweaver has and good luck ahead. Stay tuned to Trickism for more articles.