Delete Samsung Account: How to Delete Samsung Account ?? Is this is the Query you are searching the answer for?? Then you are at the right place to know completely about how to delete Samsung account directly in a step by step process. Please make sure you follow the article step by step along with the Pro tips which I mentioned in the below.
How to Remove Samsung Account is the most searched question which people haven't found a correct solution to it. So we came up with the best solutions on how to delete or remove your Samsung Account. Many people who love to use Samsung products have a Samsung account for sure. The main and the best benefits of Samsung account is it allows you to move from one Samsung apps to another Samsung app without any re-verification because you are already a Verified Samsung Customer.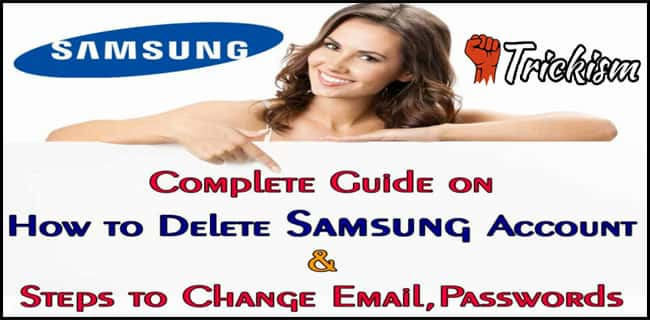 So in today's Guide, I will explain each and every step clearly with the benefits as well as problems. Before deleting your Samsung account, we should keep some info in mind about your data. So let me clear all your doubts in the below guide. Let's proceed to the step by step guide on Deleting a Samsung account.
What I will explain in this article??:
Yes, What I will explain in this article. So many people don't know many things about their Samsung Account. They simply want to delete their account because they forget the password and they don't know how to recover it. So they want to delete Samsung accounts. Keep in mind that you will lose all your data and access to the Samsung services which you have with your account. See the below pro tip to get More Details.
[su_box title="Pro Tip: Things to keep in Mind before Deleting the Samsung Account" style="noise" box_color="#672ece"]Before Deleting the Samsung account you should see his pic. This is an Official pic from Samsung. So please have a look at that the below Pic

You will lose all the access to the Samsung service if you delete your account.
You cannot recover your Samsung account after deleting.
So these are the 2 things which you should keep in mind. If you don't Wana Delete the Account and just want to change the Email or Password then you can see the below steps to change Samsung Account Email or Password
[/su_box]
In this Guide, I'm going to show you the exact methods on
Edit Or Changing Samsung Account Email??
How to Change Samsung Account Password??
How to Delete Samsung Account??
Let's Move into them One by One. So let's start
Edit Or Change Samsung Account Email:
Edit Samsung Account email is very easy to do.  If you Stopped using your Email Address which is connected with Samsung Account or wish to change the Samsung account Email address then simply follow these steps.
The Services, Products, Account Profile, Content uploads all remains same with your New Email Address. So no need to worry about the data.

Enter your Email Id & Password and then click on Submit.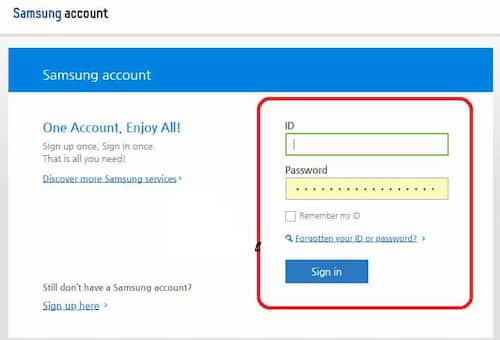 You will be seeing your profile page. Just click on Edit Profile.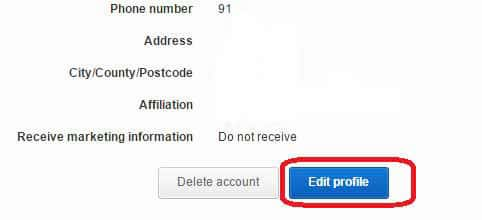 You will be having a screen like this. Click on Change Email.

It asks for the confirmation like below image. Click on Change ID.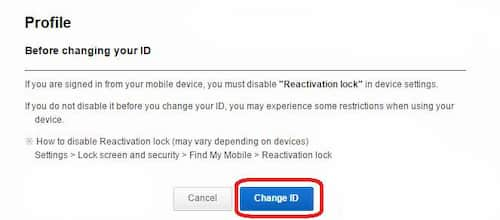 Enter New Email id and click on save.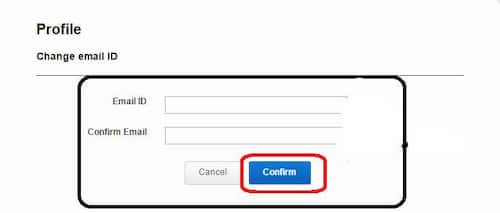 Now sign out from the Samsung account and sign with the new mail id. In order to check whether it is affected or not.
That's it!!! This is how we change the Samsung account email. You can use your working email to get all the information's correctly to your email.
How to Change Samsung Account Password?:
This is also very easy to do. The steps involved in changing the email address & changing the account password are similar. So you need not worry about the changing Samsung account password. Let's Move into the tutorial.

Login with your Login Details like Username & Password.
Now click on Profile.
It asks you to enter Password. Enter the password.

Now Tap on Edit Profile.
Now you will be having an image like below. Just click on Change Password.
Just click on Change password again. It will ask for just confirmation.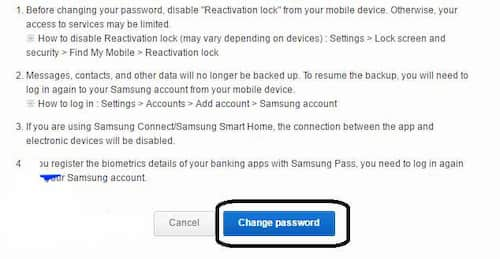 Here Enter your Old Password and then Enter your New Password.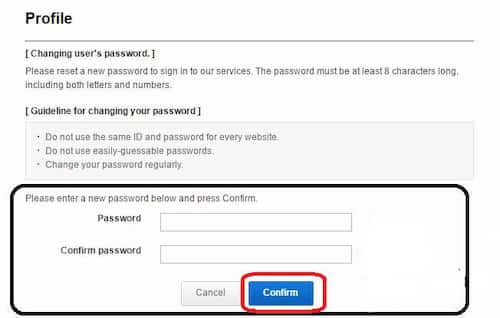 Re-enter your New Password to Confirm it.
That's it!!!! This is the process involved in changing the Samsung account Password. These simple steps should be followed carefully in order to change the password.
Recommended Articles:
Steps on How to Delete Samsung Account:
Keep those Pro tips in mind before Deleting the Samsung Account. If you want to proceed to delete your Samsung account then follow according to the below steps.

Now sign in with our details. Enter your Username & Password and click on Sign in.
Just Click on Profile.

It asks for your Password to confirm it. Just enter your Password & Click Continue.
You will be on your profile page. There you can see two options like "Delete & Edit Profile". Click on Delete.
Re-enter your Password for Confirmation and click on Continue.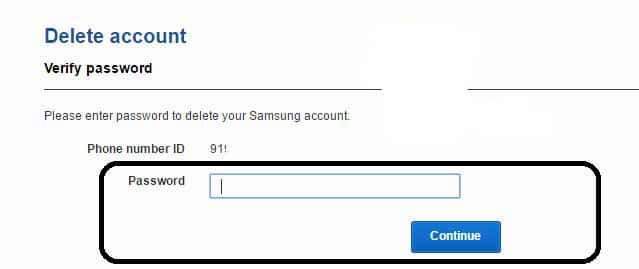 Here you should confirm some terms and conditions. Ready those t&c properly and click the checkbox and click on confirm.
Click on Confirm Once More after your account has been deleted completely.
This is How we Delete Samsung Account with few simple steps. Follow each and every step correctly and delete your account successfully.
Conclusion
Finally, You have learned How to Delete Samsung Account or Simply changing the email & password. Don't worry about doing the above stuff they are easy to do. If you face any problem in doing anything from the above guide you can comment on your problem in the comment section. We will help you out of the problem. Visit Trickism for some more best article on solving your problems.