Tips to Make a Professional Business Video: If you have been on the web, you will notice that many contents are now put into the video. Video is now the primary method for people to provide a tutorial or give walkthrough on a product or share live broadcasting of a business meeting. Video is becoming increasingly popular with no sign that it will slow down.
This is why you should also be making videos to promote your business. The following are 11 tips on how to make a professional video for your business. We have explained all the necessary points to keep in mind why you are creating the videos.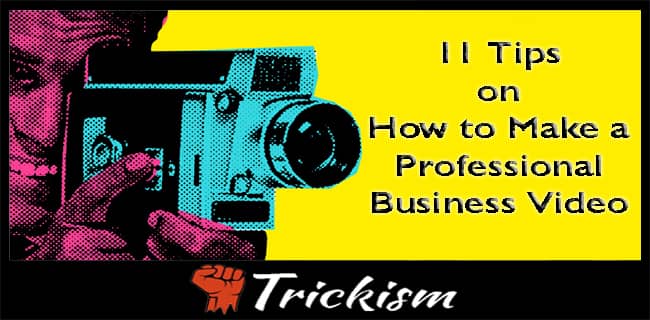 So in this article, our main motto is to provide 11 tips to make a professional business video easily. You can check the complete article and make sure to follow all those 11 points while making your videos. Now, let's check the 11 points.
Plan Your Video
A well-planned video can help you to get back a high ROI. You should ask yourself what processes work best for you in planning the video, for example, write a script, create a checklist, and make a storyboard. Besides, you also need to have a goal and learn about your audience. In learning about your audience, try to find out things like what reaction they want to get from your video, and what video platform to use. If you are a beginner, you may want to use an online video editor with a built-in wizard that walks you through the process of creating a video. They have a wide selection of templates to help you get started in the video creation. Click here to learn more about it.
Create a Storyboard
Creating a storyboard only require basic drawing skills. You can draw simple shapes like circles and squares to represent what you want to say in the storyboard. By putting down all your ideas on the storyboard, you don't have to guess what type of shot you need to take during filming.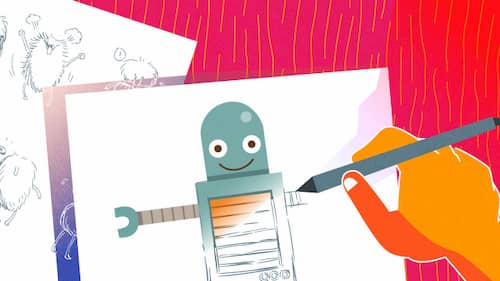 Figure out who and what objects need to be in the video in the storyboard. In addition, you can note down the music, graphics, actors, and logos that you will be using in the video in the storyboard. The last step is to obtain feedback about your storyboard from others. You can ask someone who can provide constructive comments.
Improve Video by Adding Background Audio
You should consider adding audio to improve your video value. No matter if your video features dialogues between two people or a single speaker giving a speech, putting audio in the background can provide a positive impact on the video. If you want to include audio, make sure it is good quality. Otherwise, it will turn off the visitors. It is always best to use your voice to avoid copyright issue.
Don't Start the Recording All Over
It is common to make mistakes in your speech during recording. However, you should not start all over the recording just because you make a mistake. Instead, clap twice or pause for some time when you make a mistake so that you can easily edit out that part with a video editor afterward. The waveform of smooth narration is low while the waveform of hand-clapping sound is tall. This is how you know where to drag the marker on the timeline to delete the mistake part.
Invest in a Good Quality Microphone
If you want to sound good in your video, you should invest in a high-quality microphone. A USB microphone is cheap and can conveniently be plugged into your laptop. A shotgun MIC is ideal for people who can sit still without moving their head during recording.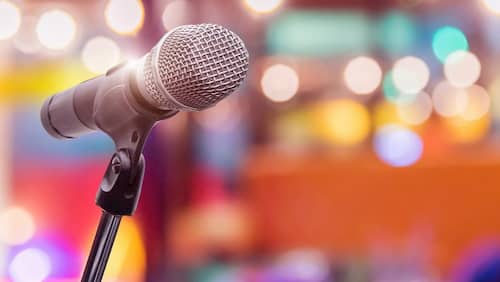 No matter what microphone you buy, make sure it will stand tall and produce a full sound quality. You can attach a pop filter to your microphone to filter out the popping sound.
Test for Sound Quality on Microphone
Prior to recording, remember to do some testing on your microphone. Test talking into the microphone with about the distance of a finger to ensure it sound good. If you are too close to the microphone, you will sound distorted. If you are too far to microphone, there will be a hollow sound. You can find a quiet place to do the recording, for example, hide under the blanket or go inside your closet or go to the library. When testing, make sure the audio input level is just right so that people can hear what you say. However, the audio level can be fixed with the volume control feature in the video editor.
Recommended Articles:
Add Annotations to Put Emphasis on Points
You can add annotations to draw attention to what the actors are talking in the video. The annotation can help to get the message clearer to the audience. The text must be related to the background audio. It should be done moderately since it is exhausting to watch and read at the same time. If it is done properly, it will keep the video interesting while emphasizing the points.
Correct Color Imbalance in Video
The color may appear imbalance during filming. You can correct this by using the color enhancement feature in the video editor. White balancing can reduce the yellow light in the video. You can also apply a filter to your video to make it appear in black and white or has a greenish hue.

Show Webcam Speaker in Between Slides in Screencast
If you are making a screencast with an integrated webcam, you should show the speaker back and forth in between the slides. It is not a good practice to show the speaker in a box on the corner of the video. It will block the text or image that you are displaying in the slideshow. Showing it in between the slides also allow the audience to see the speaker's facial expression and gestures clearer.
Set Up a Green Screen
If you don't want to set up a complicated background, you can just set up a green screen. The green screen requires proper lighting; otherwise, the personality that is talking will appear dark. You can easily set up a green screen by taping a neon-colored construction paper to the wall or poster board. If you have green cloth, you can first iron it before draping it on the wall.
Add Caption to Video
In addition, you can add a caption to SEO optimize your video because the search engine can only text that is searchable. Adding caption also improve the video accessibility for people who suffer from hearing impairment. Captions offer an alternative for people who like to watch the video with the sound muted to understand the dialog and narration in it.
So these are the 11 things which you should keep in mind before making any professional videos. We hope you like the video and willing to share it with friends and families at social networking sites. Feel free to ask any questions regarding the topic in the comment box below. Stay tuned to Trickism for more informative articles.