Delete Tinder Account: As we all know tinder today is one of the free, location-based mobile dating app available to the various individuals. This helps the millions of people in order to find the best and lovable partner. Allows the user to browse other users. Also, the user swipes to the right if you are interested to initiate the journey.
Simultaneously if the other partner also swiping right then it was a signal to initiate a journey between you both. The whole process for how to delete tinder account probably is done by logging in to the account. One more strong point you should ever and ever need to remember is logging out does not mean deleting the account. Once after log out also, the account will be visible.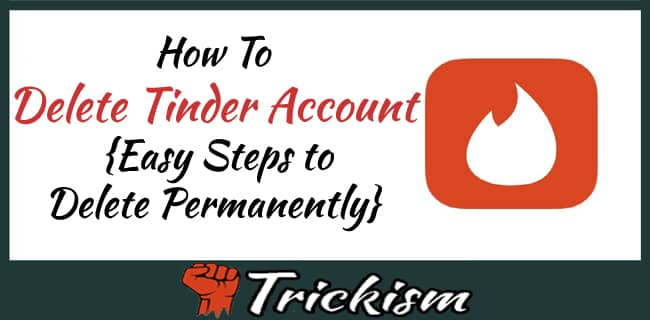 For instance, if you like to maintain an account but hesitating to share with others. At that peculiar situation, can turn off the visibility option available at the settings page. So here we go with the steps to delete tinder account in a clear and simple way if you feel as it is unnecessary. Continue Reading…
All About Tinder:
Tinder is an excellent app to get in touch with girls. You can find your dating partner in seconds using tinder app. Well, in order to start accessing, need to fulfill all these requirements likewise Your name, email address, physical address, telephone number, Your valid Facebook account information, Your physical location, pictures, videos you likely to upload at Tinder.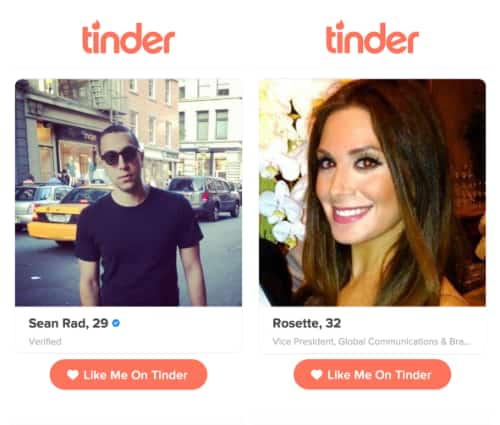 Remember as all this would be explored to serve the targetted ads and has all the rights to use the information you provide. Well, now I guess you are completely cleared about the concept. Moreover, if you are new and feeling to come out from the account, they can refer here to look at the below steps.
How To Delete Tinder Account In Simple Steps
Well, as per the recent updates we came to know numerous people were struggling greater with deleting tinder account process. No problem, we are here to guide you about how to delete your tinder through clear and simple steps. Have a look at the below provided under how to delete tinder profile in a more simple way.
Steps to Delete Your Tinder Account
Here are the certain steps help you out in deleting tinder profile permanently. So do follow the steps carefully before you start.
The very first log on to your account by giving the respective password.
Once after you open, Now tap on your profile and you can see the settings available in the form of the list.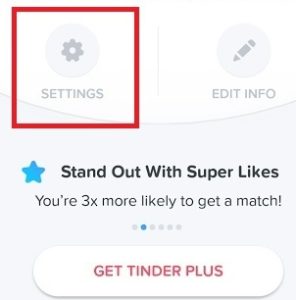 Now simply scroll down the page so that you will find the delete option at the bottom. Tap on it.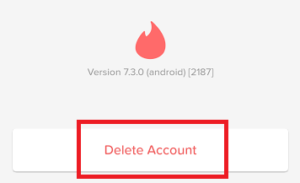 The tinder asks you if you prefer to delete the account or pause the account.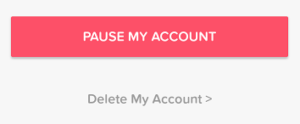 As this is another option useful for a certain time where if you are in a dilemma either to delete or access the account.
So here choose the option you are comfortable enough either it may be the pause or delete as per your need or requirement.
Moreover, tinder asks you why you delete tinder profile? What might be the exact reason behind it? Choose the relevant option provided in the form of a grid view list.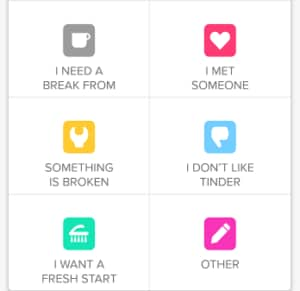 In conclusion, you can see the confirmation dialog box appeared on the screen.  You can see three options in the form of a list. Hide my account, delete my account or else cancel. Choose any one from the 3 options and move a step further.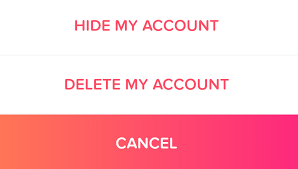 Therefore, if you look forward to permanent tinder delete account, tap on delete with no doubt.

Hope all these steps might help you with the query how to delete tinder account successfully. Till now we have seen the steps to delete the tinder account permanently. Now let us concentrate on how to disconnect tinder from facebook in simple steps.
Recommended Articles:
How To Disconnect Tinder From Facebook
Are you searching for how to disconnect tinder from facebook? Well, you can also do to secure your data by providing privacy. Let me tell you as can disconnect by logging onto your account, directing to settings and there you can perform so. For more information, feel free to discuss with us.
How To Delete Tinder Account
To understand in more depth, can have a look at the below video. Stream now and get successful in deleting tinder account permanently.
Closure
As a result, hope you got to know how do I delete my tinder account by having a look at the above screenshots. Well now if you like the article, Please share with friends at social networking sites. Feel free to ask your doubts in the comment section below. Thank you for the visit. Stay in touch with Trickism for the more latest stuff.