how to add bots to discord: Adding bots to the respective discord server is bit easy comparatively. It offers both productive and non-productive features to the respective server. This is all done without facing any kind of bugs in the middle of the process. In other terms, one can say this as a straight forward process.
If you like to use more bots or for getting access to the latest features, can directly go to the carbonitex with no second thought. Remember one thing that every user must and should need admin access to the respective server called manage server to make it perfectly work out.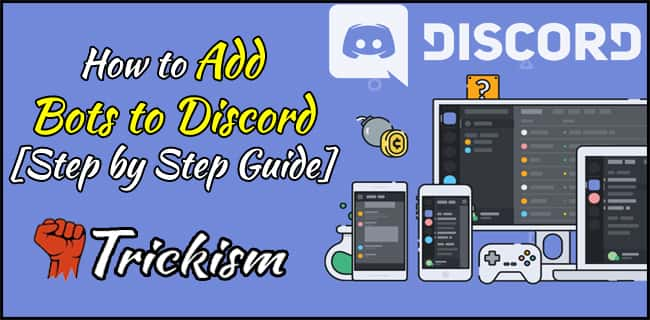 Otherwise, before getting into the process, make sure that you have successfully logged in to the respective discord account. And in the next step, pick the bot that you really like to add bot to discord server without any fail. Once the user adds bot to server discord, follow the below steps accordingly.
About Discord Bots
The Discord bot is one of the great options for maximizing the productivity of a specific server, fetching the complete data, scheduling events, conversations to be carried out and much more were taken into consideration. As a result, we have come with various steps to add the bot to discord and best among various provided here. Start anaylizing each and every step and follow accordingly.
How to Add Bots to Discord [Step-by-Step Process]
There are two different ways of adding bots to the discord server. The user can use either of the methods and add accordingly.
 Add bots to discord using the direct process.
Add bots to discord using URL.
Here we go with all the steps one by one provided in a clear and better understandable format.
Add Bots to Discord Using the Direct Process
Follow the simple steps one by one provided in a clear and better understandable format. As discussed, do not forget to get logged in to the respective discord account.
Once after successful login, go to the respective profile available below the general permissions. And do check whether manage server is enabled successfully or not. Also, be sure that, manage permissions and manage webhooks are purely turned on.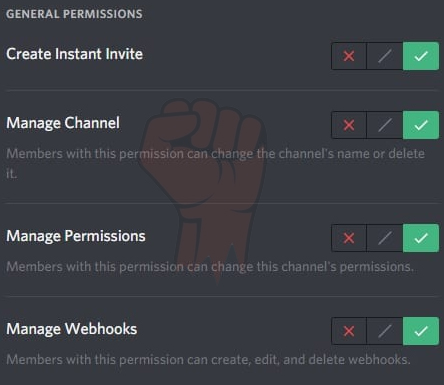 Choose to Add bot to server available on the right corner of the page.

Now, its time to pick and add a bot to server discord without any fail.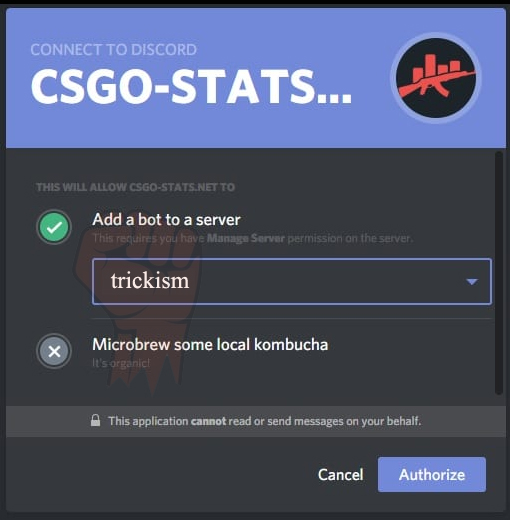 Finally, click on authorize the bot. When you open the discord server, must and should see the bot appearing successfully on the sidebar.
This is one method to add bots to discord. Anyways you can check the below method as well to add the bots to discord.
Add bots to discord using URL
Another possible way is by trying out with URL. It is only when you are experienced greatly and like to know the client ID of a certain bot. However, very much simple to add GitHub bots too without any bugs.
Simply log in to the respective discord server-> open the browser-> type the following. [https://discordapp.com/oauth2/authorize?client_id=<Bot_Client_ID>&scope=bot&permissions=0]
Do not forget to change Bot_Client_ID at the place of the above URL with the absolute client ID to be added.
 Last but not least, add bot to discord server, authorize and verify the provided captche very well.
Either of these two methods will greatly help you for how to add bots to discord without any fail. For further doubts or like to know more about it, comment down. So that we help you shortly with optimal solutions.
Authorize the Respective Discord Bot
One has to take appropriate care when you have undergone the current process. At times, this might require multiple authorizations for enabling it to work in a perfect way. If in case, the user has come with multiple bots. never mind or get tensed on seeing that. Just go through the steps and perform accordingly. This might or might not take place.
However, when you see the message like this app cannot read or send messages on your behalf, simply choose the authorize button available on the bottom right corner of the screen. If you check, it should be normal.
Benefits of Adding Bots to Discord
Here we have come with few advantages that are taking place when you go through to discord how to add bots in a clear and understandable format.
It greatly improves productivity or makes a user laugh especially at the gaming sessions.
When you add bot to server discord, successfully removes the need of tracking scores at any cost.
Once the bot is added to your respective server, can be preferred irrespective of time.
Enhances the communication experience to a greater extent.
Recommended Articles:
Best Discord Bots Lists 2019
Following are the list of best discord bots, where one can pick and in turn, helps greatly to enhance performance successfully.
Let us learn how these discord bots really help and get started with any among various right now.
Mee6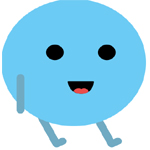 Well, while coming to the Mee6, it is one highly preferred by various individuals. Today if you see, there are tons of users accessing mee6 very well. This is actually considered as one of the most and needed server moderation discord bot in the present market trends. It has come with various built-in features that help the user to create and execute the commands accordingly.
However, using this, one can also set the messages and much more in a very short notice period. Also, consists of leveling system that majority supports multiple users in order to stay very much active enough. It can also be used to manage all the permissions accordingly. So why to miss out such an amazing discord bot? Try right now by tapping a single click on the below hyperlink.
Couch Bot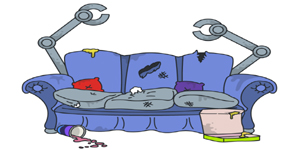 The couch bot is best and helps all the streamers to a greater extent. Notifying who actually were connected when the user is on live at youtube, beam or any is the most amazing feature it has. If any new upload gets to take place, one can give the various messages to any with no second thought.
In simple terms, the user gets the whole control over his particular discord bot in short notice. Today, if you see there are millions of users using this particular discord successfully. I highly suggest to use upon and get it right now. Below is the hyperlink where you can get couch bot successfully and get access very well.
Aethex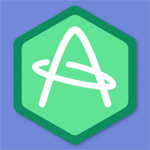 The Aethex is one among various top discord bots which help the user to the greater extent. This usually helps to perform various tasks like social commands, utility commands, features and much more. Most of the people who prefer the happening of things in straight forward and like to use the same bot always prefer this.
Moreover, one can easily mute or unused users can eliminate this irrespective of time. Keeping this aside, one can also use the music command helps in organizing all the audio files, youtube, sound clouds and much more. As a result, it helps the user for creating various levels with no second thought.
Other Discord Bot Lists
Closure
Start using the number of bots to be discord very well. When you get a login, can choose which you to like to discord by implementing step by step provided above. If you have any doubts related to this, can drop a comment in the below rectangular section. Thank you. Stay connected with trickism for more interesting tutorials.