Best overclocking software: The overclocking is all about enabling CPU run faster achieving greater performance. One can simply tune the respective system with the help of voltage, power, core, and others respectively. Looking or picking the best overclocking software is very important in these days.
This is because at times, using overclocking software might lead to a dangerous situation. So in order to avoid such things, take appropriate care while picking up and implementing accordingly. And the most advantageous part of this is speeding up all the components in a more successful way.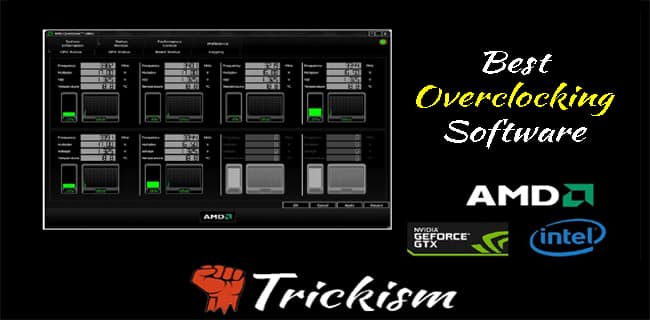 Game players who go with playing any number of games also need not worry about the performance of the system. Using one of the best clocking software helps in not reducing the system's performance. Therefore, let us look forward into each and every clocking software available provided in the form of bullet lists.
Best Overclocking Software
Here we have come with the various lists of top overclocking software available for free. It means no single penny is charged to use any among the lists. Let us go through and use accordingly to increase in the rate of performance at the Windows Operating system.
MSI Afterburner
AMD Overdrive
Intel XTU
EVGA Precision X
Setfsb
Therefore look forward into the details involved for every best overclocking software to pick the best and use accordingly. Here we go.
MSI Afterburner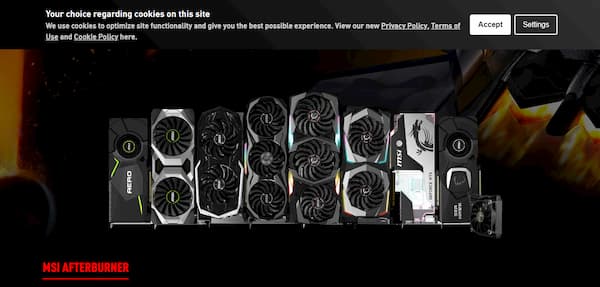 Well, one can say this as one of the most common, trending and world's best overclocking software that provides the complete control of graphics card respectively. Features like customizing fan profiles, benchmarking, video recording were greatly supported by it.
One can access it for free without spending a single penny. Also, it can be used as a graphics card associated with all the brands successfully. When you increase the frequency level of the GPU's clock and respective voltage, the fan speed enables to identify the right balance among temperature and performance very well.
Get MSI Afterburner Right Here
AMD Overdrive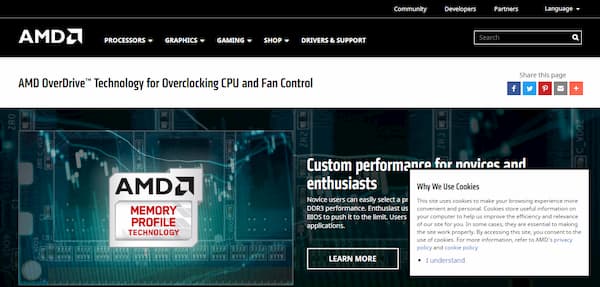 This is said to be an automatic overclocking software that greatly helps in tuning the system's frequencies and clock depending on the basis of respective system capability. It usually makes overclocking bit faster and easier. Also, provides control over the fan's speed for achieving greater performance.
And what not!!!! It greatly monitors the performance settings like voltage and memory timing respectively. Keeping this aside tests the overall stability very well. Doing so, one can focus on their game with no second thought. Therefore, try out this right away by tapping on the below link.
Intel XTU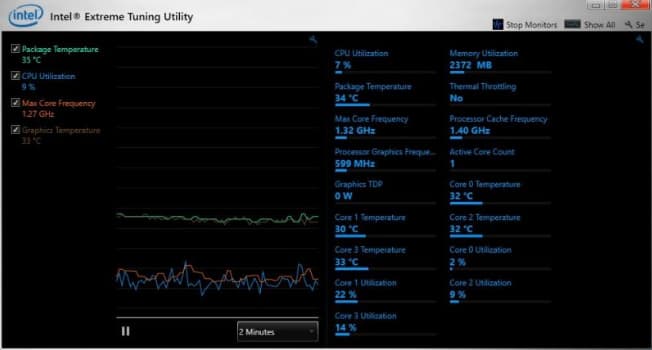 The Intel XTU is one of the top overclocking software available even today. It can be used by both beginners and also the advanced users to a greater extent. Recently, this has been updated for including various functional and security updates successfully.
This is very much compatible and the user has to download it manually. and greatly supports the Intel-core processors for the next generation without any fail. Moreover, one can monitor the temperature, processor's ability, changes encountered on CPU once after performing overclocking in a more successful way.
Recommended Articles:
EVGA Precision X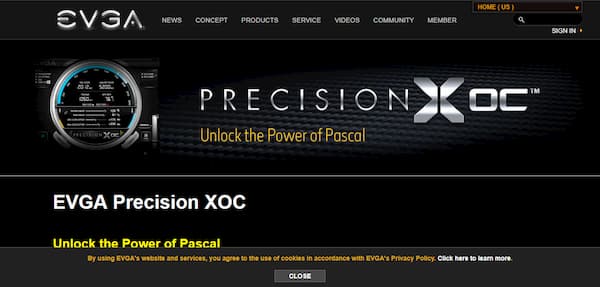 Now if you see, the next generation of EVGA has also be launched and named as EVGA precision XOC respectively. It supports and also allows to monitor graphics card, cooling and enhancing high performance. Using this wonderful software, one can build the latest graphics card successfully.
Not only a graphics card but also combines both EVGA precision and EVGA scanner which is an ultimate feature it delivers comparatively. Also, through this particular software one can sync CLC Cooler, EVGA RGB Graphics Card with the EVGA Precision XOC gratefully.
Get EVGA Precision X Right Here
Setfsb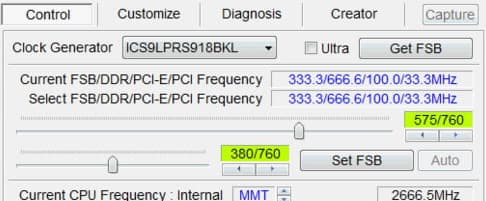 The Setfsb greatly helps in increasing or monitoring the clock rate of one respective system. This can be accessed by advanced users only. Graphics cards like PCI, RAM, FSB, AGP, DDR can be modified with the most suitable sliders whenever it is in need.
However, this is the most compatible one and accessed by millions of users even today. This has come with Windows 32 or 64 bit supported from the respective drivers with no complications and restrictions involved in it. Therefore, if you are one looking for the best overclocking software to your pc, tap on the below link right now.
Final Words
According to my views, the concept is very clear. Just simply analyze each and every best overclocking software, pick one and use accordingly. For more details and any doubts, we are here to help and guide accordingly within less time. Also, if you are interested in sharing this information, can go ahead through social networking sites without any fail. Thank you. Get connected with trickism for more interesting and better tutorials updated on daily bases.