Best Free Email Client: Email plays an important role in every single user's life. Either it might be the business or the personal life, the email act like a communication channel on a day to day life. However, if you have a single mail account, no doubt as it is very much easy to manage.
But remember managing 2 or multiple accounts might be a bit difficult at times. In that case, this particular one of the best free email client helps very well. The free email programs like Microsoft Outlook, Thunderbird, eM Client and much more were standing in the best position comparatively.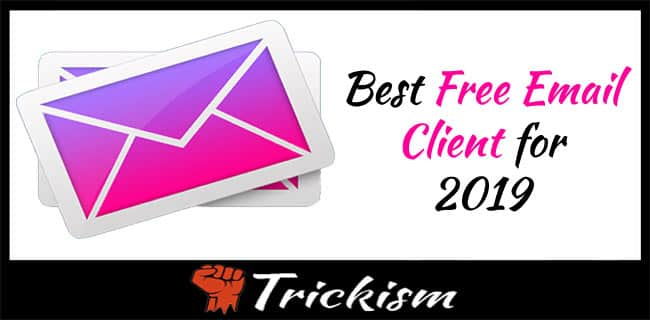 All these email clients greatly offer various features or the options respectively. As a result, if you are looking to manage more than one account, well, not a problem. Below we have come with various best free email client programs, pick one and use accordingly in order to manage bit faster.
Best Free Email Client Programs 2019 
Well, now it is the time to look forward to top best free email programs supported by Windows 10 operating system.
Mozilla Thunderbird
Mailbird Lite
eM Client
Mailspring
Hiri
Opera Mail
Microsoft Outlook
Let us start analyzing each and every best free email client available in the clear and better understandable format.
Mozilla Thunderbird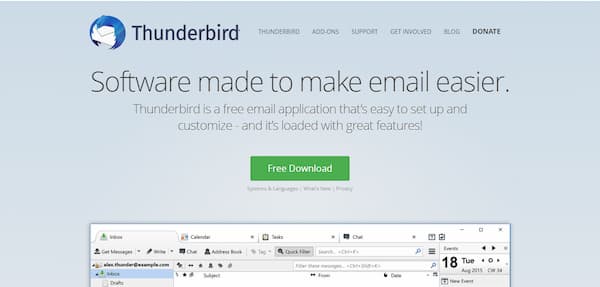 Usually, it has come from the Firefox developer called Mozilla. This is said to be smart, secure, and capable enough comparatively. Connecting multiple email accounts simultaneously is greatly possible. In simple terms, this is the software made to make mail bit easier comparatively.
Has come with an easy setup, customizes greatly and included multiple features that are totally unique. As such, includes any number of add-ons, themes, announcements and much more. A part of the news is also included and updated accordingly for better communication.
Mailbird Lite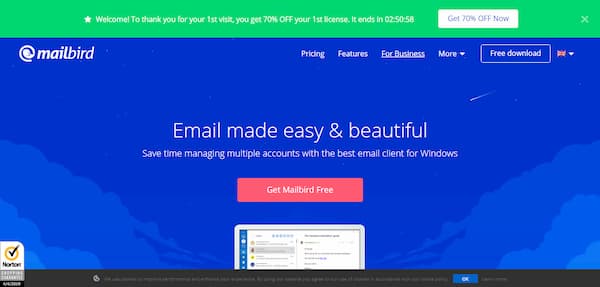 This is considered as one of the desktop email client supported by the Windows operating system. The email created here was completely easy including greater perfection. In simple terms, one who uses Mailbird lite can manage multiple accounts without any fail. Has a lot of better options and features comparatively.
Moreover, allows the user to pick the color of the theme and transform into the perfect art. Also, app integrations are greatly done through this without facing any kind of trouble. Today is you see, a various number of businesses across the industries preferring Mailbird right away.
eM Client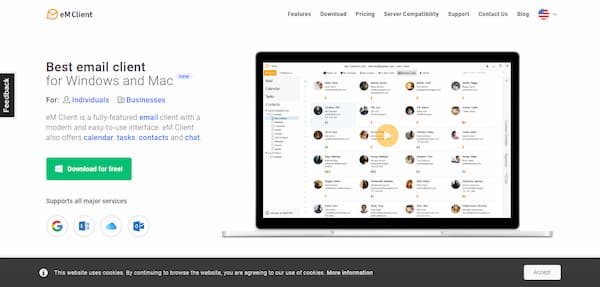 The eM Client has introduced with a simple interface. However, offers calendars, tasks, chat, contacts and much more without any fail. This always stands in high position and supports various services to a greater extent. One can download it for free of cost. This means no single penny is charged in order to access.
Features like live backup, auto avatar downloading, PGP encryption, auto resize, basic editing images and much more were greatly involved. Moreover, trusted by various business organizations and business people suggesting to others even today. If you are interested, can try this right away with no second opinion.
Mailspring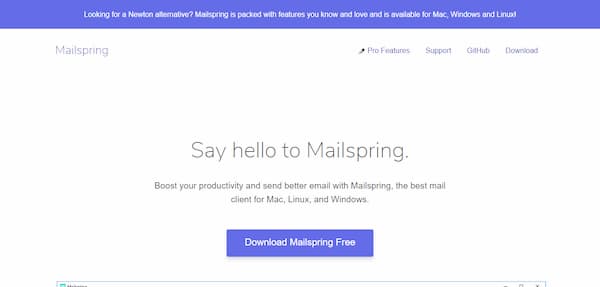 The mailspring, one of the best free email client accessed by millions of users successfully. One can download mailspring for free without paying even a single penny. It majorly involves advanced search, signatures, translation, spellcheck, unique and attractive themes, much more in a more successful way.
The features like multiple accounts, touch and gesture support, shortcuts which are totally advanced, unified inbox, read recipients, line tracking and much more were greatly supported and accessed accordingly. It is supported by Linux, Mac and also
Hiri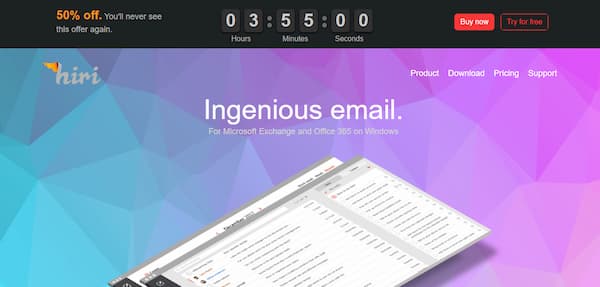 Hiri is also one of the best free email client supported by Linux, Mac and also Windows operating system. Once after opening the official site, displays running time in the format hours/minutes/seconds accordingly. In simple, one can say this as a real alternative to the Microsoft outlook.
It greatly supports Hotmail, outlook, live.com, msn.com and much more without facing any kind of trouble. In simple words, one can say Hiri is the best companion when compared to OSX respectively. If you are looking for the best ever and ever free email client, pick this with no second thought.
Opera Mail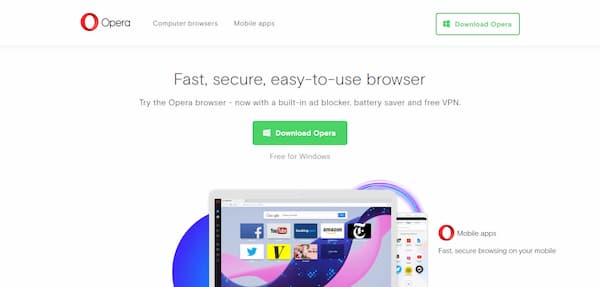 It was generally developed by the Opera software programme. In simple, it is very much fast, secure, easy to use the browser and much more features are greatly involved. Moreover, with the built-in blocker, battery saver and free VPN are completely supported.
This is supported by the Windows operating system. Also, Mac, Linux, and Android operating system. And what not!!!!! Offers many add-ons, wallpapers, and various services up to date. If you like to use one of the amazing free email clients for all your purposes, get this right away.
Microsoft Outlook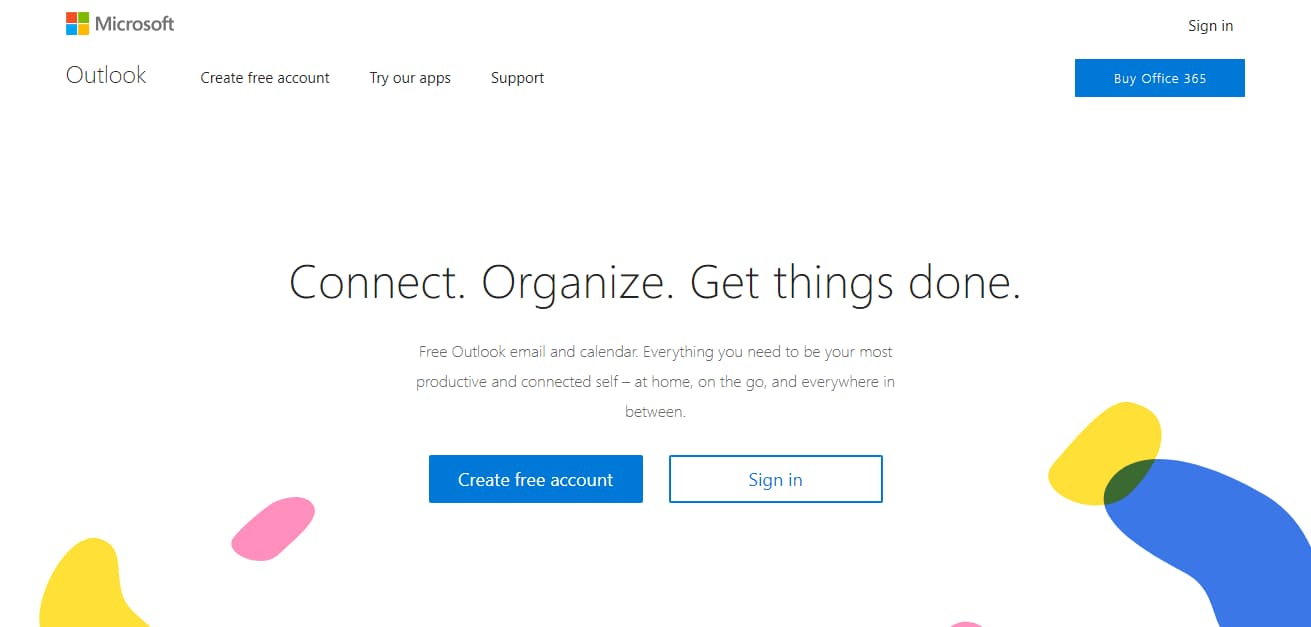 Well, this is completely web-based supporting all the contacts, tasks, calendar services and much more to the greater extent. One can say this as one of the first webmail service found in the year 1996 respectively. This automatically connects the office and edit any number of documents lying side by side accordingly.
also, has a greater possibility of sharing multiple attachments from the cloud storage to the one drive successfully. As it provides one of the best services than any other,  people stay connected with it without a second thought. Therefore, access it right now and enjoy all the services it delivers very well.
Wrapping Up
According to the thought discussed, all the above were considered as one of the best free email client programs doing well even today. Pick the best you like to use and proceed further with no second thought. If you have any doubts related to its usage or any, we are here to help and guide accordingly. Thank you. Stay back with trickism for more simpler and easy tricks updated on all the time.