Europe has a wide variety of destinations to suit any traveler's preferences, from sandy beaches to winding mountain trails to historical sites that date back more than 2,000 years. Many of these destinations, especially in popular countries like France, Germany, and the Netherlands, will also strain your wallet.
To see Europe on a budget, you must look outside the box and visit lesser-known countries and destinations. These lesser-known destinations will offer magical experiences as well. Check out some of the best cheap places to travel to in Europe.
Bulgaria
For a good reason, Bulgaria is frequently listed as one of Europe's most affordable travel destinations. Bulgaria is largely unknown to tourists except those who visit in the summer for a low-cost Black Sea vacation. Even so, you will only pay a fraction of what you would in Western Europe for lodging, flights, and entertainment.
If you go during the off-season, you will save a lot of money on everything from skiing and dining to lodging and travel. Bulgaria's countryside is best for seeing castles and villages and finding the country's top hiking trails like the Central Balkan National Park.
Plovdiv, Bulgaria's second-largest city, has more than 200 archaeological sites. Hotels in Bulgaria are especially cheap during the off-season, and many include complimentary breakfast and shuttle service.
Czech Republic
The Czech Republic is no longer as inexpensive as it once was, so travel during the off season, namely the colder months, will hold the most deals. The least expensive months for flights and accommodations are January and February, with March through May also offering substantial savings.
Because of Prague's walkability and beauty, it makes more sense to grab a map and explore the city's free attractions on your own than to pay for a tour. This includes a stroll across Charles Bridge, a stop at the Astronomical Clock, and a stroll through the cobblestone streets and medieval structures of Old Town Square.
Other destinations in Czechia include the fairy-tale town of Cesky Krumlov, the unusual town of Sedlec and its ossuary chapel, and the Bohemian Switzerland National Park, with its never-ending trails and mountains. If you book early enough, you can find affordable hotels in these destinations even during peak season.
Hungary
Hungary is one of the most expensive countries in Eastern Europe, but it is still much cheaper than traveling to major cities in the western part of the continent. In its capital, Budapest, you can walk across the Chain Bridge over the Danube and freely explore the Castle Hill area.
However, although some of the castle area's attractions, such as the Buda Castle and the Castle Labyrinth, are not free to visit, they are still very affordable. Budapest hosts a "Night of the Museums" event in June, allowing visitors to see several city landmarks for free.
To find inexpensive souvenirs and Hungarian delicacies, visit the Great Market Hall in Budapest's oldest indoor market, housed in a Neo-Gothic building. There are many ways to save money while traveling, including eating street food.
Italy
Italy is a cheap Western European destination. Public transportation is good, but if you try to visit Milan and Pompeii in one trip, you will spend a lot of money on high-speed trains. Thus, stick to one region so you can use local trains and buses.
The country's major tourist sites, such as the Colosseum or the Vatican, have high entry fees, so pick a few favorites and spend the rest of your trip visiting cheap or free attractions, such as the Villa Borghese Gardens or the Trevi Fountain.
Avoid visiting Italy in the summer to save money and avoid long lines and sticky weather. The average temperature in Rome in January is seven degrees Celsius, but on sunny days it can reach 12 degrees Celsius. From November to February, hotels and flights are cheap, but hotels become more expensive in the summer.
Poland
Shoulder seasons, especially March and April, are ideal months to visit urban Poland. The weather is warming up, prices are still low, and castles and palaces that were closed during the winter are reopening, often at reduced prices.
Off-season, Poland's most famous attractions, such as the Auschwitz-Birkenau camps, the Wieliczka Salt Mine, and Schindler's factory, are much less crowded. Many other attractions in the country are cheap or free, such as climbing the Old Town Hall tower in Krakow for great views, the 13th-century Teutonic Order Castle in Malbork, and the ancient Bialowieza Forest.
Museums in larger cities frequently offer one free day per week. While trains are not always cheap in Poland, buses can get you anywhere for very little money. Long-distance buses, like Flixbus, are comfortable, have free Wi-Fi, and can take you to even the smallest towns in Poland.
Montenegro
Montenegro, which gained independence in 2006, is a relatively new country many people have never heard of. As long as you stick to hearty, meaty local foods like burek, a meat-stuffed pie, expect very cheap food prices in Montenegro. Weekend farmer's markets are common in most cities, making them an excellent place to get a cheap snack or meal.
Tourists from Russia, whose citizens do not require a visa to enter Montenegro, swarm the country's coast in the summer months of July and August. Do not plan to visit Budva or Herceg Novi in the summer, but instead head inland for glacial lakes, rugged mountains, and UNESCO-listed walled towns.
Crno Jezero, a mountain lake surrounded by a deep green-blue forest, is a stunning hiking and swimming destination that is completely free to enjoy. Ada Bojana is an ideal summer vacation spot for a fraction of the cost as a kitesurfing hotspot away from the pricey shore towns.
Portugal
The most appealing destinations in Portugal are all about nature, the sun, and the outdoors, which means they are mostly free. Visitors to Madeira come for the beautiful harbor, volcanic hiking trails, and great scuba diving in the Faro District in the country's south.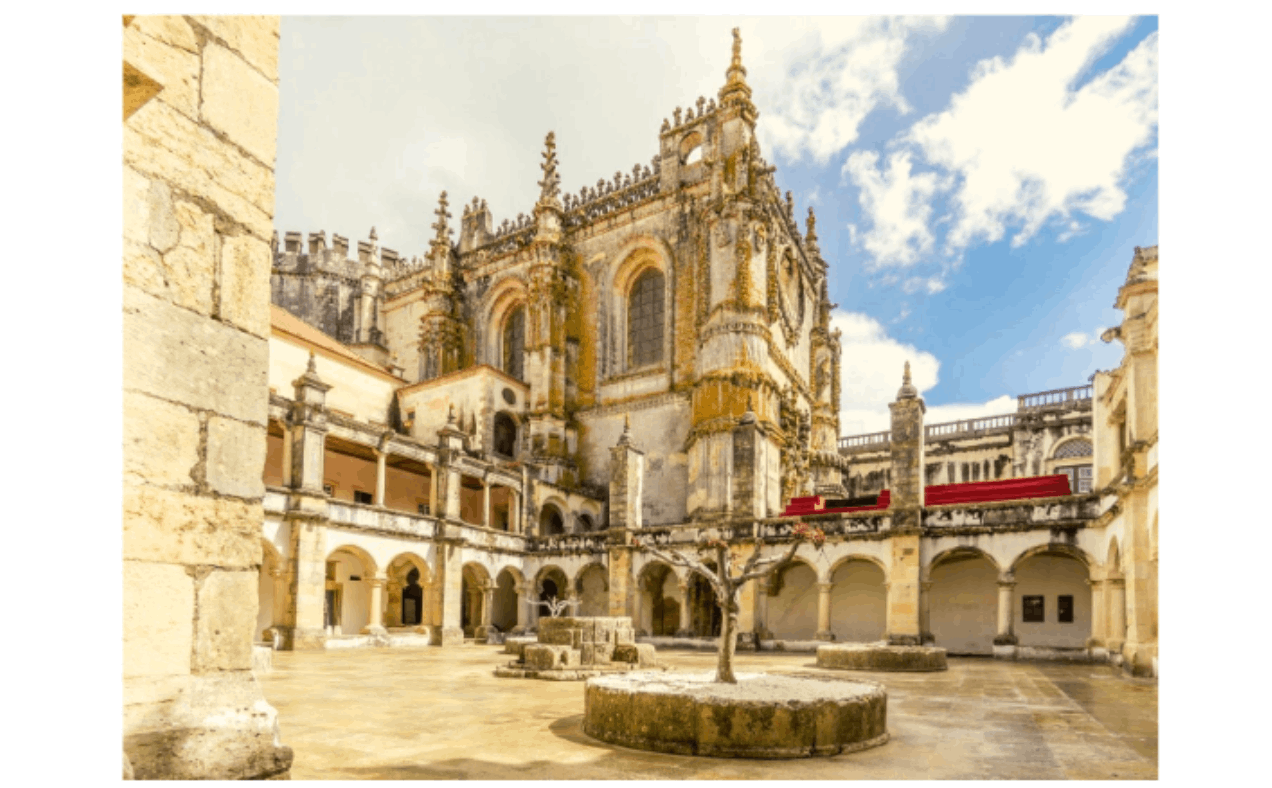 The most expensive aspects of a trip to Portugal will be food and lodging, but visiting outside the June to August peak season will significantly reduce costs. Prices drop even further from November to February, while temperatures remain around 17 to 18 degrees Celsius, making it the ideal time to visit to score great deals.
Apart from the cost of transportation, some of Portugal's most interesting destinations are free to visit. These include the World Heritage-listed ancient town of Evora and the 12th-century Templar Castle and Convent of Christ in Tomar.
Romania
Romania is one of the most affordable destinations in Europe, especially if you plan on hiking in the Carpathian Mountains or exploring the countryside. Even a trip to Brasov, home to Dracula's 14th-century Bran Castle, can be very affordable if you book a sightseeing day tour or do not mind long train rides from Bucharest.
Some of Bucharest's most beautiful structures, such as the 15th-century Old Town, Revolution Square, and Romania's Arch of Triumph, are either free or budget-friendly to visit. In warmer weather, renting a bike or joining one of the many free walking tours that depart from the city center can be a great way to explore smaller cities.
In most cases, shopping at supermarkets in Romania is not worthwhile because eating out is inexpensive, and the meals are hearty and filling. Local specialties like sarmale (cabbage rolls), cozonac (sweet bread), and mamaliga (polenta, usually served with sour cream and strong cheese) are affordable and a great way to get a taste of Romanian cuisine.
Slovakia
Even though Bratislava, Slovakia's capital, is the most expensive place in the country to visit, you can still save money by taking advantage of the city's many free attractions. Many of Slovakia's UNESCO World Heritage Sites, castles, memorials, and monuments are free or inexpensive to visit.
Bratislava is home to many street sculptures, from bronze workers emerging from sewer holes to life-size Napoleon soldiers leaning against benches and the city's many small galleries. Since Bratislava is compact and easily explored on foot, most of the city's major attractions and must-see activities are concentrated in the Old Town center.
More than a thousand hiking trails are available in Slovakia's tallest mountains and national park, the High Tatras. The trails are ideal for hiking and exploring between June and October. Snowshoeing, downhill, and cross-country skiing are popular during the winter months at many of them. Slovakia's national parks are all free to the public.
Slovenia
Slovenia, a mountainous country covered in forest, is surrounded by European giants Italy, Austria, and Hungary. Despite this, the Adriatic Sea coastline of Slovenia is what attracts most visitors.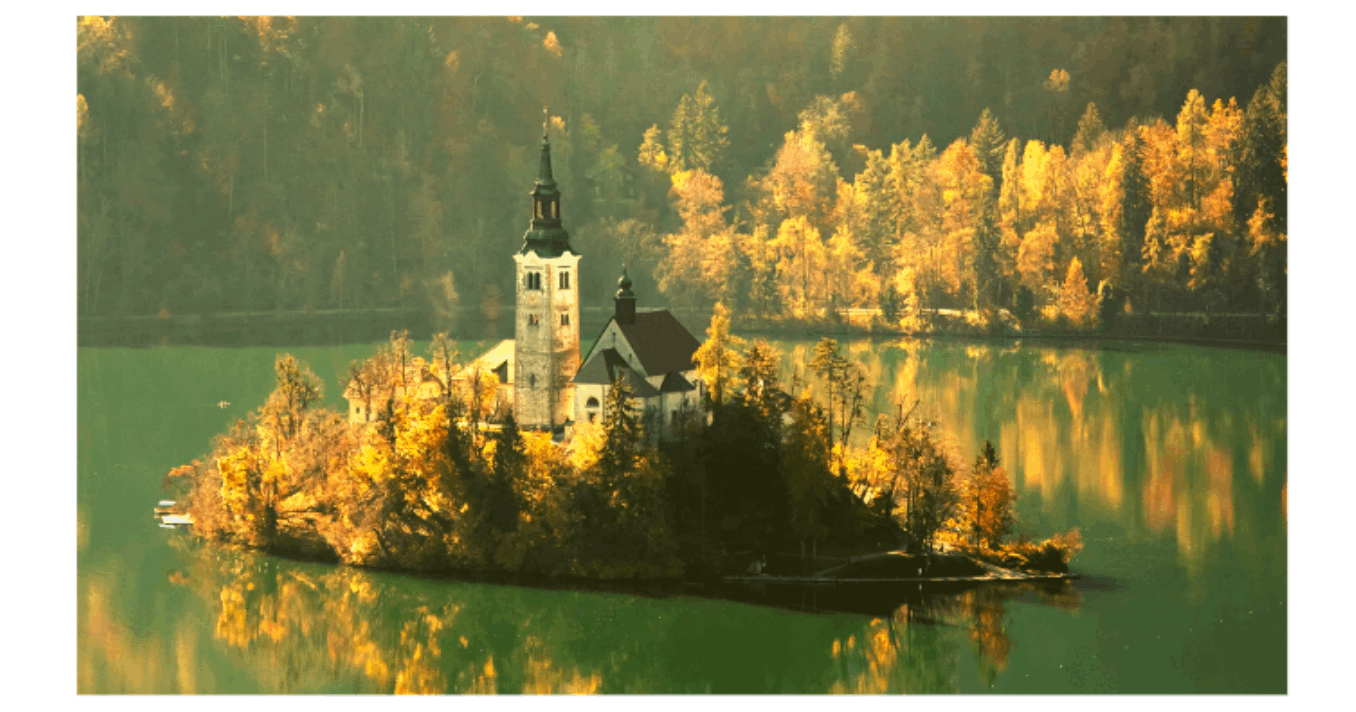 The beaches are all public and free, so even in high season, it is possible to keep costs down even if you are staying in a beachfront hotel. Late spring is a great time to visit Koper beach, Mestna beach, Moon Bay, and the famous seaside resort of Portoroz because the weather is already warm, but the tourists have yet to arrive.
Lake Bled is the most well-known attraction inland from the coast. The lake is just 35 kilometers from Ljubljana, Slovenia's capital, and is one of the country's most beautiful sights. Piran, a medieval town and an ancient fortified village, and Triglav National Park are budget-friendly options for a two-day hike to Mount Triglav.
Conclusion
You can explore and visit these European countries even on a tight budget. You only need to know the best deals, such as the off-season and destinations that offer free entrance or accommodations.