Bingo is one of the world's most famous games. It is well-known as a go-to activity for seniors, but it can be fun for everyone from children to adults alike.
Many people have begun playing it online over the last couple of years rather than in bingo halls. While some people believe this has taken the fun out of the game, others also think it has made things more enjoyable by making it easier to play.
Are you ready to experience the best bingo ever? Bingo Blitz has so much free, cool stuff to keep you entertained! You can learn more about the mechanics of the game, and where to get it next.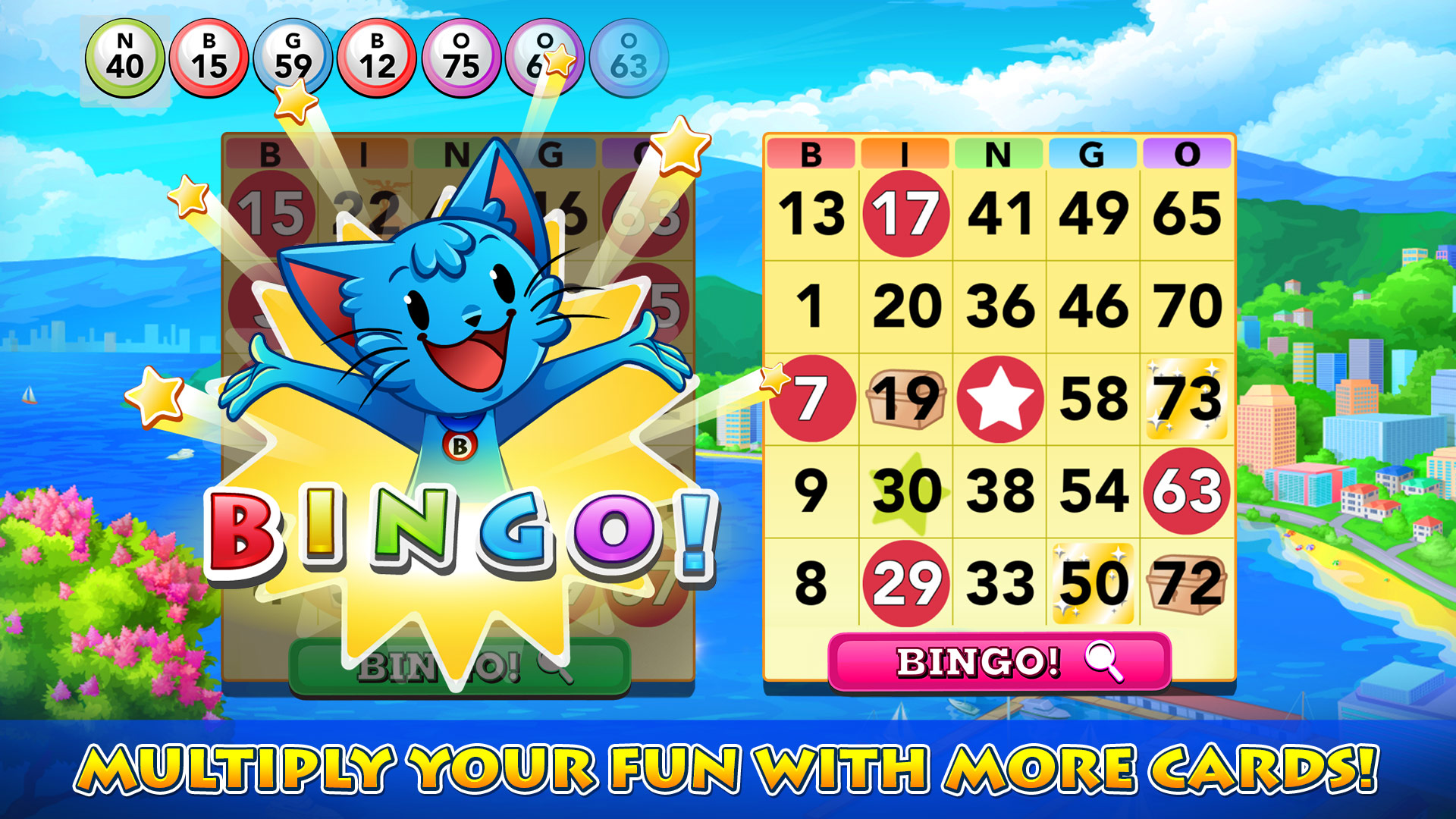 Game Mechanics
Bingo Blitz is a classic, beloved 75 Ball Bingo game along with a variety of other remarkable new ways of playing. Its seasonal themed rooms fill the traditional Bingo game with fun new flavors.
How to Start
Go to the Lobby, choose a City you want to play in, and then click on the Play! button. It'll bring you to a Room in that City with an available table.
Now pick the number of cards you want to buy to start playing in that Room. You can choose to buy up to four cards for a one-round play.
Watching the short tutorial on the LOBBY page is the easiest way to learn how to play it.
How to Play
The main gameplay of Bingo Blitz is identical to that of standard bingo. A Bingo Card consists of 24 numbered spaces and one free space in the center.
The numbers on each card are assigned randomly and are arranged by five rows in five columns with five numbers each.
The numbers are randomly drawn. The last 6 named numbers are shown above your Bingo Cards. You should mark them off your cards as they are called. The Number Display Board monitors all the numbers called in a game.
Your goal is to either mark off all four corners or a line on one of your cards with five numbers in a vertical, horizontal, or diagonal row.
There is a button at the bottom of each card with the word Bingo on it. If you're sure that you have a Bingo, click on the button to claim it. If you declared a Bingo and didn't actually have one, you're going to make a bad call leading to forfeiture of your card.
Bonus Squares
BINGO Blitz cards contain Bonus Squares that award you with additional prizes when you correctly mark them off.
Coin Square – receive extra Coins when marked off
Treasure Square – receive a Treasure Chest when marked off
Instant Win Square – instantly win a Bingo when marked off
Free Spaces – use to complete a Bingo Pattern without needing the marked number called
Collection Item Card – receive the pictured Collection Item if you win a BINGO on the Card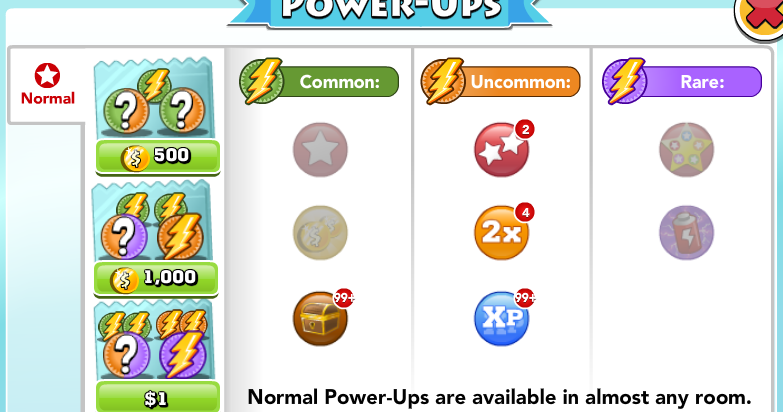 Power-Ups
Bingo Blitz contains Power-Ups that help you get a Bingo. Here are the types of Power-Ups in Bingo Blitz.
Coin Square – adds a Random Coin Square to each of your Current Cards in Play
Single Daub – adds a Random Free Space to each of your Current Cards in Play
Double Daub – adds Two Random Free Spaces to each of your Current Cards in Play
Instant Win* – adds a Random Instant Win Space to each of your Current Cards in Play
Treasure Square* – adds a Random Treasure Square to each of your Current Cards in Play
Double Payout* – doubles your Coin and Credit Winnings for the Current Round
Double XP* – increases your Amount of XP Gained for the Current Round
*These can only be used once per game.
You can get Power-Ups by randomly winning them, buying them in the Store, receiving them as Gifts, or requesting Power-Up Packs from your Teammates.
As you gain XP while playing a Bingo card, you will unlock the ability to use a random Power-Up from your inventory.
If you prefer playing Bingo without the added fun of Power-Ups, you can always play plain ole standard Bingo by selecting the City of Plano.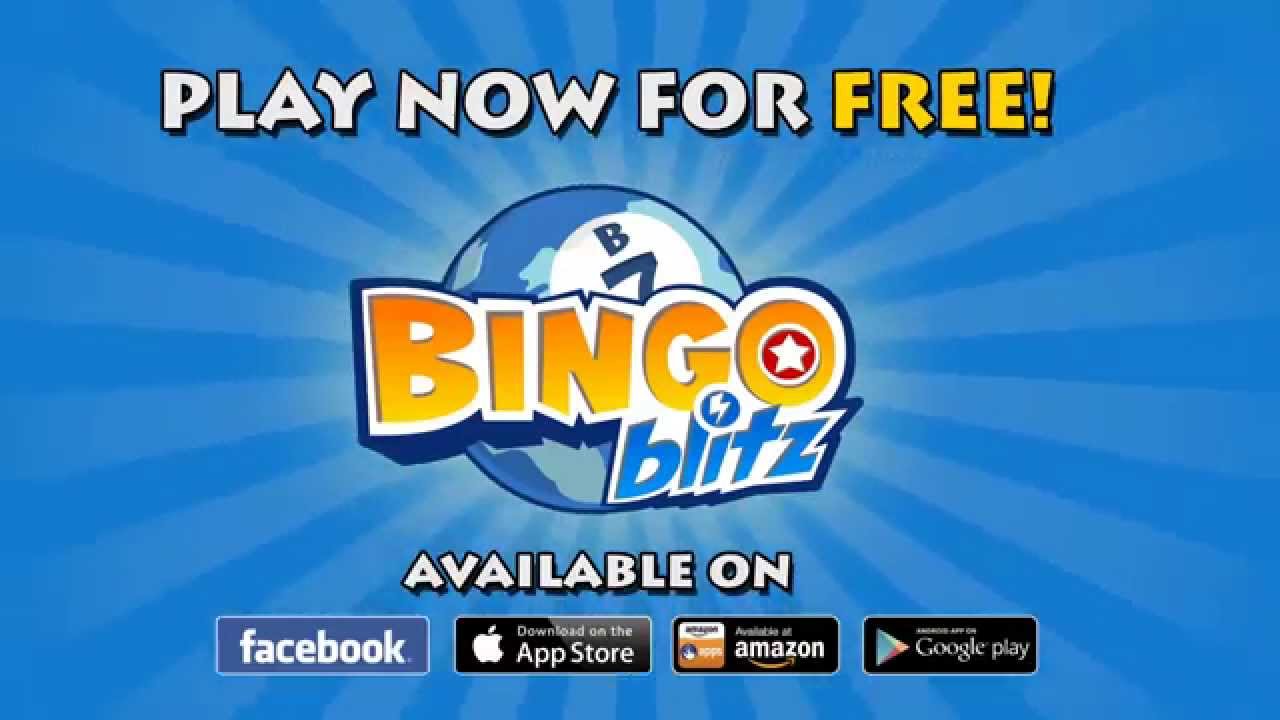 Where to Find it
You can download the Bingo Blitz app at Google Play, App Store, Amazon, and Microsoft for free. It contains optional in-app purchases.
This game is intended for an adult audience (21+) for amusement purposes only.
Conclusion
You can play Bingo Blitz for fun anytime you want, just remember there is no real money involved like there would be if you went to a bingo hall. Bingo Blitz is just a fun, relaxing activity you can participate in from wherever you are.