Mi Flash Tool: The Mi Flash tool is generally developed by the Flash stock Firmware supported by all the Mi Smartphones and Tablets respectively. Either for updating an OS or whenever a user performs flash custom ROMs and like to get back the MIUI, can opt this particular tool.
And what not!!!! It also greatly helps to resolve the issue whenever the mobile gets stuck or hang at Mi logo accordingly. Moreover, if at all your phone gets hard or soft bricked accidentally, can go for this with no second thought.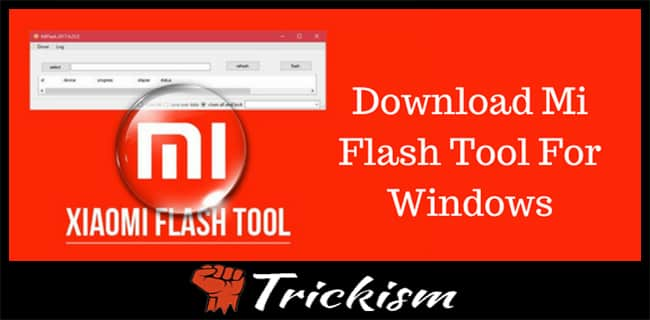 Also, helps to update on regular intervals without causing any kind of trouble while the process is on the flow. Therefore, rather than choosing a third-party or the unknown tool for flashing your particular smartphone, choosing Mi flash tool is the best and perfect choice.
What is a Mi Flash Tool
Mi flash tool is one of the most popular and perfect to the flash firm on all the Mi smartphones respectively. Flashing is all about to improve the device performance higher and higher or bringing high optimization at all the operating system in a more successful way. Even you can get mi account unlock tool from here for free.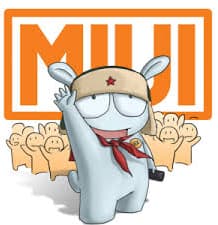 This application acts as a bridge and greatly runs on PC for completing the whole process at all the mi smartphones or tablets without any fail. If in case of getting boot loop also the user can flash stock ROMs directly with the help of this application.
What is Mi Flash tool in simple words?
In short, the stock firmware which consists of various fast boot files can be flashed completely with the help of this particular tool running on either EDL mode or fast boot mode respectively.
Features of Mi Flash Tool
Below we have come with various features involved in it. Looking into those points, one can get a clear idea of what exactly the Mi flash tool is and how it is useful.
Multiple Mi Flash Drivers: Well, choosing the most suitable or compatible enough driver at the right time for your system is the most important for every single user. As a result, Mi flash tool is here. This is designed including various inbuilt drivers like ADB, Qualcomm USB driver, MTP and much more respectively. Therefore, download and use accordingly.
Flashing Options: This tool has come with three options that are very much supportive provided here in the form of bullet lists.
Flash all by means completely wipes the data including internal storage and makes the device stays unlock accordingly.
Flash all except the internal storage. This clears out the complete data except the user's data saved on the mobile. But its lock state varies after completing the whole flashing.
Flash all except data and storage. This wipes the whole data but the bootloader stays lock.
Flash tool Installer: One can say this as easy to use. It comes with various tools like ADB, flash file and drivers respectively. Once all this is done with the download part, get it on PC with no second thought.
Download Mi Flash Tool all Versions Right Here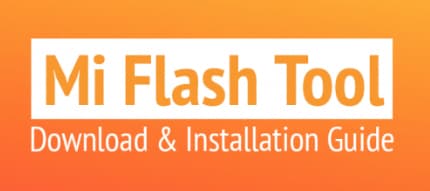 As discussed!!! It is the best flashing tool helps to clear out complete data without facing any kind of trouble. Below we go with multiple download options, pick one that is suitable or compatible enough to your mi smartphone and implement accordingly. Here are the direct links. Get it with a single tap.
Mi Flash Tools Download Links:
Steps to Install Mi Flash Tool
Here let us go through all the steps to install without facing any kind of issues. Follow as provided and implement accordingly for getting this particular tool right away.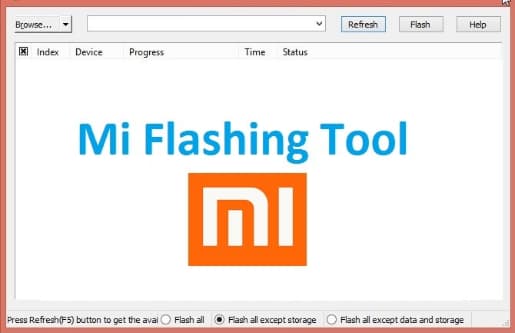 In the first step download xiaomi flash tool from any of the above download link. Once the whole process gets complete, extract all the files to one particular destination folder for easy access.
Now double tap on the file called Miflashsetup.msi and then click on ok to run this installer successfully.
And then at the Mi flash installer window, one has to tap on next.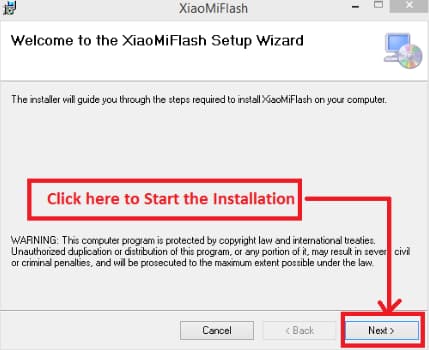 Click on next again by choosing a destination folder.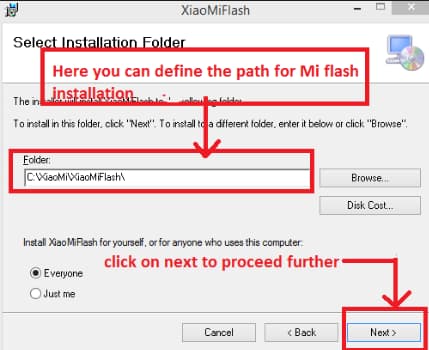 Continue and finally click on confirm.
Once the whole process gets complete click on the end option for closing it.
That's all!!!! As simple as that.
This is all about an installation process. Following are the models that are greatly compatible with Windows Operating System.
Mi Pad model
Redmi 1/ Redmi 1S and Redmi 2
Mi 4s and Mi 5 models
Mi 2/ Mi 3/ Mi 4/ Mi 4i and Mi 4 C
Redmi 1/ Redmi 1S and Redmi 2
Related Articles:
How to Use Mi Flash Tool? [Step by Step Guide]
Till now we have seen the whole download links and installation process. Now it is the time to use this particular tool on all your mi smartphones and on PC with no other doubt.
Moreover, before initiating the process, do not forget to have a backup for not losing any confidential files. Here we go through all the steps and implement accordingly.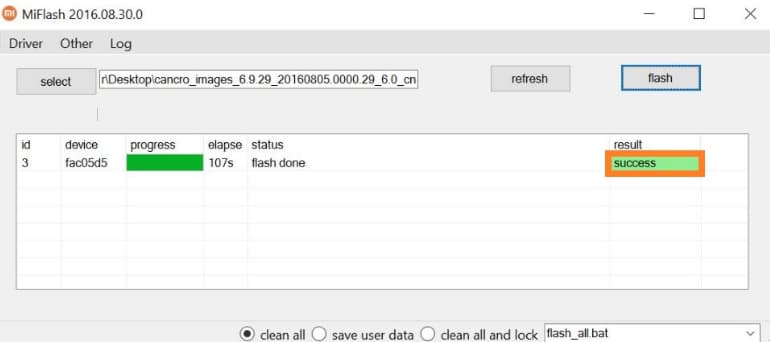 Firstly, download and get the firmware from any of the link given above.
Extract the files successfully to one particular folder.
Navigate to the installation folder and then browse by moving towards the option called tool interface.
And here the user has to attach the ROM file with no other doubt.
Thereafter move to the mi smartphone at Fast boot mode.
Switch off the mobile and now simply hold volume down and power button simultaneously.
After doing so, crosscheck twice whether the device is connected successfully or failed so.
select one among the three flashing options and tap on the flash button available on the top of the window.
Wait for a while till the process gets complete.
Once it is successfully done, reboot it in order to use further.
Well, follow all these steps accordingly and implement with no second thought. If you have any doubts related to the procedure or like to know more related information about Mi flash too, comment down in the below rectangular section.
Closure
As per my guess, the information provided here was completely clear. For any doubts, we are here to help and guide you. If you like the article, share with friends and also on social networking sites. Thank you. Stay in touch with trickism for more interesting tutorials.