Right out of the box, the Apple Watch is fantastic, but to really enjoy it you'll want to install a few apps. The Apple Watch is the best when it comes to third-party apps, from niche sports tracking to wrist-based extensions for traveling, mapping, and productivity apps.
The wearable watch from Apple is a true wonder, and Series 6 is the best yet, but if you don't broaden your horizons a little, you'll never know how useful it can be.
The Apple Watch benefits from a superb collection of applications that deliver an impressive variety of features beyond the normal experience of watchOS. Read on to learn about the best Apple Watch apps.
Citymapper
Citymapper is a must if you are in one of the supported cities, including Paris, San Francisco Bay Area, New York, and London. On public transport, it zeroes in and offers simple, reliable directions on moving from place to place.
You are informed regarding times for upcoming buses, trains or trams, and you can access a list of the stops to be expected on your trip. Complications from Citymapper will place your ETA and directions right on the face of your watch.
The best thing is that it functions with LTE. You won't have any problem navigating your way around if you left your phone back home or at the hotel.
WebMD
With dosage details and the option of being reminded of what you need to take and when you need to take it, WebMD helps you to detail your medication schedules.
This can be in the form of an alert, or you can have it in the center of the display as a Watch face complication, so it's always there. Some prerequisites, like whether you need to take your medication with food or on an empty stomach, can also be reminded to you.
Tiny Armies
A lot of games aren't made for the Apple Watch. And, for a valid reason, because not many game designs particularly tailor themselves in that compact design to the very restricted screen space and interfaces available.
A good exception is Tiny Armies. It's available for the iPhone, but this clever strategy game's incredibly compact and simplistic design really works on the Apple Watch.
Next time you're standing in line and don't want to take out your iPhone, give Tiny Armies a try if you're looking for a nice little distraction. It costs $0.99.
Peloton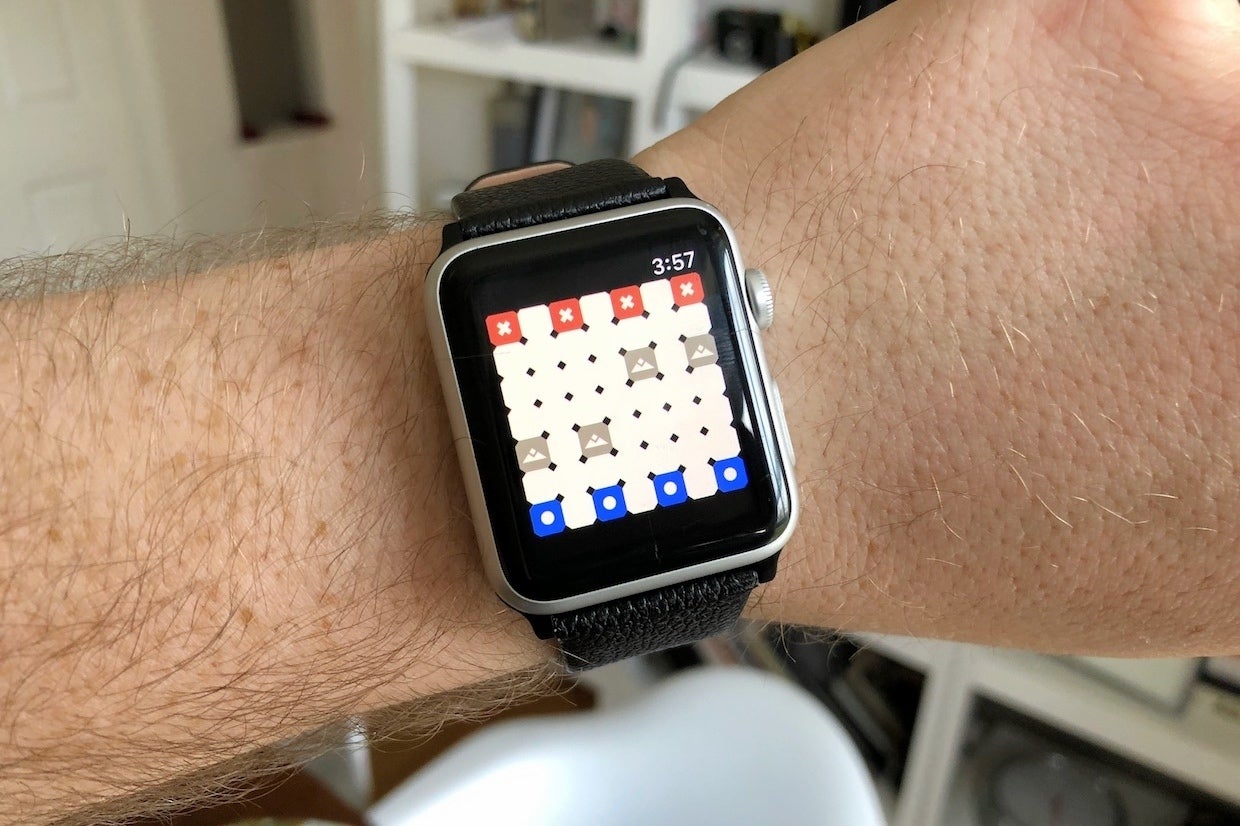 For running, yoga, and high-intensity exercise, it is a fitness helper, and it can even assist you with meditation through its guided learning sessions. To keep you motivated, the Peloton app provides a useful mix of streaming video lessons, progress tracking, and music playback.
The new app adds a particularly interesting functionality: you can now use Chromecast to send the video for that big-screen experience from your iPhone or iPad to compatible TVs, and you can pre-load the video to ensure that during a workout you do not encounter any buffering.
There is far less screen space for the Watch part to deal with, but it does a lot with what it's got. It shows running speed and distance metrics, heart rate monitoring for all forms of workouts, and all the statistics you may like.
To keep your vital statistics up to date, it also integrates with Apple's Health app. The app doesn't just connect to your Apple Watch; you can connect them too if you have Bluetooth-enabled monitors that you prefer.
Conclusion
These are at the top of the list when we think about the Apple Watch applications we simply can't do without. Some of them are free, some of them aren't, but each is worth your while.