Font Style Apps: There are various font style apps available adding advantage to the content we use. Usually, it includes various familiar typefaces like Helvetica. Perhaps, look alike very much pretty and attractive enough to grasp the interest of a single user without fail.
Arial is the safest comparatively. In order to change simply follow by copying ttf font files -> open go launcher-> finding the tools and tap on preferences icon respectively. Now simply scroll down to personalization and click on the font to be used.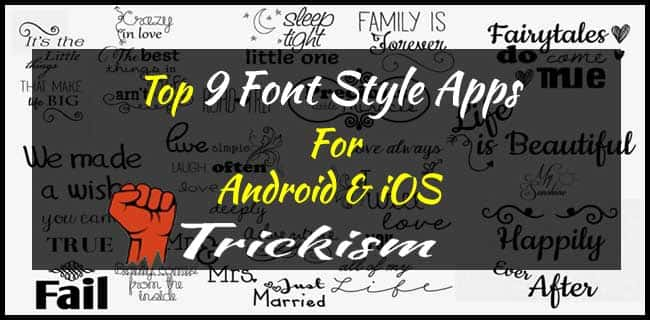 Now finally, select the respective font and click on it which you are very much likely to use. Try out if you are interested with best ai apps available here that totally explore how important it is. Below fonts were greatly used either professionally or personally very well.
Best Font Style Apps
To get and implement best fonts online, choose Arial or courier or Verdana without a second thought. Usually, at the 10-point size, the user chooses Verdana. And at the 12-point size, choose Arial and times new roman were greatly preferred. Let's start with some more interesting font style apps in clear and better understandable format.
Stylish fonts
3D Magic Fonts
HiFont
TextSwag
Font Manager
Cool Fonts
Font Maker
AnyFont
iFont
Perhaps, the user has a great chance of selecting a respective font when you like to write something on your respective photo. This is usually done on photo editing apps like how we add text in the best cartoon yourself apps or best 360 camera apps for iPhone respectively. Let us start accessing various fonts updated and greatly preferable.
Stylish fonts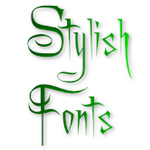 Stylist fonts are one among best font style apps supported by the Android operating system. It has developed with lots of innovative and attractive fonts respectively. Supports the features like an instant preview of fonts, simple user interface, lightweight, setting and much more comparatively.
Very much compatible and can change the respective font in display available at settings without fail. Allows to custom the fonts and can make use of it successfully. Changing fonts might not take much time and it is highly rated preferred by the various individuals.

3D Magic Fonts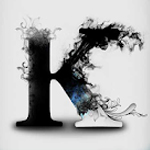 This help to create 3D Post enabling flying text with amazing HD pictures. Also, consists of 3D text writing with various fancy writing styles. Through gradient operate, one can mix 3D stickers with greater effects on the photos respectively. These can be applied when you like to use filters, color effects, pic effects, add texture and much more.
Moreover, it produces the respective novel photography and can create the 3D logo style successfully. Highly rated and greatly preferable to millions of users. Therefore the user can generate various text on respective photos using color text, add and beautify it attracting various individuals. Stickers it has consisted of a different style, form and available for free.

HiFont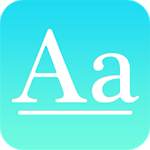 There are hundreds of font style available and the user can create various interesting and attractive without any fail. It is highly rated and compatible enough comparatively. One can preview the font before you get it at any cost. For instance, if it gets fail to install, simply perform restart and get the most stylish fonts on your device.
Has various stylish and cool Animoji fonts in various types and can be greatly applied. Integrated with various fonts and can change on the basis of the user's mood. All these were available for free for both personal and commercial purpose. Most of the times can use Unicode without fail. As a result, it is well preferable.

TextSwag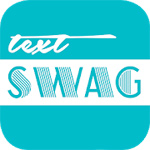 The TextSwag has an amazing feature helps in turning up the words into beautiful photo text designs automagically. However, the user can create the most interesting text layouts that take for a while. Can make their own stylish quotes, designing with most beautiful graphics, make announcements and much more were greatly possible.
It includes hundreds of captions, amazing color combinations, sharing various designs on social networking sites like Instagram, Twitter, Facebook and much more. In order to use, choose the picture and edit the text by selecting one of the styles. Also, if in case, the user is not likely related to specific design, can pick another option without any fail. As simple as that!!!!!!

Font Manager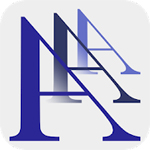 The font manager is one among various font style apps supported by both Android and iOS respectively. This is considered as one of the best emoji keyboards. Moreover, any of the users can view various fonts available in the device very well. These can be viewed and extract successfully.
Perhaps, supports the font styles like word processing apps and highly rated preferred by millions of users. Bugs are greatly fixed and compatible enough to use it with Android operating system or iOS very well.

Cool Fonts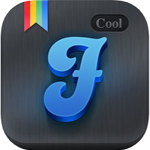 Probably, the app helps to discover it as a custom keyboard supported by iOS. Consists of various themes and different fonts respectively. Millions of people choose to access on their device with no second thought. Enjoy all the best fonts that includes bold, italic, comic and much more.
All these fonts can be accessed anywhere either through the normal messaging app or with the help of social networking sites like WhatsApp, Snapchat and much more. It greatly works and gets it right now to have a wonderful experience with it.

Recommended Articles:
iFont Maker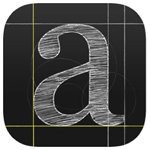 An iFont Maker is one among various font style apps that create text with unique style in several minutes. It is considered as world's first editor and can be done with the help of your fingers very well. The user can make fun and create their own font when nothing is possible.
However, supports all the devices like the system, iPad, iPhone, and iPad pro too without any restrictions. Has greater stability and documents were closed very much fast comparatively. Also, imports SVG files without any error encounters at the on-going process. Therefore, get the app and enjoy all the features very well.

AnyFont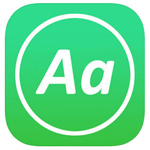 AnyFont is an easy and well-preferred application by various individuals. It is compatible enough with the word, excel and also the powerpoint respectively. One can install the additional font in terms of TrueType font in the respective iPhone or iPad successfully. All the fonts can be used very well in other apps like powerpoint, pages, keynote and much more.
It is very much easy to use and help the user to understand in detail. Adds the single or multiple fonts as a ZIP file respectively. Perhaps, one can preview the Anyfont's storage successfully. Featured with various lists of all the installed fonts available on the device very well. However, supports 3D touch respectively. Moreover, few fonts using Asian characters were not greatly supported. Greater optimizations and bug fixing is well done.

iFont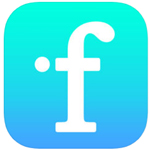 The iFont usually let the user install their own custom fonts like pages or Microsoft word well. One can compare different fonts and weights, providing detailed information about each typeface supported by the respective device. Has the ability for sending messages implementing in different fonts as images and tools for all the professionals.
Moreover, includes a wide variety of features and make you install and view the various typefaces. Custom fonts, font downloads, notepad, waterfall, zoom, technical information and much more were taken appropriate care at the time of usage. It is purely optimized and gets a wonderful experience that includes a bulk of keyboard shortcuts very well.

Final Words
I hope you are cleared enough of dealing with various applications provided above. To learn more font style apps or to get an interesting and attractive application, can contact us. If you like the article, share with friends and also on social networking sites. Moreover, for any doubts, can simply drop down in the below rectangular section. Thank you. Be in touch with trickism for more interesting tutorials.