Europe is not just one of the biggest continents in the world, but it is one of the most interesting as well. Europe has a great history, diverse cultures, and so much to see that you can spend a good chunk of your life exploring this continent and still not feel like you have done everything.
The whole continent is interconnected and easy to travel around. However, there are certain issues you may come across during your journey. So what are the essential pieces of advice you need to go by to have the best experience possible? Below are seven great tricks to use during a trip to Europe.
Check Visa Requirements
The thought of traveling to Europe is like something out of a dream. The only thing better than planning your trip is actually getting there, but nothing is worse than starting your vacation by being denied entry at the border because you don't meet the visa requirements.
Regardless of your citizenship and if you need a visa or not to travel to Europe, this is still the first factor that you should investigate in your planning. Make sure to check for the specific visa requirements for the country where you want to travel at least 30 days before your trip, as it may change at any time.
For example, US citizens may enter the UK without a visa for tourism and business reasons for up to six months, but citizens of Egypt need to submit at least 11 documents for consideration. Some visas are also either given through an online portal or physically, so check out how you need to apply for one.
Create a Budget
Money makes the world go round, and if you're travelling to Europe, it will definitely make your trip go a whole lot smoother. So while you may want to spend all your hard-earned money on exotic foods and lavish shopping, it's important that you create a budget for your trip.
Before you book any trip, you should scrutinize your entire itinerary to make sure that it matches your available funds. Consider every activity you wish to partake in, the number of days of the trip, your modes of transportation, how many people are going on the trip, and, ultimately, how much you are comfortable spending overall.
One trick you may apply with budgeting for travel is always to consider airfare, as there are a lot of budget carriers offering even cheaper rates than train travel. Try to get the best deals on accommodation, dining, and travel. An Airbnb may also be a cheaper option than hotel accommodations.
Get Early Reservations
As a traveler, you want to make your reservations well in advance so that you can save money and have an incredible time on your trip. The same rule applies to flights, trains, and other modes of transportation. The earlier you make your reservations, the more discounts that you could potentially get.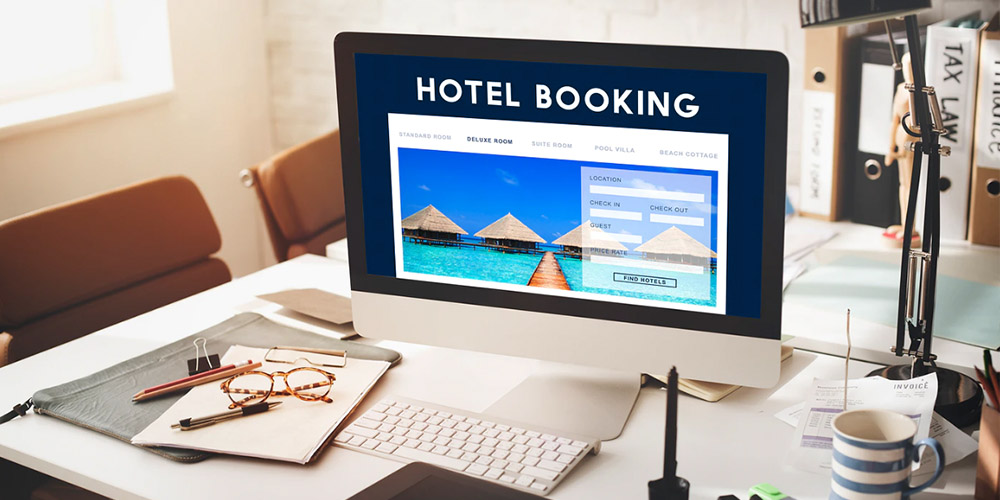 Early reservations don't just assure you of a spot for your accommodation and transport needs but also help you get the best prices in the market. This is because you have sellers giving you the best prices due to scarcity of buyers before the on-season starts, and loads of buyers start flooding the market.
Getting early reservations also applies to public tours, as many other tourists also use these services to get the most out of their holiday travel experience. Overall, making your reservations about two months in advance of your trip offers you the best experience in terms of price and convenience.
Explore One City at a Time
With over 800 cities and 160 cultural identities spread across 44 countries, Europe is definitely a destination ripe for unending exploration. Nothing beats a memorable travel experience where you make friends and explore local cultures to their depth.
However, deciding to travel around Europe to see every landmark destination you have heard about is not a good idea. This is because you will probably spend more time driving or standing in line for travel tickets than actually creating awesome memories.
Of course, if you have a full year to spend on European travel, then exploring multiple cities is a possibility. However, for individuals that wish to spend days, two weeks, or just a month, it's better to have a comprehensive experience in a single country or two at a time.
Explore Your Means of Transportation
European public transportation is easy to use and affordable. You can take a bus, tram, or ferry across major cities like Paris, Barcelona, and Berlin, or even hop on a train from one country to another. There are also plenty of private taxis to get around as well.
Before heading to your destination country or city, be sure to research all the means of transportation available to you and put the one you are most comfortable with in your itinerary. The quality of most European public transportation systems, is high as they are the most efficient in the world. Some countries such as Luxembourg offer their transportation service free of charge.
If you're up for a bit of adventure, there are many other ways to get around Europe on a budget. For example, you can rent bicycles and scooters, or get around in a car rental. You can also opt for car-sharing programs that allow travelers to share the cost of driving with other tourists.
Travel by Train
Train travel is the most comprehensively available transport across all European transport systems. You have high-speed, night, scenic, local, and even international trains that allow you to travel between multiple European countries. Therefore, whenever you wish to book tickets for transportation, always consider train travel before anything else.
Of course, if another means of transport allows you to save costs on a tight budget, then you may consider it. However, for the most convenient experience, railways travel is the best. If you intend to travel in Europe across multiple countries, study the transport rules of each of these countries, so you don't run into trouble.
While booking your train tickets, you want to always get them in person at the train station rather than at third-party retail sites. This ensures that your tickets are always valid and you don't face any fines.
Always Carry Some Extra Cash
The use of credit cards during foreign travel within Europe comes with certain issues. One of the most popular is your credit card company putting your card on hold when it notices activity on the card in another country.
Although many credit card companies allow you to use their products across multiple jurisdictions worldwide, this is a problem that persists. To avoid getting stuck, inform your credit card company about your travels by providing them with information on everywhere you are headed on your journey.
Additionally, carry some extra cash in case of any hiccups with your cards. Some shops or restaurants may not accept credit card payments, so carrying extra cash helps you avoid sticky or embarrassing situations.
Learn About the Destination's Local Currency
The Euro is the default currency for many European countries. Still, many people don't know that only 19 out of 44 countries use it as an official legal tender. Some of the countries that use the Euro include Germany, France, Spain, and The Netherlands.
Countries that use their own currency including the UK, Hungary, Croatia, and the Scandinavian countries, among others. Do research on this before going on your trip. You don't want to have only Euros and then realize you need some Swedish Krona while visiting Sweden.
An additional tip about getting the right foreign currencies is to make the bulk of your conversions before you make your trip. Converting through your bank ahead of your trip offers you the cheapest rates, as currency exchange booths at airports usually charge up to 15%. For security reasons, you should also avoid carrying all this cash everywhere you go.
Extra Tips to Apply on Your Journey
The best way to truly enjoy your European trip is by knowing how to pack in a way that stays within the bounds of light travel. Light luggage will let you move around more easily while you are on your trips, especially if you are planning to take public transportation or walk through a busy area.
Read about the cities you visit or choose to utilize free walking tours, Uber tours, and bus tours to learn more about the cultural environment. Visit museums and shop at markets to save costs and explore local recipes. While you're not required to learn a foreign language to visit Europe, it'll make your trip a lot more enjoyable if you do.
Also, it may be a good idea to acquire an international driver's license for those countries that require it. Lastly and most importantly, make sure you take out travel insurance and travel medical insurance to have coverage abroad in case anything happens.
Conclusion
Traveling around Europe is one of the best experiences you may have in your lifetime. The continent has it all, and offers you fantastic tourist sights and the most efficient interstate transport facilities. These tricks will help to make your European travel more enjoyable.
References
travel in Europe – These Are the Best Cheap Places to Travel in Europe – Trickism