As businesses begin to implement digital marketing and integrate eCommerce into their business strategies, it is crucial to have an online store builder that has all you need.
You must build a website or online shop to list your items, accept orders, and set up payment systems before selling your goods online. These days, with only a few taps, almost every business owner prefers to start an online shop.
Online store-builder Shopify enables the easy creation of a website for any entrepreneur. It aids in the effortless sale and management of online goods. You can build your first Shopify website by following the tips below.
Build your Brand
Before you start, you need to build your brand. That will include creating a business name and logo as it dictates the next steps.
Find a name that suits your business concept, then generate a logo that will make your business unforgettable and stand out from the competition.
Create a business name
Shopify has a company name generator that allows users to create a business name and claim the domain in minutes. Just click 'start' on the homepage, then 'branding,' and it will take you to the generator of the shop name.
You can characterize your brand in a single word and instantly add it to the generator to immediately check for domain availability.
Make a Logo
You can create beautiful logos in seconds with Hatchful, their basic logo-maker. Select 'Get Started,' and you'll be asked to pick your business space (e.g., apparel, fitness, beauty) to generate better designs.
This will then require your preferences for visual design, like creative or elegant. The final touches will be to insert the business name and slogan and tell them where to use the logo.
It will produce several logo choices that can be further modified to match your own taste. You can also have another logo at any time.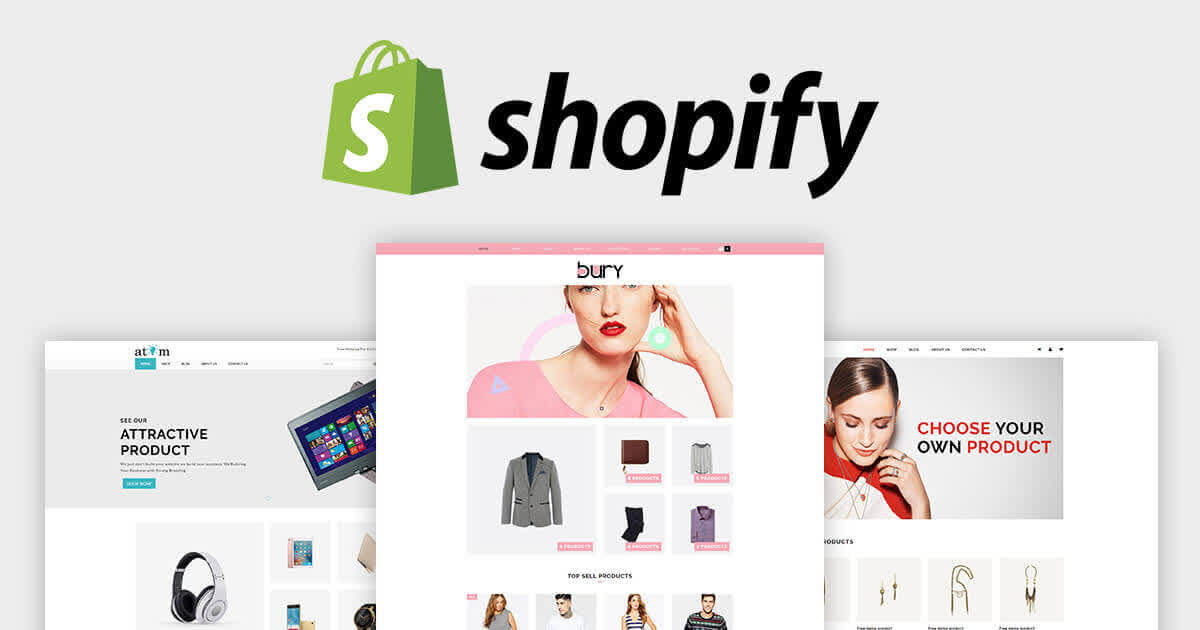 Build your Online Presence
It is necessary to put your brand to work after creating it by cultivating customer loyalty and spreading your social business. You can get a custom web address with Shopify, download free stock pictures, and expand your brand.
Register Your Domain Name
You can register your domain name without much configuration through Shopify because their automated setup makes it simple.
You can find the perfect domain name, which will give your business credibility and help you rank higher in search engines. Your customer will recognize your brand with this and come to find your company.
Personalize Your Website
You can personalize your website with free and high-resolution images using its Burst feature. Type in the search bar description of the photo you need. It will provide pictures for your website and commercial use.
Boost Awareness and Sales
Stimulate awareness and run social media ad campaigns with your first virtual employee named Kit, for free. Through managing the ads, it increases revenue and builds visibility.
It organizes highly targeted social ad campaigns, sends personalized e-mails to your customers and incorporates popular applications that you use.
Build your Store
Now, it's time to make your idea alive with the right retail tools, Shopify offers features that allow you to find items to sell, pick a store theme, and sell anywhere you want.
Find Products to Sell
You won't have to think about shipping, packaging, and maintaining inventory with Oberlo. To start selling in an instant, it lets you find and add items to your Shopify shop.
If you sell something and order it on Oberlo, you will never have to pack or send the items, because it will do it for you.
Choose a Store Theme
It has a range of free and paid themes that you can discover to achieve your store's perfect look and atmosphere.
You can look for inspiration, explore other styles, and begin by browsing themes by industry or design to create your brand.
Sell Anywhere
You can make sales in person and on the go with Shopify POS hardware. You can click 'Request Information' on their POS webpage to get to know the most versatile POS for unifying in-store and online sales.
Conclusion
You can create an eCommerce web site via Shopify regardless of what business you are in. You can find clients, boost sales, and handle your day-to-day tasks with its powerful tools.