If you want to know what the future is like in 2552, Halo Reach is going to show you. The popular franchise and first-person shooter game has one of the best single-player campaigns out there. It also has a great multiplayer package.
Fans may not know the history well, but Reach pioneered many of the gameplay elements of the franchise. Although it has been known for its intense online multiplayer since the release of Halo 2, Reach has a ton of other features.
But perhaps the new Halo Reach PC release might have you curious about how to play it online with your friends. Continue reading to learn more about the game and how to play it online in detail.
What is Halo Reach?
Halo Reach is a first-person video shooter game based in the Halo universe, and a direct prequel to Halo: Combat Evolved, illustrating the Fall of Reach.
It was created by Bungie, LLC. and released for the Xbox 360 only by Microsoft Game Studios. It was unveiled during Microsoft's Media Briefing at E3 2009, by Joseph Staten.
Reach was released in North America, Europe, Australia, Brazil, and Asia on September 14, 2010, except for Japan, whose launch was one day later.
Reach grossed over $200 million on the first day of release, surpassing the $170 million record of Halo 3. Halo Reach is part of PC and Xbox One's Master Chief Collection revealed at E3 2019 and released on December 3, 2019.
Halo Reach Storyline
Halo Reach is set in the year 2552, during the Covenant invasion of the Human colony world Reach, known as the UNSC's primary military center.
The game features Noble Team, one SPARTAN-II six-man special operations unit, and five SPARTAN-III commandos.
The player takes on the team's latest member, SPARTAN-B312, or "Noble Six" and will defend Reach against the Covenant forces' hands to prevent its eventual demise.
The players will visit different locations on and above the planet Reach throughout the campaign and come into contact with indigenous creatures, including the Moa and Gúta.
How to Play Halo Reach Online
The options are somewhat kept hidden for this, particularly on the PC edition. This can vary depending on the platform on which you acquired the game.
Steam is more inclusive with its online services, enabling you to invite players into your game using the Steam app.
If you've got the game through Microsoft Store or Game Pass Ultimate, you'll get hooked to Xbox Live instead. Bear that in mind with the following tips, since on Steam, they may differ a little.
Directions
Players desiring to play with friends must select My Game Session option at the top right of the screen. You will see two options there.
You can set up your session to enable your friends to see you or set it to invite only. Below that is where you are actually sending the invitations to bring other players into your game session.
Select Invite Friends, and you will be brought to Xbox Live, where you can see your friends listed. Invite them to join you, and they'll get prompted. You just pick whatever you want to play from there.
You can either select the co-op play campaign or head for Multiplayer for online versus action. Whichever way you go, those are the steps to play Halo Reach online with friends.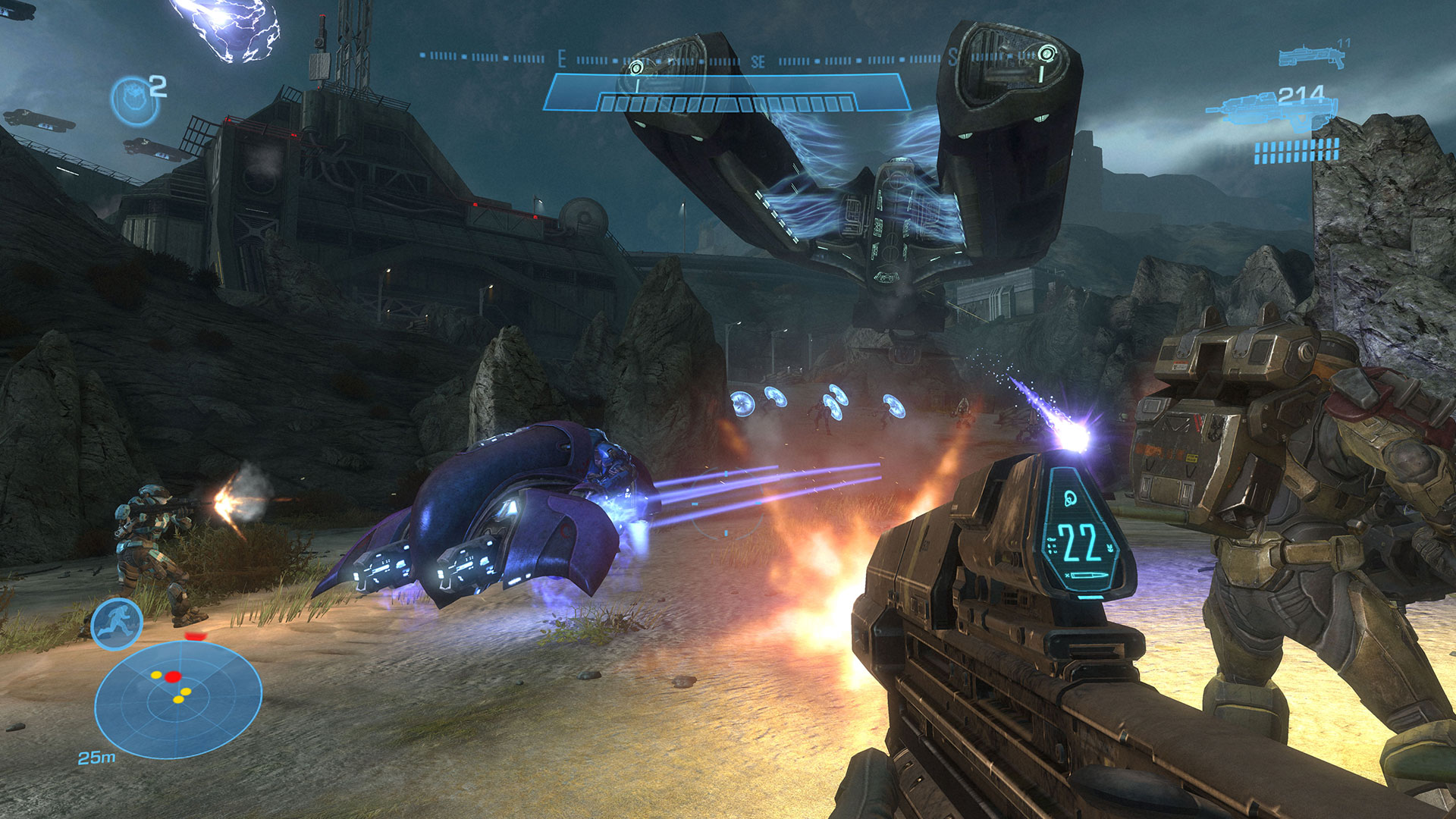 Bottom Line
Halo Reach has come to PC, and it is incredible. Due to Xbox exclusivity, lots of players never had the opportunity to experience Bungie's last Halo game.
Halo Reach is currently available on both the Steam and Windows 10 stores, which makes it a consumer-friendly choice for all you true gamers out there.