It's now possible to do your banking transactions right from the comfort of your bedroom. Are you thinking of how cool that is? The Citibank app helps you keep tabs on your bank account. You only need an internet connection, a smartphone, and this app to manage your finances anytime, anywhere.
The Citibank app is a free banking app that allows you to do everything on the go. You can access your account information and make transactions, track your spending, transfer funds between accounts, and more. Use it to transform your finances and simplify your life!
To help you make the most out of the app, as I did, I have broken up this information into bite-sized chunks that you can quickly grasp. So let's dive right into it!
What Is the Citi Mobile App?
Bank Is Easier with These Financial Management Features
Your Digital Financial Security
Using Zelle with Citi Mobile
Advantages of Using the Citibank App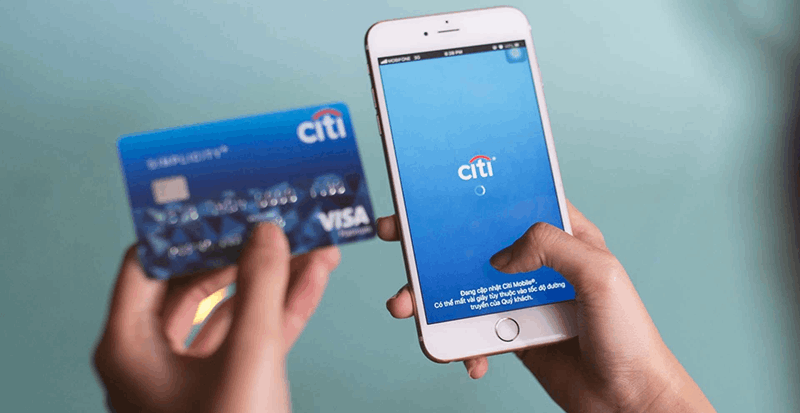 What Is the Citi Mobile App?
Citi Mobile is the official mobile banking application of Citibank, using which customers can carry out financial transactions. With your account information at your fingertips, you can pay bills, deposit checks and view recent transactions.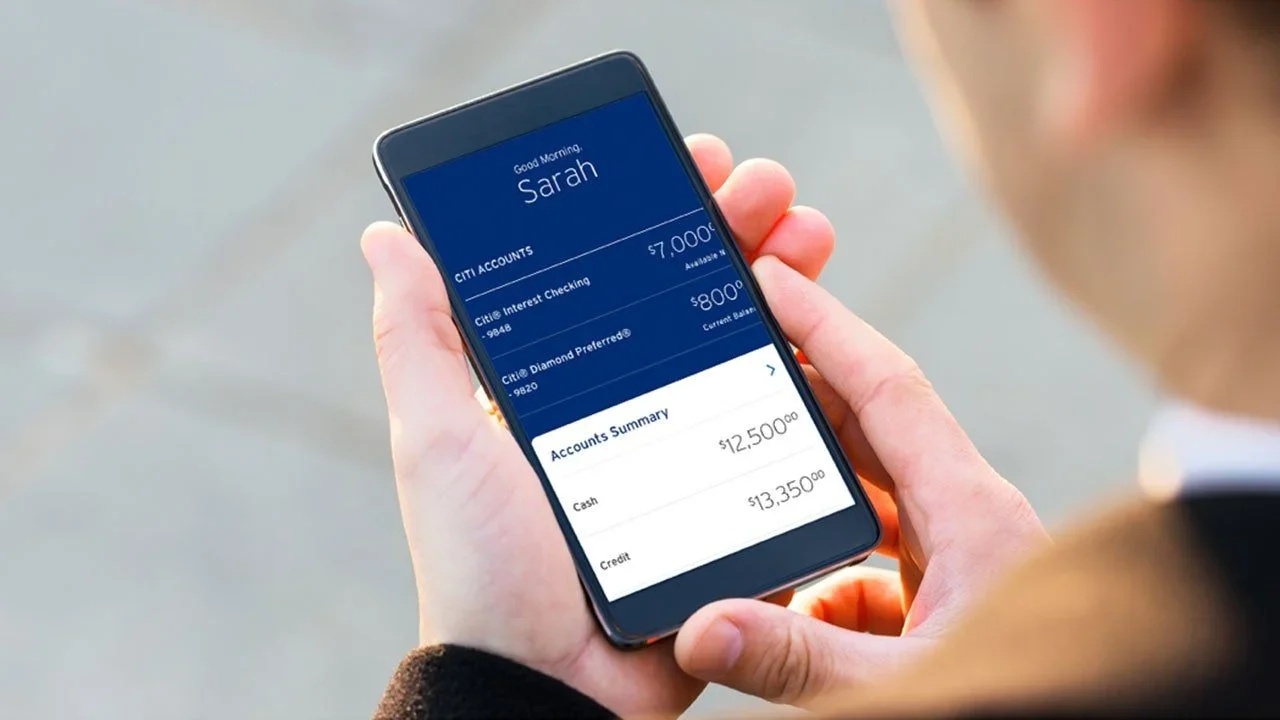 Citibank is committed to delivering the best possible experience through every communication channel. The app provides users with streamlined navigation, which moves you from section to section without hassle.
First launched in September 2011, the app is one of the best in the market. It has undergone several updates to ensure that it provides all customers with a pleasurable experience, whether you are surfing the internet banking site or interacting directly with your account.
Aside from the mobile app, customers can use the internet banking service on their website, an ATM, or visit a nearby Citi branch.
About Commercial Citibank
Citibank is a commercial bank in the United States owned by the financial services multinational CitiGroup. They deliver a complete suite of consumer financial services, including lending, deposit products, wealth management, and payment services to clients worldwide.
Citibank customers are eligible for high-interest credit cards, mortgages, and an array of other products, including personal loans, investment management, and insurance products.
If you are interested in opening an account with Citibank, you can do so in several ways. You can visit their branch or use the mobile app. If you prefer to open your account online, use their simple application form for a seamless process. Aside from these, new customers are welcome to apply online for a Citibank account.
Banking Is Easier with These Financial Management Features
The purpose of banking apps is to help you bank seamlessly without needing to go to the bank. Citibank does this with its mobile application. It makes your bank accounts and financial transactions across all your accounts easier to manage.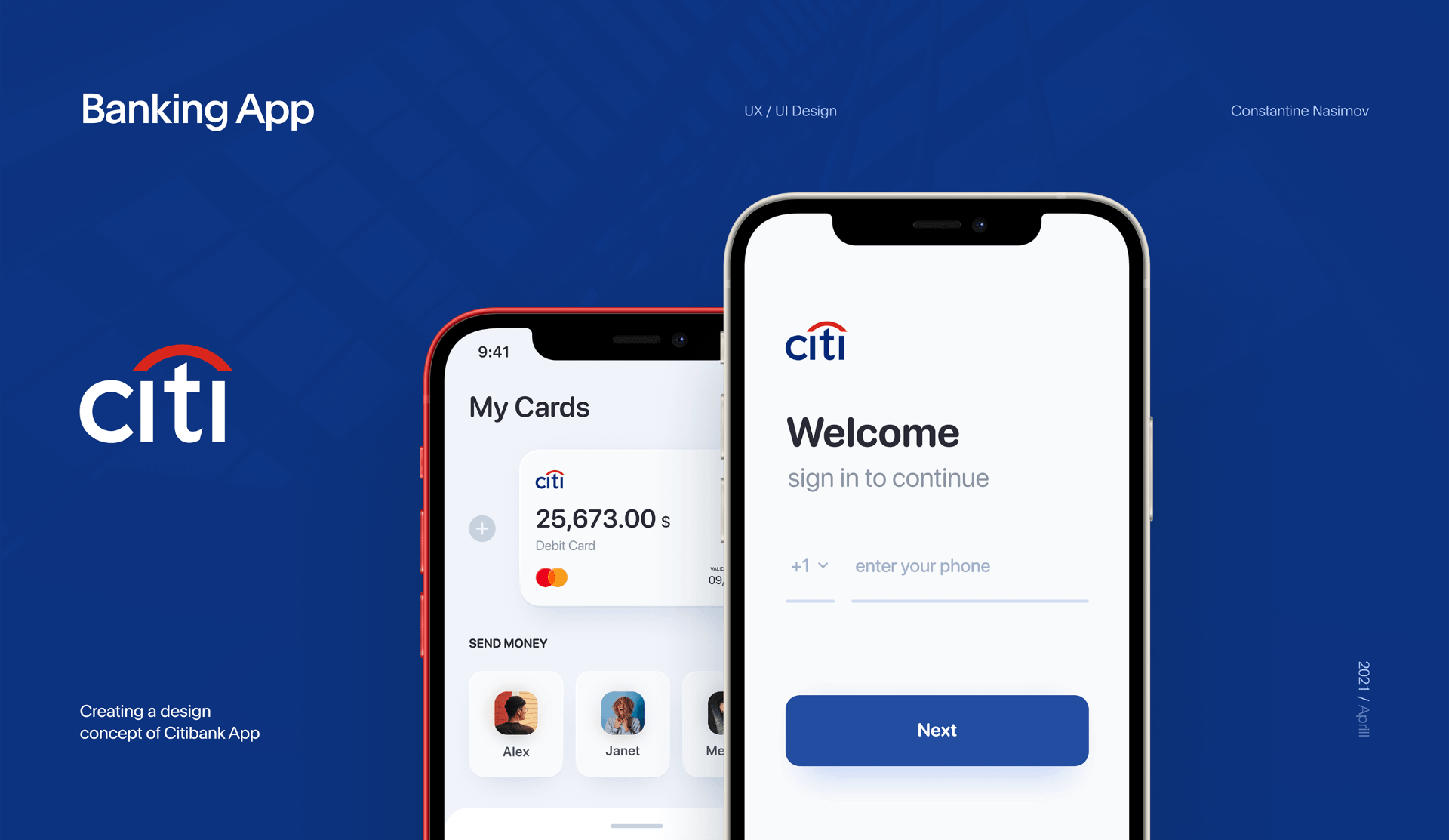 The account control feature helps customers like myself keep track of expenses across several accounts and bank cards. In addition, you'll enjoy using the Citi mobile app if you're big on managing your finances and reviewing expenditure and income.
In addition to financial management, the app eases bill payments. You'll be able to pay your bills and view recurring payments in one place. So you wouldn't forget to fulfill a financial commitment or be surprised when an automated bill payment goes through.
Also, the mobile banking app eliminates the need to visit the bank only to change how and when you receive transaction alerts. Using the app, I can set what alerts I want, when I want them and how I would like to receive them.
Credit Card Management
For some banks, using their credit card means you'll need to download another app besides your mobile banking app. For example, customers who have a credit card with Citibank don't need an additional mobile application to manage credit card transactions.
From the app, you're able to view and manage your credit cards. If there's a problem with any credit card transaction I initiate, I can dispute that transaction within the app and follow up on its status. For me, that makes the app an even more appealing option.
Credit card customers can also view their FICO score at any time and for free. Some other banks charge for viewing your score, but Citibank doesn't, which helps their customers manage their credit score.
Your Digital Financial Security
Internet banking comes with the need to keep your funds and information secure. With the Citibank app, you're provided with security measures to keep your funds safe. The app requires your password and fingerprint or facial id authentication.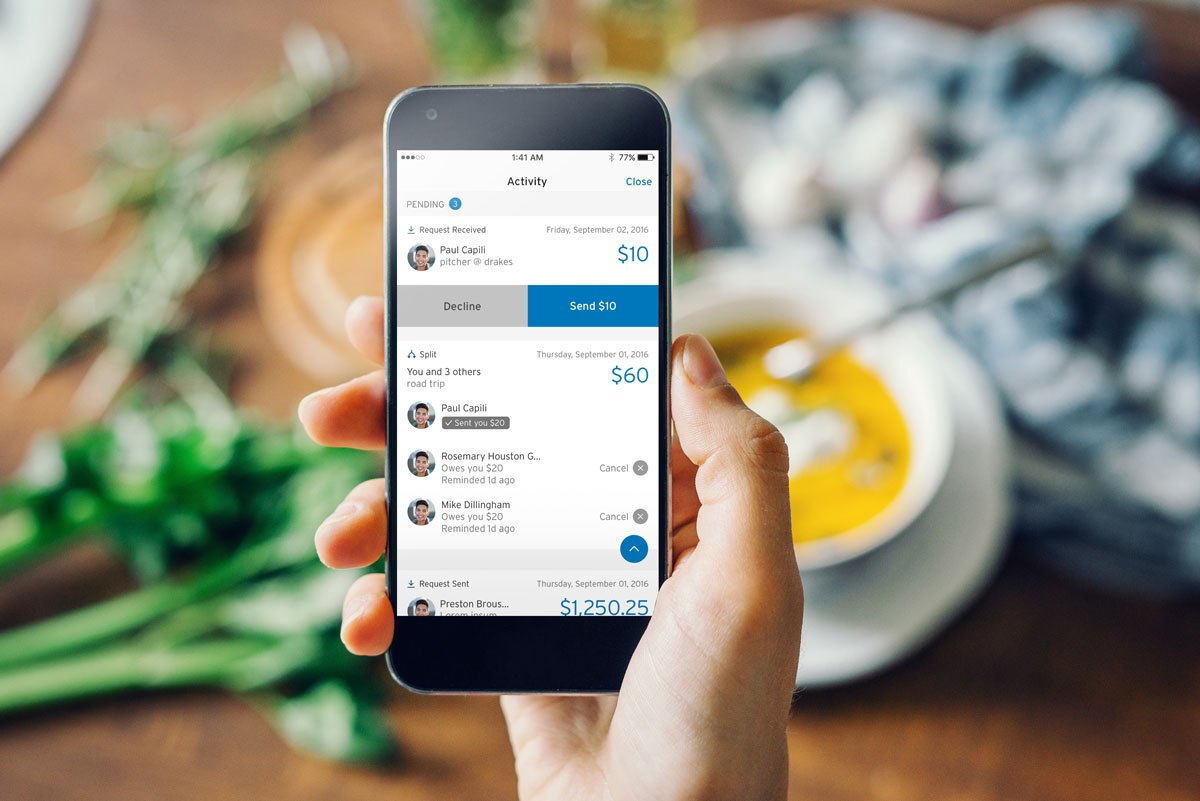 That way, if your phone gets stolen, it'll be harder for the thief or anyone else to access your Citibank app, further protecting your funds. Speaking of things that get stolen, customers can control their credit or debit card's usability right from the app.
If you lose any of your cards or they get stolen or compromised, customers can reset their card pins, report the stolen or missing card or disable it. If you're sure, the card wasn't stolen and is just sitting somewhere, lock the card from the app and unlock it later when you've found it.
In addition, requesting a new credit or debit card through the app is super convenient. Once you discover your card is missing, stolen, or compromised, a user can request a replacement while having the previous card locked, rendering it unusable for anyone who finds it.
What Should You Know About Data Collection and Privacy?
Before downloading the Citibank mobile app, there are a few things you should be aware of regarding your data and privacy. The first is that the bank collects bio-data such as name, phone number, email address, IP address, cookie ID, geolocation data, etc.
They also track how you use the app and what actions you took while logged in. It's important to note here that the information or data collected is for your protection and that of the bank. If you don't want your information collected or deleted, send an email to customer care.
It'll help in cases where there might be suspicions of fraudulent activities, improving services, providing better customer service tailored to you, and better account management. They also collect your data to help tailor the marketing information their third-party affiliates offer.
Using Zelle with Citi Mobile
Zelle is a way for consumers and small businesses to send, receive, and request money within the United States using the recipient's US number or email address. Zelle has its mobile app, but the Citi app links to Zelle, helping you do more with just one app.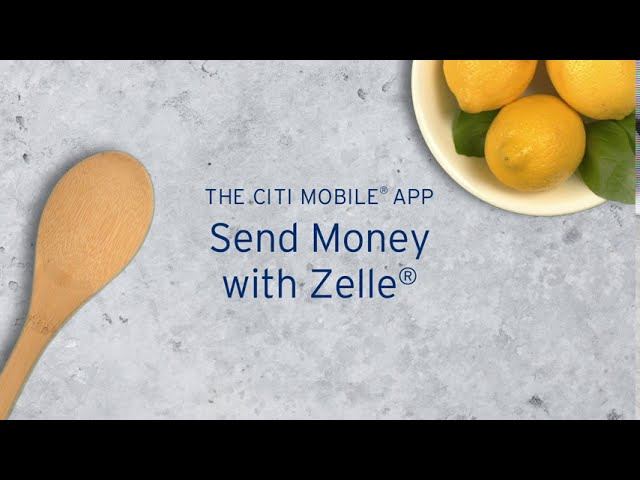 With Zelle connected to my Citibank app, I can transact with people without needing their bank account details. As long as they're registered on Zelle with that mobile number, I'm free to transact as if I had their bank account details.
If you're splitting expenses with friends or a spouse, Zelle helps you request payment from up to nine people with the "split" feature. Unfortunately, that feature is for consumer customers only and doesn't include small businesses.
How to Download the Citibank App
To download the Citibank mobile app, visit the Google Playstore or Apple store and search for Citi Mobile. There are several Citibank apps on both stores, so check the search results before installing the app.
The right app has Citibank N.A. listed as the owner with the signature Citi logo and orange curve at the top of the image. It has a 4.7-star rating on the Google App Store and 4.9 on the Apple Store, which is a good rating for such a sensitive app.
Alternatively, click on the Citi Mobile link for Android or iOS devices and go straight to the application page to download the app and start making financial transactions.
Advantages of Using the Citibank App
The first advantage of using the Citibank mobile app is the time it saves you from leaving your house to join a queue at the bank. From the comfort of your home, the bank helps you run transactions like depositing checks, transferring cash, checking your balance, and more.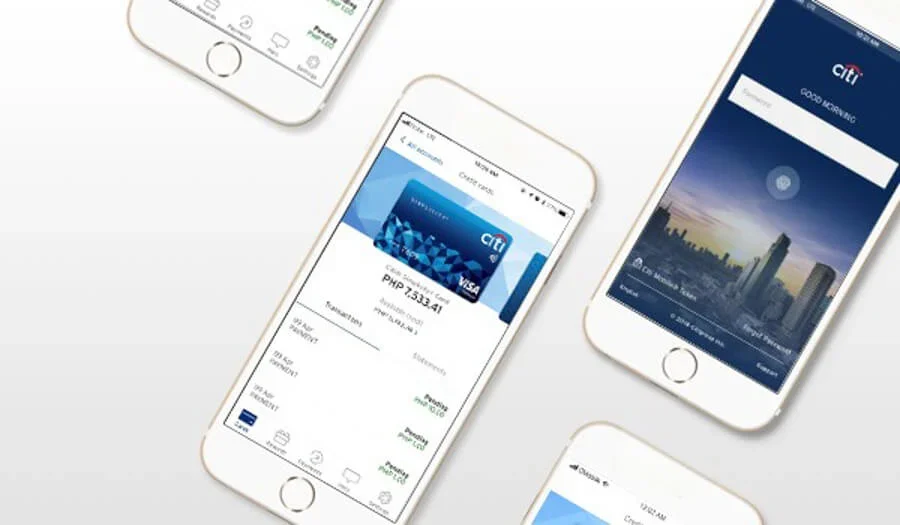 The app also makes your financial life easier to manage. With enough updated information at your fingertips, you can make informed financial decisions anytime.
For example, you'll know where your money has been going with transaction history and whether making fewer credit card purchases is suitable for your current FICO score.
Years ago, you couldn't do any of these without calling your account manager, the bank, or going there yourself. Now, you only need to press a few buttons to report a stolen card and request a new one.
Downturns You Might Experience
Every technology comes with its disadvantages and setbacks. For example, upon downloading the app, you might experience technical difficulties or bugs that impede your experience with the app.
Customers may face issues concerning logging in and making transactions, and sometimes, you may not be able to view or manage scheduled transactions.
Also, the app might not save your fingerprint once you update the app. So you'll have to input that information again after the update.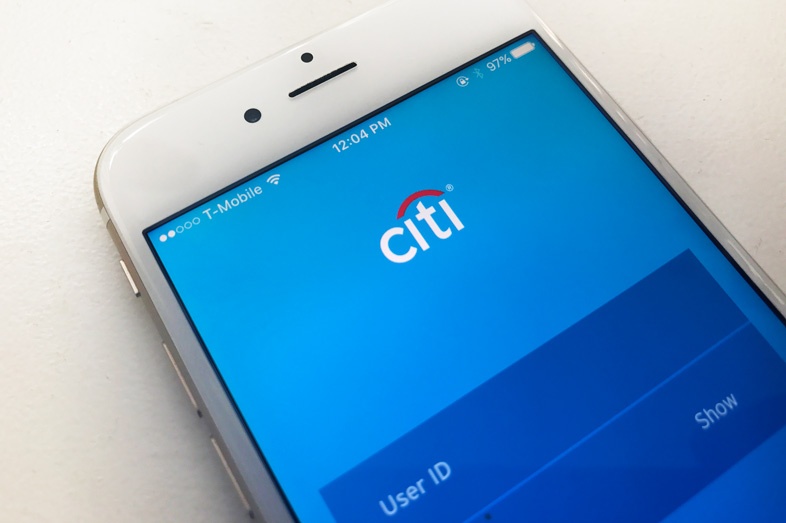 Conclusion
The Citi Mobile Bank app could quickly become a staple in the life of any Citibank customer. It helps you manage your finances better and conduct transactions without stress. If you experience technical difficulties, simply resolve them by contacting the customer service team.
With Citi Mobile, you and I can do away from standing in banking hall queues and embrace banking from our beds at home. It's simple, easy to navigate, and helps you save time.