Credit cards are the most popular way to make cashless transactions, which come in handy when getting things from big stores like Walmart. This lets people pay for their purchases safely, rapidly, and with minimal hassle. The best part is that there are lots of credit card options available today.
What Walmart customers should know is that they can get a credit card designed not only to make purchases more convenient but also more worthwhile. Introducing the Walmart Credit Card. This card allows users to also get money back while spending.
Those who are interested should consider getting a Walmart Credit Card not only for the cashback but also for its many features. Want to know more about this card? This comprehensive article outlines the card's details to share how it can help you save money.
What Is the Walmart Credit Card?
Strengths of the Walmart Credit Card
Fees Associated with Walmart Credit Card
Applying for a Walmart Credit Card
Managing the Walmart Credit Card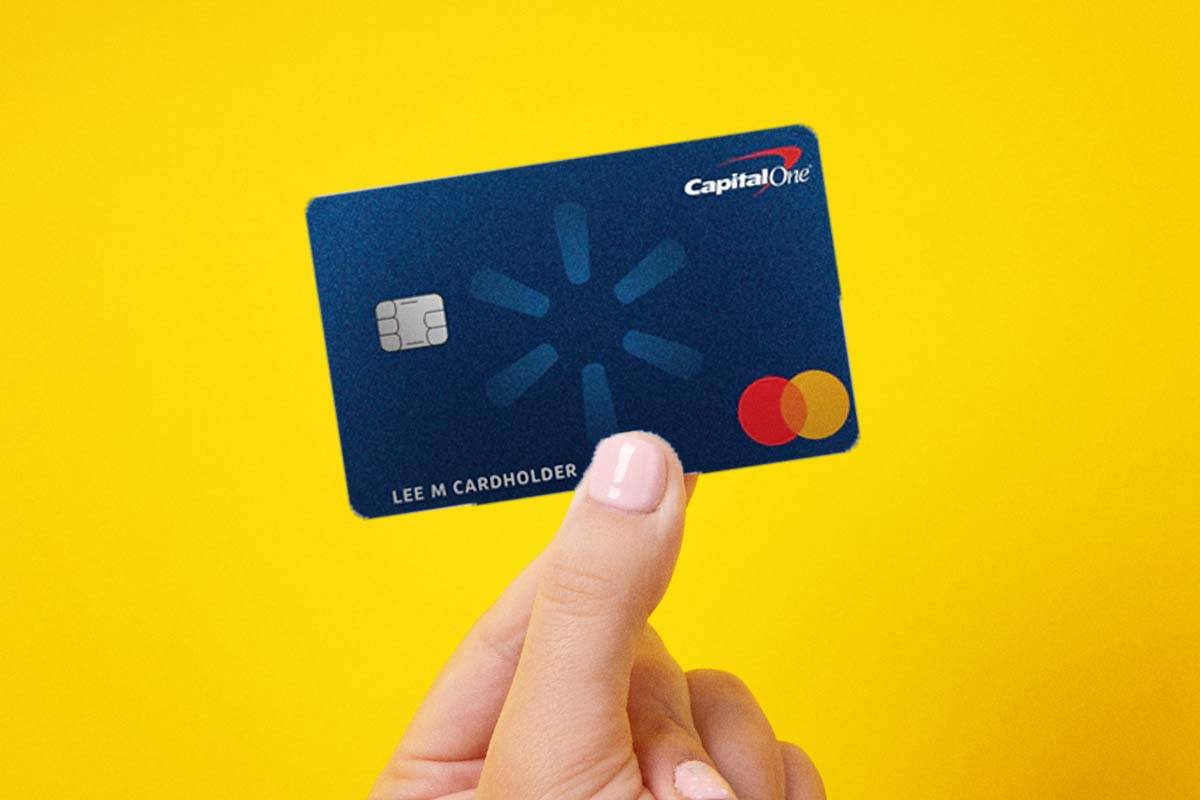 What Is the Walmart Credit Card?
The Walmart Credit Card is one of the best choices for the store's customers, whether they choose to shop online on in-store. This cashback credit card increases the value of every purchase by giving a portion of the amount back after successful transactions.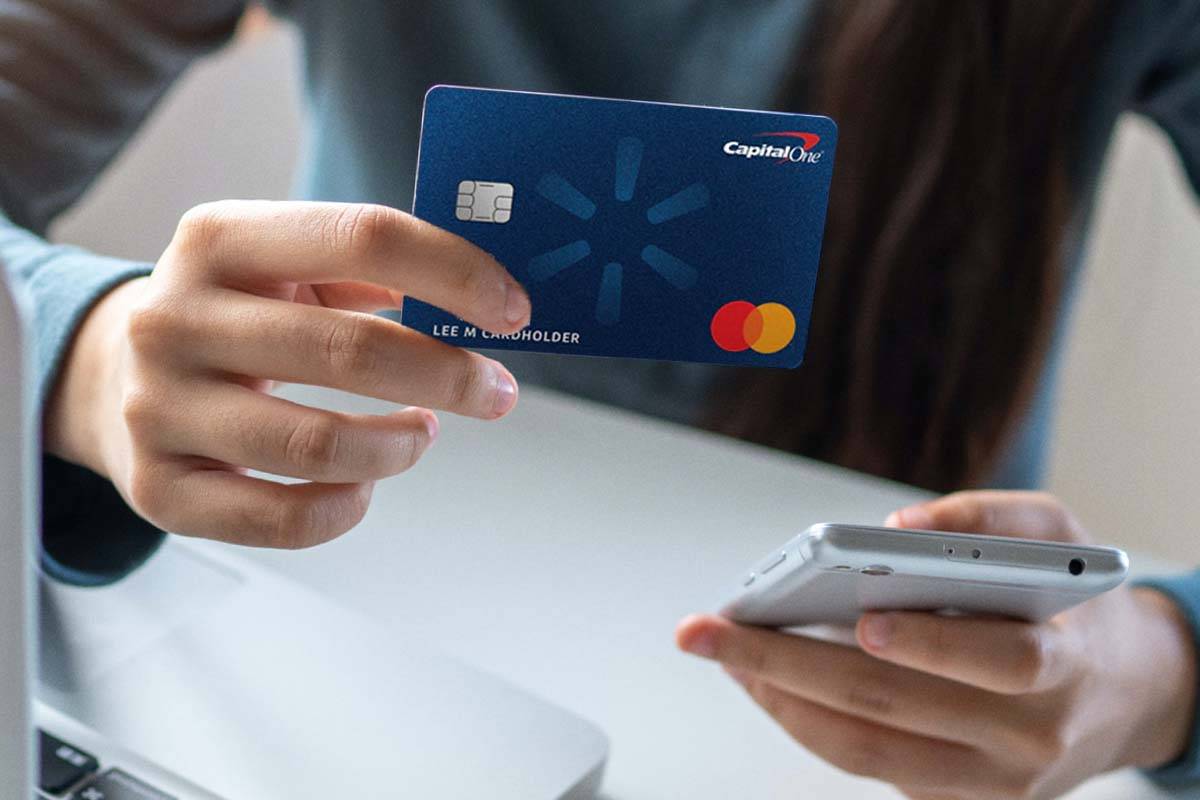 To provide its credit card, Walmart partnered with Capital One, which issues the Walmart Credit Card. This reliable and reputable banking institution means customers can trust this card as part of their financial management.
Aside from offering cashback, it also comes with valuable functions such as mobile and online banking, security features, and accessibility through different merchants.
Overall, this credit card should be a worthwhile option for any customer who prefers to use credit for their transactions with Walmart and other stores.
Important Features of Walmart Credit Card
The most essential feature of the Walmart Credit Card is its cashback offers. Customers can earn up to 5% cashback depending on where they make their transactions. For example, a solid 5% return applies to Walmart.com customers.
Meanwhile, those who choose to shop in Walmart stores can expect 2% of the amount back. The same rate applies to fuel stations, restaurants, and travel. A 1% cashback applies for all purchases powered by Mastercard.
The bank also has an introductory offer that boosts the customer's cashback earning potential. They can earn 5% whenever they purchase at Walmart stores using Walmart Pay within the first year of cardholdership.
Strengths of the Walmart Credit Card
Given the percentage rates at which users earn cashback, it is easy to accumulate money that customers can use in different ways. Customers can redeem cashback through cash redemption, purchase coverage, gift card purchases, and travel-related purchases such as flights and hotels.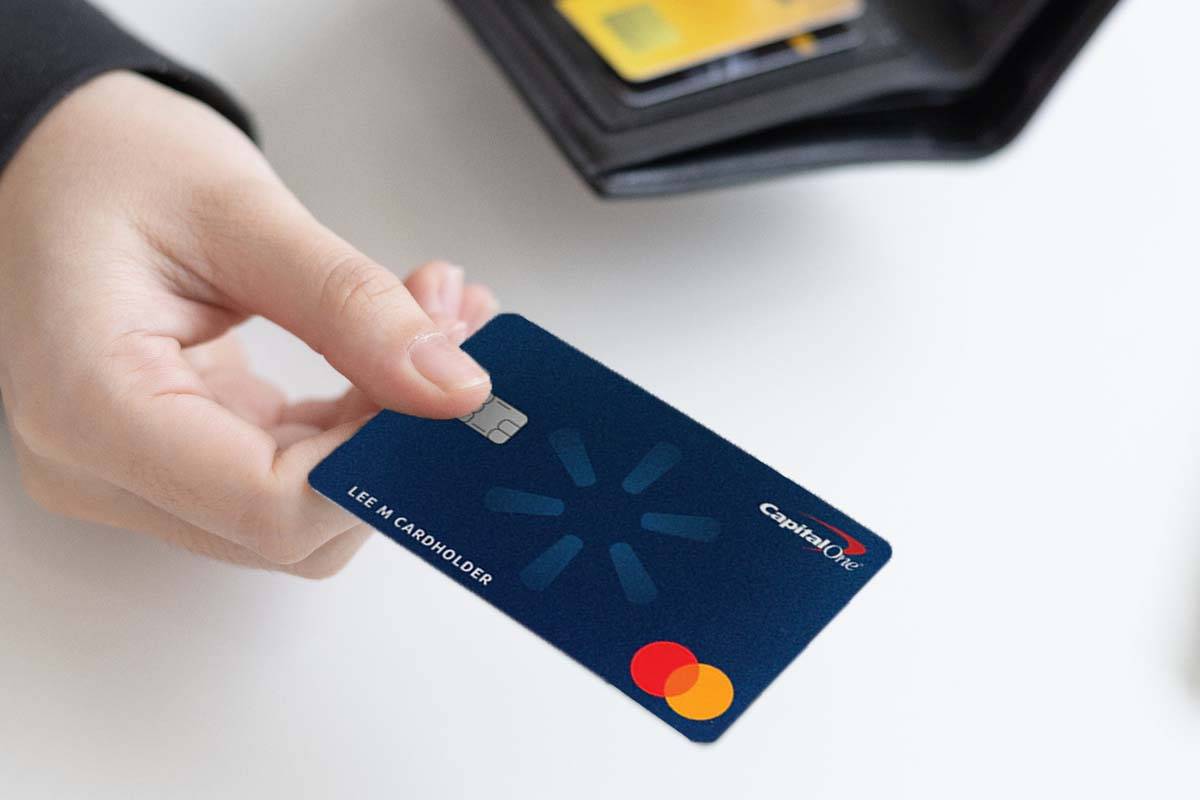 This credit card has a lot to offer aside from cashback redemption. Cardholders can also enjoy a wide variety of additional features. One of the most important of which is the security and protective features. Users get security notifications via different means whenever the system detects potentially fraudulent activity.
Moreover, it lets users lock their cards with minimal effort using the Capital One application. This is useful when cardholders lose their card due to theft or misplacement. The bank's mobile app lets customers manage their accounts anytime, anywhere.
On top of this, the bank has $0 fraud liability for when fraudsters get ahold of the card or its details and make unauthorized transactions. This way, they can have peace of mind knowing they're always protected.
A Few Things to Consider
Yes, this credit card has a lot to offer. However, there are some things applicants should consider when ordering this card. For example, the introductory offer may make transactions more worthwhile, but this is only offered within the first 12 months.
This offer also only applies to customers who use Walmart Pay. Nevertheless, customers can earn up to 54,300 points annually, which can be converted to more than $500. This is an ideal estimate in which customers optimally take advantage of the cashback program.
Fees Associated with Walmart Credit Card
The Walmart Credit Card has a lot to offer in terms of features and benefits. Aside from a few downsides, customers should also remember that credit cardholdership is a huge responsibility. While credit cards let people complete transactions easily, some fees can come with it, including membership fees, interests, transaction fees, penalties, and more.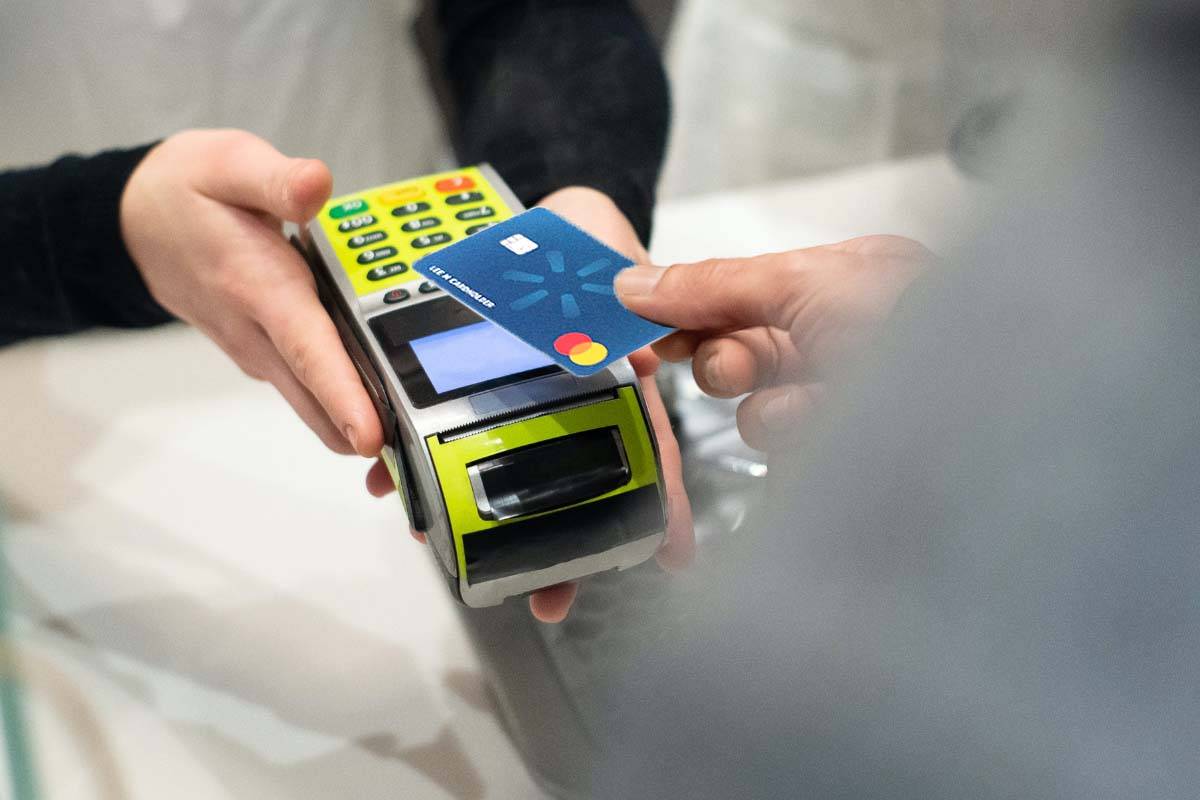 There are different ways to avoid being charged. For membership charges like annual fees, some banks waive these when customers spend a certain amount. Customers can also avoid paying interest by setting their balances or paying the minimum before the due date.
This also helps people avoid penalty fees, especially those concerning late fees. As for transaction fees, there is no way to avoid them when making such transactions. To know more about the charges customers, need to pay, applicants should take a look at the list of rates and charges below.
Annual fee – None
Annual Percentage Rate (APR) for Purchases – 17.99% or 28.99%
APR for Quick Cash – 17.99% or 28.99%
APR for Transfers – 17.99% or 28.99%
APR for Cash Advances – 28.99%
Transfer Transaction Fee – 3%
Cash Advance Transaction Fee - $3 or 3%, depending on which is greater
Late Payment Penalty Fee – Up to $39
Applying for a Walmart Credit Card
Ordering a Walmart Credit Card is pretty easy because users can easily do so online with just a few steps. Keep in mind that applicants may need to supply documents for approval.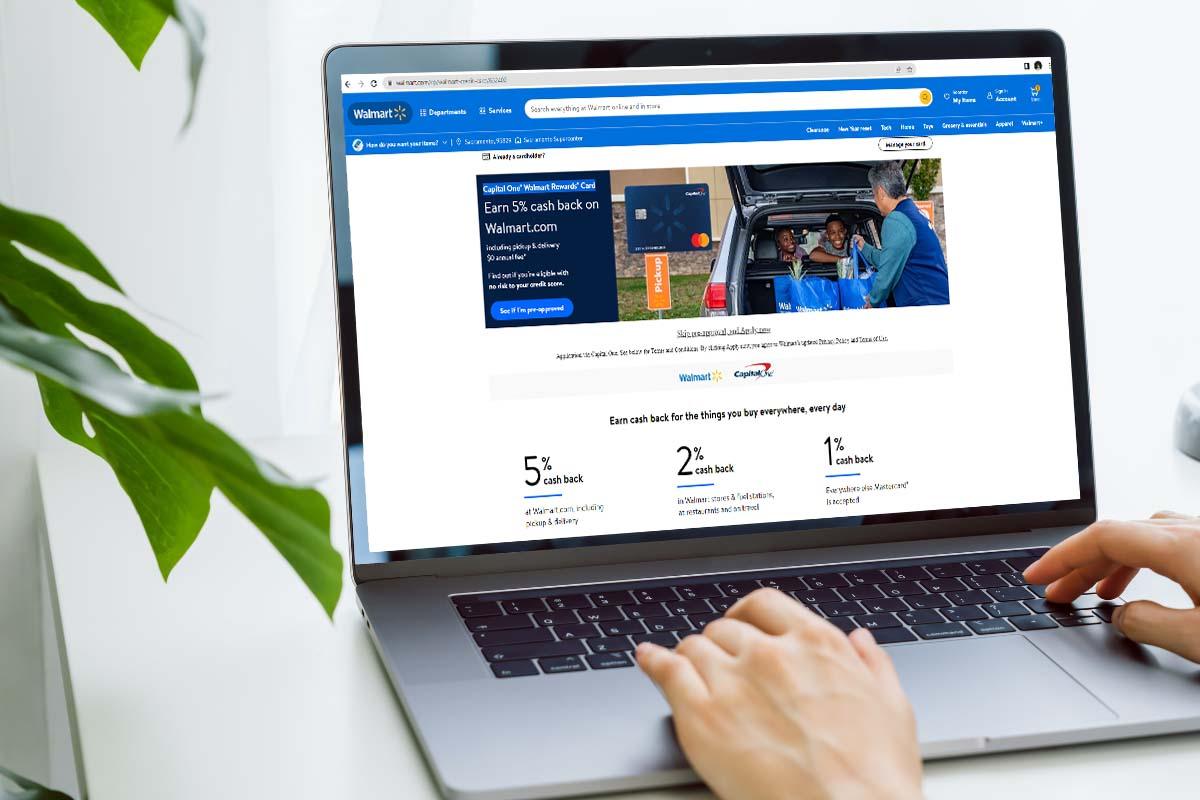 The first step to apply for the card is to decide whether to apply via Walmart or Capital One. From the Walmart site, users need to log in or register for an account, then they can start filling out the form. The Capital One site does not require a user account with the bank.
Potential cardholders will be required to enter their personal information such as their name, date of birth, and tax identification such as their SSN or ITIN. Applicant's contact details are also needed such as their address, mobile number, and email address.
Financial information is also important to submit because it is one of the most important factors in deciding whether to approve the application. This covers employment status, total annual income, and monthly rent or mortgage.
Walmart Credit Card Requirements and Eligibility
After filling out the details, applicants may be asked to submit documentation supporting the provided information. Some of the essential files to have are the applicant's latest bank statement, recent pay slips, utility bills, and valid government IDs.
Eligibility for this credit card depends on the user's financial situation, combined with things like being within the legal age and being a US resident. Those who successfully submit their applications just need to wait for the approval.
To follow up on the application, customers can get in touch with Walmart or Capital One via different communication lines such as by phone or mail.
Managing the Walmart Credit Card
Responsible cardholdership of the Walmart Credit Card not only requires knowing how to apply and what customers need to pay but also how they can monitor their accounts. Fortunately, Walmart and Capital One make it easy to do so using the bank's mobile app.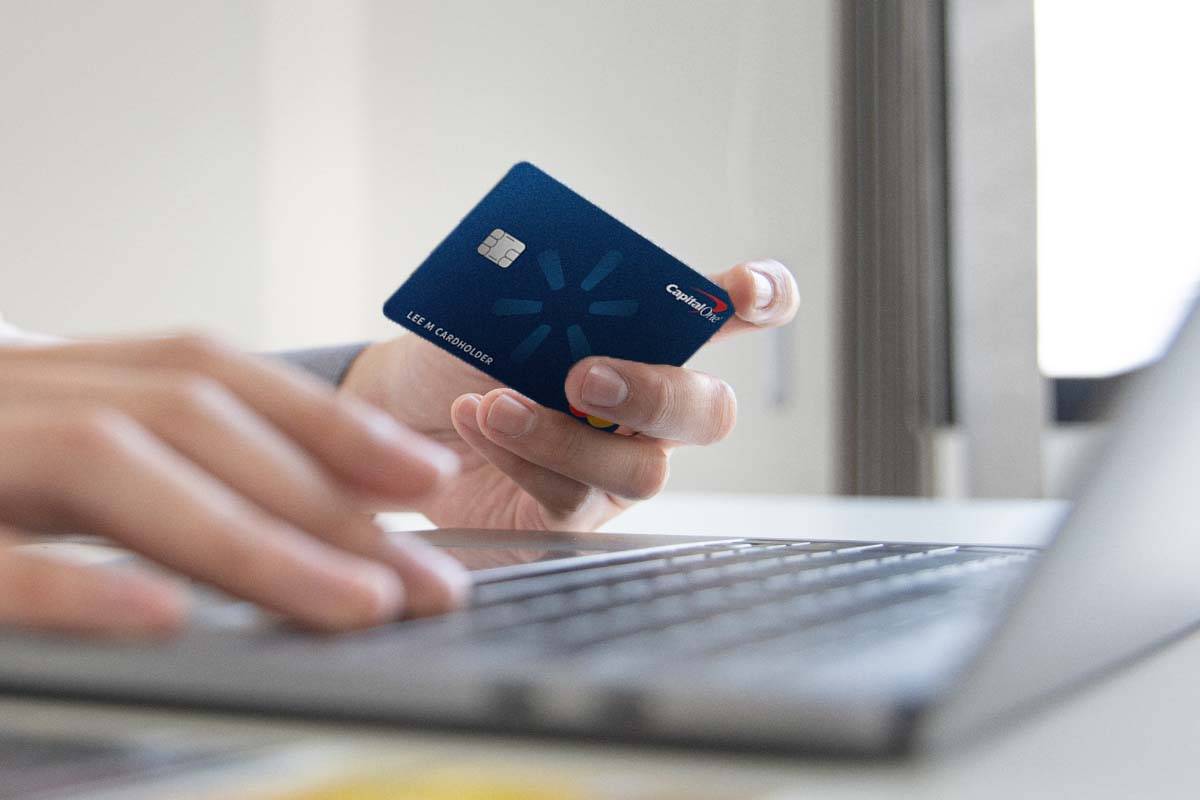 The first thing customers should do is download the Capital One app on Android or iOS, so they can maximize the experience. Using this app, they can log into their account, make transactions, track their spending history, and even get in touch with customer support.
Aside from these, some of the most useful features of the app are its automatic savings function, credit score checking using CreditWise, and direct deposit with only up to two days of transfer times. Users can also pay bills, do mobile deposits, and make digital payments.
Customers can also access their accounts using their mobile browsers through online banking. They just need to navigate to the Capital One website, log into their account, and find the features they are looking for.
Contacting Walmart and Capital One
There are lots of ways to get in touch with people who can provide more information about the Walmart Credit Card. The best way to go is to get in touch with customer support by dialing 1-800-925-6278 (1-800-WALMART) or sending an email by filling out the feedback form.
Aside from the superstore, another great way to know more about the card is to contact Capital One to ask about the Walmart Credit Card. Customers can dial 1-877-383-4802 for general customer service.
Sending general correspondence mail is also an option, which customers can send to Capital One, Attn: General Correspondence, PO Box 30285, Salt Lake City, UT 84130-0285.
Final Thoughts
The Walmart Credit Card is one of the best choices for Walmart shoppers because of its generous cashback program and full range of features. Customers who often shop at Walmart's physical and online stores should consider getting one.
Disclaimer: There are risks involved when applying for and using a credit card. Please see the bank's Terms and Conditions page for more information.
References
Capital One site - Capital One